Don't tell the Sportswriters Guild, but Off Asides took the night off.
For years, I've written this column in real time during Dallas Cowboys games. But last night I wanted to watch my favorite team play the hated Philadelphia Eagles without having to think of funny stuff to feed this beast known as Off Asides, which happens to be the greatest Cowboys column this side of Sulphur Springs and possibly the world — and the biggest pain in my ass.
Do you know how hard it is to lie on a couch on a Sunday afternoon after a long, hard weekend and be witty, irreverent, and magically delicious? For 16 straight weeks? While in a near-coma? And under the constant, skeptical gaze of a talking dog named Hazel the Research Assistant?
Actually, it's not that hard, but I took the night off anyway.
Sure, I grow weary of the many Off Asides fans who scale my security gate, bang on my front door, and scream, "Make us laugh! Do your shtick, joke boy! Dance, monkey! Dance!"
But sometimes they bring pea salad and ambrosia. That's nice.
Anyhoos, this morning I'm listening to everyone celebrating how the Cowboys came from behind to win 29-23 in overtime.  Seems everyone wants to anoint rookie quarterback Dak Prescott as the greatest thing since sliced Staubach.
I, on the other hand, think yesterday's game proved it is time to give Prescott a big hug … and a well-deserved break.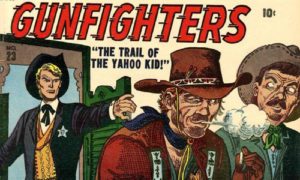 Don't get me wrong. I had a blast watching Prescott and Eagles rookie qb Carson Wentz face off like two young gunslingers. Their names even sound like Old West gunfighters — Dakota and Carson. (It's good that these pistoleros met in the streets of Arlington for their showdown. The last time two gunslingers faced off in the streets of Philadelphia was around Christmas. Philly fans pelted Santa Claus with snowballs … and then anally raped him in a horse stable. Philly fans are psycho.)
Despite some misfires, Prescott bested the Eagles and now everyone loves him to the moon and back. I do, too.
About those misfires.
Prescott had trouble in the red zone again, settling for field goals rather than touchdowns. And remember how he started the season with 177 passes without an interception, setting a rookie record? He's thrown picks in consecutive games. Prescott's interception in the end zone yesterday revealed his problems with reading defenses, an understandable shortcoming considering he is A FREAKING ROOKIE! He would have thrown another interception in the second half if Cowboys wideout Terrell Williams hadn't intentionally mauled a defensive back and taken an offensive interference penalty.
The cold hard truth is that Eagles head coach Doug Pederson blew a sure victory by calling an ill-advised swing pass on third down near the end of the game. Running back Darren Sproles had been killing the Cowboys straight up the middle. Why send Sproles floating out on a swing pass? Cowboys wunderkind linebacker Sean Lee drilled Sproles for a big loss. Instead of looking at a 47-yard field goal, the Eagles faced a 54-yard field goal. Kicker Caleb Sturgis had already hit one from 55 yards. But Pederson made another dumb decision and chose to punt.
That gave the Cowboys one last chance, and Prescott carpe'd the diem.
I get the feeling veteran qb Tony Romo would have turned one of those early Cowboy trips to the red zone into a touchdown despite his own red zone problems from last season. He wouldn't have thrown the pass that was intercepted in the end zone with the game tied at 10-10. Romo would not have been confused by the four-man blitzes that were mind-warping Prescott in the second half. And I've never seen Romo underthrow anyone as badly as Prescott's dead duck pass to Dez Bryant that should have been a touchdown.
The Cowboys sit atop the NFC East with a 6-1 record. Some folks are saying Prescott ended the qb controversy with his amazing victory against the Eagles.
Prescott just started the controversy. I was big-time Camp Prescott until yesterday. Now I realize Romo is the best answer despite his 164 broken bones and a severed spinal cord.
The Cowboys play the Cleveland Browns next week at noon. The Browns suck as bad as their name. (The team was named after former general manager Paul Brown. That would be like naming the Cowboys the Dallas Joneses.)
Owner and GM Jerry Jones says Prescott will start against the Browns. Romo is still healing. Prescott will probably exhibit his early-season form and win handily against that dog of a team, further obscuring the fact that Prescott doesn't have Romo's deep understanding of defenses. Romo's knowledge gives the Cowboys a better chance of winning against powerhouse opponents.
As soon as Romo is healthy, he should be reinstated as the starter.
Prescott will win a Super Bowl or two in the future.
Romo deserves one in 2016. And, believe me, the Cowboys can win the Lombardi Trophy this year with either Romo or Prescott at the helm.
It should be Romo.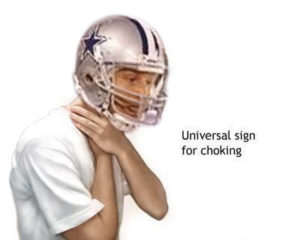 We can't let the loyal, tough as nails, talented, and all-around good guy Romo carry that un-deserved "choker" tag into retirement, can we?