Even an act as simple as driving stokes fear in Maria.
Since September 1, when the controversial state bill SB 4 became law, Maria has carried her work permit and social security card with her every day for fear of being deported. The early twentysomething, who was born in Mexico and is currently enrolled in the federal deportation deferral program known as DACA, is finishing her last year of college and plans to enter graduate school to major in education and public policy. She asked to remain anonymous to protect herself from potential public backlash. And from being targeted for deportation.
Like nearly all 690,000 DACA recipients, Maria was brought to the United States as a child.
"I arrived at the age of 3," she said. "I've been here for 17 years. Fort Worth is my home."
Her long-term goal is to reform public education in Fort Worth, whether as a public school teacher, city administrator, or Fort Worth school district board member. The school system, she said, let her down when she was a student.
"I was exposed to discriminatory treatment from teachers at the high school I attended," she said. "A lot of [children of immigrants] don't know how to get into college. That's something I had trouble with."
Because of her residency status, Maria is not eligible for state or federal college aid through the Free Application for Federal Student Aid program. Her high school counselors had "no idea" she could apply for the Texas Application for State Financial Aid program, she said. Now in her last year of college, Maria has become politically active in a state that she says has become increasingly hostile toward immigrants.
SB 4 may become the most divisive piece of legislation to come out of Austin in recent memory. The so-called "sanctuary cities" law enables peace officers to check the immigration status of any individual they lawfully detain. Proponents say it will aid in the apprehension of undocumented criminals. But many fear that Gov. Greg Abbott and his Republican state legislators have passed a law that encourages racial profiling and disenfranchises large swaths of Texas' minority communities.
Though the bill went into effect on September 1, many of the provisions in the law were struck down by a federal court in San Antonio on August 30. Three weeks ago, the U.S. Court of Appeals for the 5th Circuit voted 3-0 to allow core provisions of SB 4 to be enforced.
"Even as a DACA student, I worry that I could be pulled over and easily detained," Maria said. "SB 4 is still active, and there's a lot to fight against."
Daniel Segura, Fort Worth Police Department public relations officer, said traffic stops will not become checks for immigration status. Additionally, he said his department has strict anti-discrimination policies.
"We don't want any officer to act in a way that can be misconstrued as racial profiling," he said. "There is a common misunderstanding by the community that if they look a certain way they will be pulled over. That would be racial profiling, and that is illegal."
One group actively fighting the bill while supporting DACA-eligible individuals, United Fort Worth, was set back last month when Fort Worth City Council voted 5-4 to not join every other major Texas city fighting SB 4 through an ongoing lawsuit. The volunteer-based coalition that opposes discriminatory policies in Fort Worth had requested the vote.
City officials have made it clear they are aware of provisions in the law that allow the removal of elected officials who interfere with or speak out against SB 4.
"Make no mistake about it," Fort Worth Councilmember Ann Zadeh said during an August council meeting, "SB 4 is the biggest attack on local control in the history of the state."
As Texas Attorney General Ken Paxton praises the recent U.S. Court of Appeals decision to allow the enforcement of most of SB 4, many civil rights groups are planning their next actions, which include calls for a boycott of Texas. City officials and Fort Worth police officers are just beginning to grapple with the challenges of following the new law while addressing concerns from an increasingly angry and frightened minority community.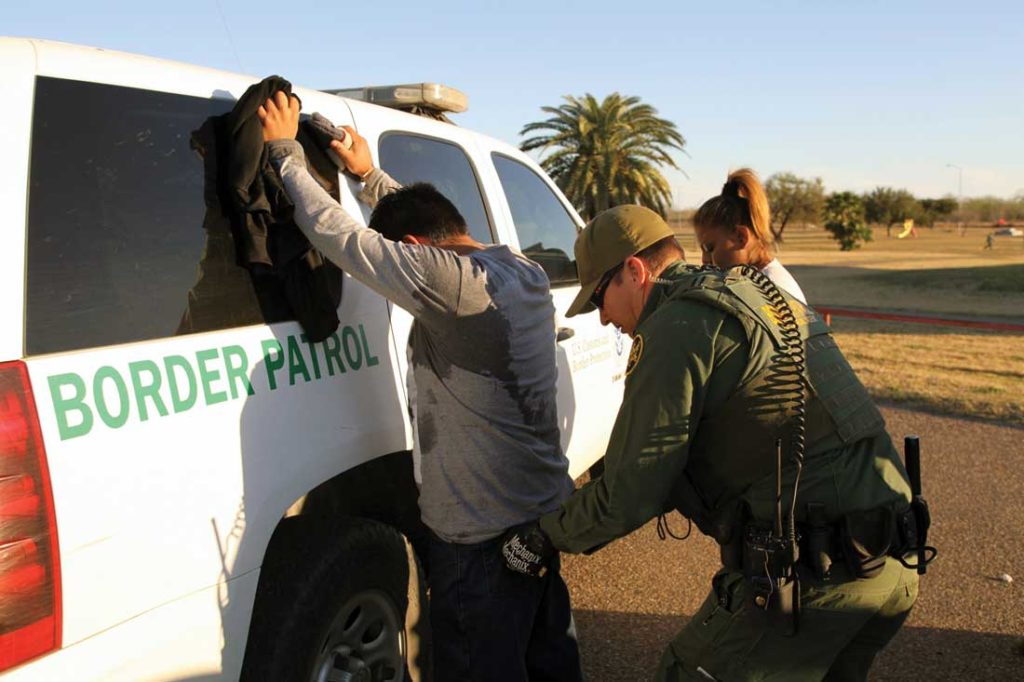 Last January, during the opening of the 85th Texas legislative session, few Texans knew anything about a bill that aimed to alter the balance of power between municipalities and the state. Many Texas cities were aware of the looming battle over local control, though, including Fort Worth.
"The arguments were very strong and very passionate that we had to fight an out-of-control state legislature that was determined to strip local government of power and assume those powers as its own," Zadeh said at a recent city council meeting.
Thomas Patterson, Fort Worth manager of legislative affairs, said in an email to me that "the city of Fort Worth was focused on maintaining local control because of the type of bills that were filed to eliminate Texas cities' ability to govern and make the best decisions for the local citizens."
The senate passed SB 4 on February 8. After more than two months of amendments and alterations, the final version passed in the House on April 27 and was signed by Abbott on May 7. State Sen. Konni Burton, who represents parts of Tarrant County, co-authored SB 4. She said the federal government has failed in its responsibility to enforce immigration laws.
"In the past six years, individuals without legal status have been charged with more than 566,000 crimes in Texas alone, including some of the most serious offenses in state law," she said, in a public statement, referring to a report by the Texas Department of Public Safety in which a majority of the incidents were for nonviolent offenses. "The misinformation being spread about SB 4 by its opponents is extremely disheartening."
Critics of the state law note that, under the U.S. Constitution's Supremacy Clause, immigration is strictly and solely the federal government's domain. The state bill requires local entities, such as county jails, to comply with federal detainer requests. The requests fall under the purview of the federal government and are intended to place temporary holds on individuals while their immigration and criminal status is checked.
There are strict penalties for municipalities, peace officers, and elected officials who run afoul of the new law. For peace officers, failure to comply with an immigration detainer request issued by U.S. Immigration and Customs Enforcement could result in a Class A Misdemeanor. Municipalities that "prohibit or materially limit" enforcement of immigration laws could face fines of $2,500 a day. And elected officials could be removed from office.
United Fort Worth cofounder Daniel Rodriguez remembers the final weeks before the bill's passage. He said he witnessed hundreds of community leaders speak against the proposal.
"None of that mattered," he said. "That day, I made a point to say I would do everything I could to fight [SB 4] and any measure that attacks vulnerable communities."
Rodriguez said his interest in fighting the bill comes from personal experience. His parents were undocumented for a large part of their lives. In 2010, Arizona passed Senate Bill 1070, which similarly corralled local peace officers into immigration enforcement roles. Rodriguez, who was living several hundred miles away, saw how the bill terrified his parents.
Shortly after the passage of SB 4, towns and cities across the state joined a lawsuit filed by the League of United Latin American Citizens (LULAC) arguing that the law violates several provisions of the U.S. Constitution.
A separate pre-emptive lawsuit, filed by Paxton shortly after the bill was signed in May, sought to rule SB 4 constitutional. That effort was dismissed by U.S. District Judge Sam Sparks last month.
"We saw cities deciding to join a lawsuit against" SB 4, Rodriguez said. "As I saw it happening, I saw nothing was happening in the city of Fort Worth. There were no elected officials taking a stance on it, so we decided to follow the example of these cities."
His coalition partners with several like-minded groups, including North Texas Young Latino Leaders, the NAACP, and Texas Democratic Women. United Fort Worth's first large event was an August 1 march dubbed "Day of Action." Around 400 people rallied outside City Hall downtown. During the city council meeting that evening, United Fort Worth members asked city council to vote publicly on whether Fort Worth should join the litigation against SB 4. Their request was granted.
Two weeks later, several dozen area residents requested to speak for and against SB 4 during an August 15 meeting. The majority of speakers supported joining the lawsuit. Supporters of SB 4 argued that the rule of law should be honored. Many of these people voiced concerns about violent crimes in Mexico that could spill north over the border if immigration enforcement was not addressed.
Inside the city council chamber and in the packed overflow room nearby, many who came to witness the vote sported bright red United Fort Worth t-shirts. The last speaker finished after midnight.
"Lawmakers have the obligation to make, pass, and support laws that are fair and just," Councilmember Carlos Flores said in his closing remarks. "SB 4 is neither fair nor just, and we must challenge it."
City Councilmember Kelly Gray also spoke in favor of joining the lawsuit.
"We are wanting to play nice with a [Texas] legislature that has not played nice with any city," she said. "We are told that it is the municipalities that have caused the problems."
In casting his vote to not join the lawsuit, Councilmember Dennis Shingleton warned that picking and choosing which laws to obey is a "march down the road to anarchy."
The five councilmembers who voted against joining the lawsuit that night (Brian Byrd, Jungus Jordan, Carey Moon, and Shingleton, plus Mayor Betsy Price) emphasized that Fort Worth is a compassionate city and that racial profiling will not be tolerated. The mayor spoke last.
"This is and should be a federal issue," Price said. "It has been pushed down to the city level, undeservedly, and with much demand being put on our police force. If the courts overturn [SB 4], we will be glad to see it happen. I will uphold this law with my other councilmembers. And for that reason, I will not support joining this lawsuit."
Seconds after the final vote was tallied, dozens in the chamber erupted with chants of "shut down the floor!" as they tried to peacefully disrupt the meeting. Several individuals were escorted by Fort Worth police officers out of council chambers. Members of United Fort Worth gathered outside City Hall shortly after the vote. It was well after midnight, but the crowd was galvanized. Noticeably distraught and upset, Rodriguez spoke to the crowd.
"This is not a loss," he said. "This is the beginning of new phase. We are going to fight this."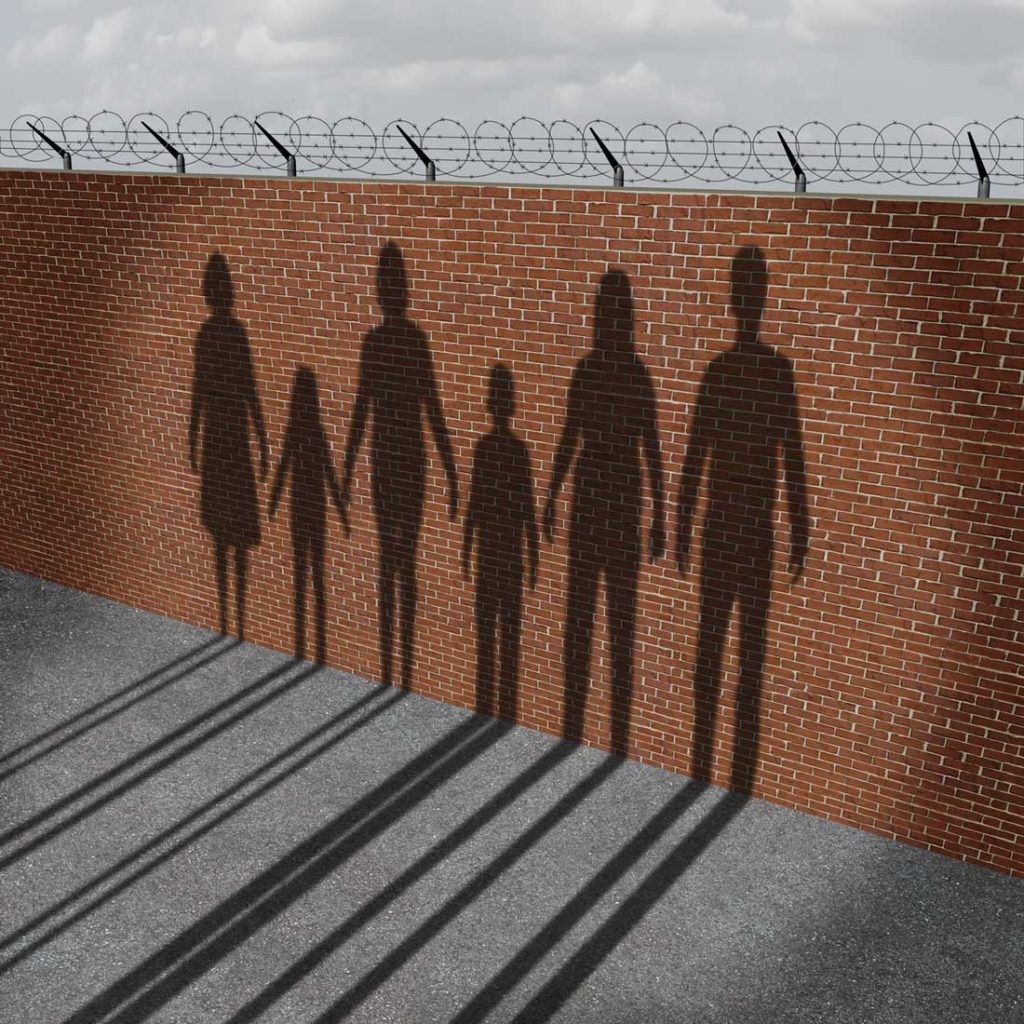 Fighting SB 4 has become a multi-layered effort. LULAC chief executive officer Brent Wilkes said in a phone interview that his national organization is planning an economic boycott of the Lone Star State.
"We will focus on convincing corporations, [groups], and conferences to not go to Texas," he said. "You can expect to see many more companies honor the boycott, especially if the lawsuit fails. [Texas legislators] are completely shooting themselves in the foot by going after the very workers who have made the state an economic success."
The Reform Immigration for Texas Alliance, an El Paso civil rights group, recently estimated that the state stands to lose $5 billion in gross domestic product and an estimated $223 million in taxes if all of SB 4 goes into effect. The American Civil Liberties Union recently posted a "travel advisory" for visitors to Texas, warning that tourists may be subjected to "illegal arrests, racial profiling, and demands to show your papers."
United Fort Worth members continue to organize weekly rallies and meetings. Education is a major focus of the grassroots group, Rodriguez said. Ultimately, United Fort Worth aims to be a resource for the community, one that encourages citizens to become more engaged in the political process.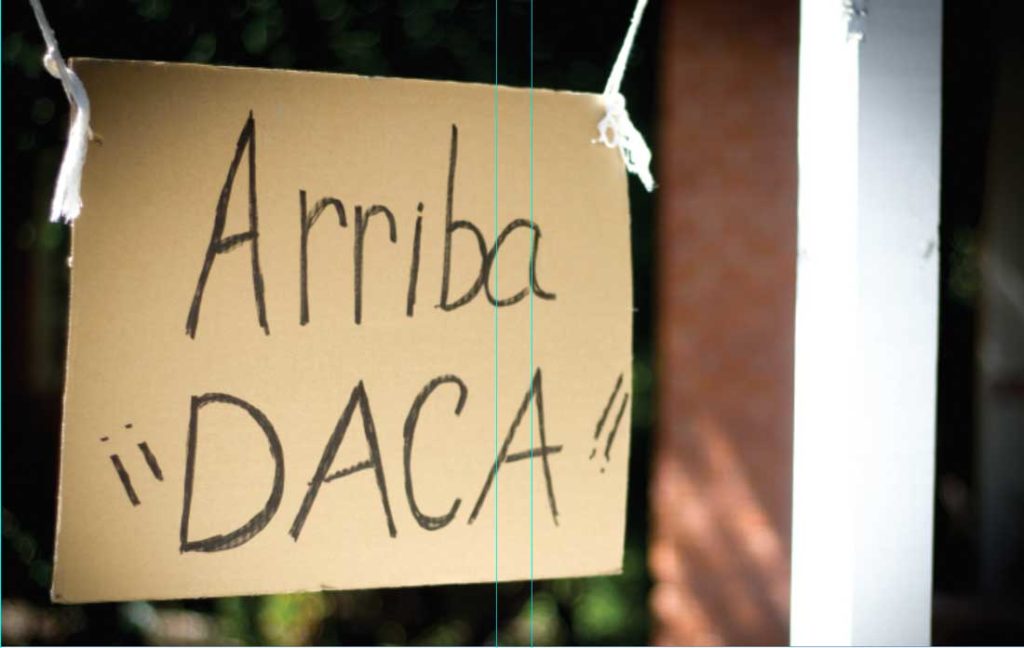 Fort Worth Police Public Relations Officer Segura fields concerns over SB 4 on a daily basis, he said. Many residents fear they will be singled out by peace officers at traffic stops. His message to the Fort Worth community is straightforward.
"SB 4 is not going to change the way we do things in Fort Worth," he said. "We do understand the fear and mistrust. It's real."
Fort Worth olice and public officials worry that the new law will lower crime reporting from the Hispanic community. Fort Worth Assistant Police Chief Ed Kraus told city councilmembers last month that, due to public fear over the bill, "certain members of our community are not reporting crimes." He also said there has been a recent uptick in crimes against immigrants.
"SB 4 [allows for the protection] of victims and witnesses of crimes," Segura said, referring to language in the bill and meaning that if you are an undocumented resident, reporting a crime will not lead to questioning about your immigration status. Fort Worth police officers are working long hours to allay public concerns, Segura said, often speaking at churches, community gatherings, and press events and to individuals and business owners.
"We're not changing the way we treat anyone at traffic stops," he continued. "Make sure you have proper identification," such as a driver's license.
However, he added, if individuals commit a crime and go to jail, immigration checks mandated by SB 4 may be employed. Deportations, in a few limited situations, will go up because of the new bill, he conceded.
Maria said the community is still in fear "regardless of Mayor Betsy Price saying that Fort Worth is a compassionate city. I take offense at a leader who says she is compassionate about kids and education, and yet she is not compassionate about things that are going to impact kids and education."
Recent statements and policy decisions by President Donald Trump have only added to Maria's concerns. Early last month, Trump announced he was ending DACA, meaning recipients protected under the program could face deportation beginning in March. The president recently added several hardline demands for any future legislation dealing with immigration, including construction of a new border wall across the southern border, hiring of thousands of immigration agents, and cuts in federal grants to "sanctuary cities," among other requests.
After news that SB 4 was largely blocked in federal court last month, Abbott released a statement saying, "Because of the ruling, gang members and dangerous criminals […] will be set free to prey upon our communities."
The fact that a high-level elected official lumps individuals who weren't born in the United States with gang members and criminals doesn't surprise Maria. She has long known how it feels to be ostracized.
"You're always told, 'Don't tell everyone that you're undocumented,' " she said. "I've had friends and family members not treat me the same after they found out."
Maria continues to follow the battle over SB 4's constitutionality. For her and thousands of other DACA recipients in Texas, life goes on. But with new hardships.
"Driving is the main issue," she said. "I think a lot of people are scared to drive. I used to count to five at a stop sign. Now I count to 10. If I don't have my identification with me, I could easily be detained. These are things that other people don't have to worry about." l