My family lives by a generations-old maxim: "New Orleans is the place to be if you're having or escaping a good old-fashioned nervous breakdown." That's not to imply we don't fervently love the Crescent City. On the contrary, it's just that when the shit hits the fan and you must skedaddle for a bit, we prefer to go to the only place in the contiguous 48 states that feels like another country – without having to deal with handsy customs agents. The curative powers of NOLA's food, stiff drinks, and music are legit. Nothing makes you sweat out the bad humors faster than shakin' a tail feather along with the Rebirth Brass Band on a night so hot you don't know whether to drink an ice cold Abita Amber or pour it directly on your head.
Because of the ample time I've spent in New Orleans, whenever I walk into some joint with a Louisiana theme, I expect it to look like the Epcot Center version of France.
The New Orleans-styled Twilite Lounge may be new to Fort Worth, but it's been holding down a piece of Dallas in Deep Ellum for a while now. I knew from the other location that it's not another Texas roadhouse in Louisiana drag, thankfully. But you never know what the result will be when the formula for an existing successful bar is injected into a different area.
I met a girlfriend for a Wednesday happy hour when the bar cuts a straight $1 off everything. The overall vibe of Twilite's Fort Worth outpost is very reminiscent of my personal favorite New Orleans bar, Mimi's in the Marigny. It's similarly dark, with moody lighting and some furniture from the early 19th century haunted house school of décor. There are nooks, crannies, and small rooms you can disappear into for some quiet romantic canoodling or to score some unfettered Anne Rice novel reading time. Outside, the patio is a new addition to the converted warehouse, and it has ample seating space along with a few flat-panel TVs.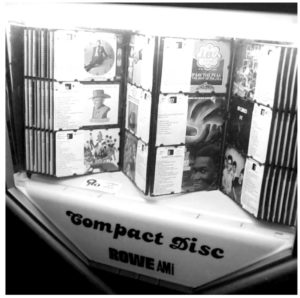 My friend and I elected to post up right at the rail indoors and hang out with Neal, the bartender who was heretofore a stranger but had serious best bar-buddy potential. As a drink slinger, he's got everything: The ability to mix a perfect Sazerac with the right amount of Herbsaint and a great sense of humor, and he handed us mad money to play The Meters and Dr. John on the non-internet jukebox. Most importantly, he barely batted an eyelash when I yelled, "Malört! What the hell is wrong with you?" after spying the comically dreadful wormwood liqueur sitting on the shelf. Malört is a Chicago-based booze that is the perfect example of the lengths of self-flagellation we'll go to in the Windy City for the sake of comedy. Apparently, this warning did not deter Neal from encouraging every nearby patron, including us, to man up and take a shot of something so awful it tastes like falling off a bike feels.
Even though it was an excellent bonding experience, I'd recommend that if you are headed to Twilite Lounge, skip the Malört in favor of the cocktail menu. The aforementioned Sazerac was top-notch, along with a Pimm's cup of lemonade and ginger ale. The Black and Stormy, concocted with Mount Gay Black Barrel rum and ginger beer, is the perfect kind of pour when the Texas summer returns approximately two weeks from now. Even better, if you need sustenance, the po-boy window is open until 2am. I'd also recommend trying the French fries slathered in "debris" and fried green tomatoes. It's the perfect capper to a damn solid happy hour spot in Fort Worth, via Dallas and inspired by NOLA.
Twilite Lounge

212 Lipscomb St, FW. 817-720-5483.