Craft beer has become the cultural node where fun events like yoga, festivals, runs, and stand-up comedy intersect. While Blue Zones Project peddles wine as the key to happiness, this blogger is sticking with beer.
Beer and Yoga at Martin House Brewing Company. September 22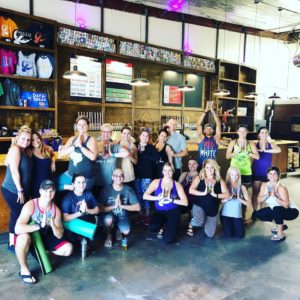 Yoga purists may fret, but beer yoga's popularity shows no sign of waning. Hosted by Ali Carpenter, the Riverside area event runs 12:30-1:30pm. Martin House's new air-conditioned Taproom offers an ideal setting for the mindfulness session. The $20 fee comes with a pint glass, four eight-ounce pours, and an hour-long yoga class. For details, visit the event page here.
Revolver Beer Dinner at Social House. September 25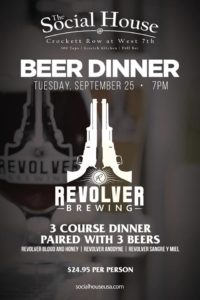 It's a concept as simple as it is ingenious: Pair multiple courses of upscale dishes with beers. The whole white wine with fish and merlot with steak things works for beer too. How? I couldn't begin to tell you, but someone out there makes a living figuring out this stuff. Revolver will be bringing Anodyne (American wheat wine), Blood and Honey, and Sangre Y Miel (chardonnay aged Blood and Honey). For details, visit the event page here.
#beerdiplomacy at Panther Island's The Shack. September 26
Fort Worth Sister Cities, Wild Acre Brewing Company, and Trier, Germany are teaming to bring Fort Worth an all-new collaboration: Wild Acre Kraft Haus Lager. The lager was developed in Trier-based Kraft Bräu brewery and brewed here in The Fort. Businesses and individuals can purchase a table of eight for the private evening of culture and celebration, which includes German food from Reata Haus and entertainment. For details, visit the event page here.
Oktoberfest Fort Worth. September 27-29
Ain't no fest like an Oktoberfest. Oktoberfest Fort Worth has become a popular fall tradition, drawing thousands of bier-minded revelors out to Panther Island for three days of races, traditional German food, quirky games (dachshund race, bier barrel rolling race, bier wench stein carrying), live music, and bier, bier, bier.
Rahr & Sons Oktoberfest 5k. September 29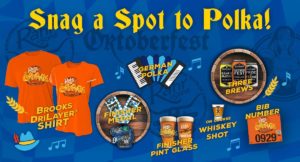 Lederhosen is optional, but lace up those running shoes and get ready to run for a good cause. Participants will celebrate like drunken viking after the race, snagging medals, eating German sausages, and downing Rahr brews. The festivities include stein hoistings, a costume contest, polka dances, and fresh brews served at a traditional biergarten. Funds raised from the event benefit Brotherhood for the Fallen. Register soon. The event is capped at 2,500. For details, visit the event page here.
Boxing and Brews at Legal Draft Beer Company. September 29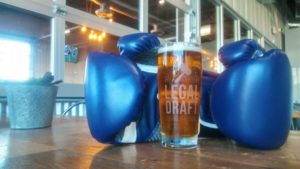 From the event organizers: The Gym Combative Sports will be hosting an hour-long introductory boxing class at Legal Draft Beer Company on Saturday, September 29th. The class will be led by coach and co-owner Ryan Hamzeh and will begin at 11am. It is $10 for the class and one beer token. Minors are welcome to participate in the class. They won't be able to drink after but can transfer their token to a parent or guardian of legal drinking age. No equipment is required, and comfortable athletic clothing is recommended. For details, visit the event page here.
Oaktoberfest at Panther Island Brewing. October 5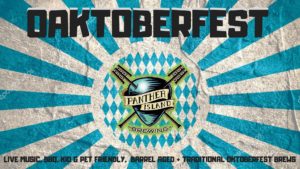 Christopher Tidwell has been going buck wild since taking over brewing operations at Panther Island Brewing. There's no beer style or experimental yeast strain his mind isn't willing to explore. Oaktoberfest will see the release of a bourbon oak-aged Oktoberfest brew as well as Sweet Fang and other PIB favorites. Tunes from Big Mike and noshes from Smiley's Barbecue round out the experience. For details, visit the event page here.
BeerFeast at Flying Saucer Draught Emporium. October 6
Flying Saucer's BeerFeast can't possibly grow even bigger and badder, said no one ever. This year's iteration makes use of Sundance Square Plaza for a beer bash featuring more than 120 superlative brews, locally sourced food offerings, commemorative tasting glasses, and beer bragging rights. For details, visit the event page here.
DFW Tap Talks at The Collective Brewing Project. October 11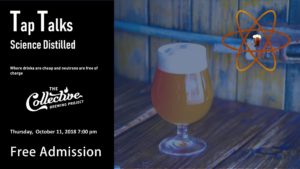 Because, science. What better place to "distill" new findings in science than a brewery? Tap Talks brings professional and amateur scientists for informal chats on a variety of topics. The discussions end with a trivia game and prizes. Free event. For details, visit the event page here.
Brew-HaHa Comedy Series at Rabbit Hole Brewing. October 20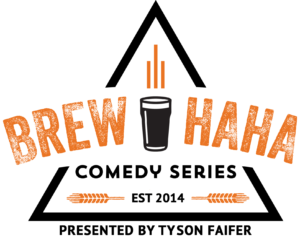 Take in funny one-liners and off-color zingers in the comfort of your favorite brewery. Brew-HaHa founder Tyson Faifer always curates a great live show by booking the best comedic talent in North Texas. Tickets are $5 online and $10 at the doors. Beers are sold separately. For details, visit the event page here.