Whoever claimed this as "the most wonderful time of the year" obviously did not grow up in a dysfunctional family. 'Tis the season for ugly socks you never asked for, unwanted attention from creepy Uncle Bob, not-so-subtle inquisitions about why you still don't have a sig o, and, with any luck, lots of spiked eggnog. 
For those of us who need a way to cope with the storm that's about to hit, a few local drinkeries are staying woke this holiday season, so while your newly single Aunt Karen desperately huddles 'neath a sprig of mistletoe and Grandpa Joe spouts off-color comments to a doe-eyed newb caught in his crosshairs, you can slink off to literally anywhere else — with a stiff drink in hand.
Throughout December, get lit at Whiskey Ranch. Firestone & Robertson Distilling Co. (4250 Mitchell Blvd, 817-840-9140) went all out this year, even erecting a 30-foot-tall Christmas tree made of whiskey barrels. Though the tree lighting has since occurred — the week before Thanksgiving, to my keen chagrin — you can witness the structure in all its majesty when you hoof it to Whiskey Ranch's many seasonal activities.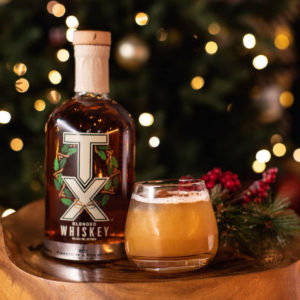 Naughty or nice, anyone can schedule an evening holiday tour of the distillery during any available time slot until 9pm Thu-Sat through Dec 21. Even if you can't make a tour, grab a special edition bottle of TX Whiskey or TX Bourbon or have your bottle engraved with a festive message. 
Hearts won't be the only things glowing. While Jack Frost nips at your nose, warm up with any number of yule-inspired whiskey drinks, like TX Eggnog, Pecan Old Fashioned, Maple Whiskey Cider, TX S'mores, and more.
Whiskey Ranch is even hosting a couple of special events in the final month of 2019. On Dec 11, shop local retailers during Whiskey Wednesday to find the perfect presents for the lot you call loved ones. To cap it all off, jam out to yuletide carols that'll jingle anyone's bells during Whiskey Ranch's concert series on Fri, Dec 20.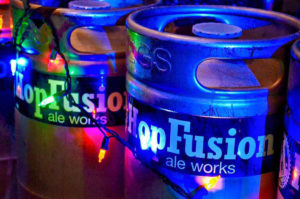 For more brews and live music — and a holly jolly time — sneak over to HopFusion Ale Works (200 E Broadway Av, 682-841-1721) during its Holiday Special at The Hop on Sat, Dec 14. Camp out all day at HopFusion, open from noon to midnight, in anticipation of tunes from Noah Galaviz & The Strangers in the Night Band starting at 8pm. The event page shows no tickets, no cover, and no age limits, so jive to classic ditties and use whatever leftover jingle you have from Christmas shopping to get blitzened.
For those more savvy at solving riddles and recalling random factoids, Collective Brewing Project (112 St Louis Av, 817-708-2914) challenges you to holiday trivia 7:30pm on Wed, Dec 18. Trivia by the Contrarian Librarians quizmasters will cover holiday-themed everything, and, according to the event description, the winner will receive a "stocking [stuffed] with something way better than frankincense: beer money!" You can repeat that sounding joy.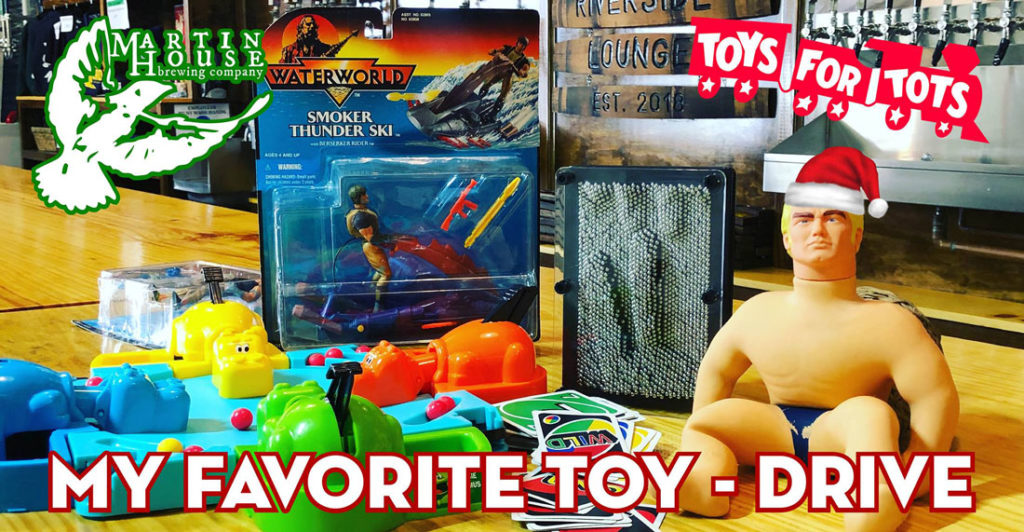 Alright, maybe you're from a perfectly "normal" family and you want to give back this holiday season — while indulging in some hops, of course. In partnership with Marine Toys for Tots Foundation, Martin House Brewing Company (220 S Sylvania Av, Ste 209, 817-222-0177) is hosting My Favorite Toy Drive, For Beer through Dec 12. Simply bring a cherished childhood toy — a new one; don't be a Scrooge — and hand it to a bartender during taproom hours in exchange for a free beer. That's one less toy Santa's elves have to build, one more tiny tot with eyes all aglow on Christmas morning, and one more malt in your craw. 
Whether you're escaping your family's clutches or clutching your family close this holiday season, the taverns around town have got you covered — serving up holiday cheer and festive drinks that sleigh.