During the worst of the COVID-19 pandemic, millions of Americans turned to — who else? — their pets for comfort and relief. Labradoodles, tabby cats, and all types of creatures are an inseparable part of many Fort Worth families, and our collective love affair with animals is the inspiration for this listing of wild suggestions.
Have You "Herd" About Elephant Springs?
Fort Worth Zoo was voted as the top zoo in the country by USA Today, and it truly deserves that honor. Like a lot of kiddos her age, my 3-year-old loves the big animals, although I'm still trying to teach her that tossing leaves of Romaine onto the ground at the African Savanna doesn't count as feeding the giraffes.
In April, Elephant Springs opened to the general public. The new habitat for the Asian elephant herd and greater one-horned rhinos is part of a larger capital campaign, A Wilder Vision, that will renovate existing habitats while expanding Fort Worth Zoo's facilities over the next several years.
While the former habitat was a bit, um, truncated, the new space is three times larger. Three generations of Asian elephants live at the Fort Worth Zoo, and the new environs offer roaming rooms, a 400,000-gallon river, a "floating village" for visitors to observe the elephants, and increased opportunities for elephant breeding. According to the World Wildlife Fund, a preservation-minded non-governmental organization, fewer than 50,000 Asian elephants remain on Earth. Educational material that teaches conservation and environmental stewardship can be read throughout the exhibit.
Fort Worth Zoo directors said the next zoo expansion — Hunters of Africa and Asian Predators — will provide redesigned homes for several predator species in 2023. For more information, visit FortWorthZoo.org.
Up-Close Wildlife Encounters
For folks who are understandably wary of large crowds — only one-third of Texans are fully vaccinated against COVID-19 — Fossil Rim Wildlife Center in Glen Rose offers the chance to socially distance from people while driving right up to a wide range of wildlife through self-guided tours that are available seven days a week. Every guest who drives through the 1,800 acres of pastures is given a cup of animal feed. The ostriches can be a bit pushy when fed, especially if they are feeling peckish. More information can be found at FossilRim.org.
Big D-Destination for Wild Animals
While it's not the top zoo, the Dallas Zoo has a lot to offer, and its location just south of downtown is easy to find. The main exhibits cover 106 acres and include the Children's Zoo, Giants of the Savanna, Wilds of Africa, and Chimpanzee Forest, among others.
Visitors can learn about the animals directly from zookeepers through Keeper Chats. The Wild Encounters Stage offers the chance to see reptiles, birds, porcupines, and other exotic animals up close. The Dallas Zoo is home to nine reticulated giraffes that can be fed from a special feeding platform. Visit DallasZoo.com for details.
Sea for Yourself
General admission at SeaQuest (1974 Green Oaks Rd, 817-731-5357, Fort Worth; 3000 Grapevine Mills Pkwy, Grapevine, 469-444-3050) allows you and your family to touch, feed, and interact with hundreds of animals from around the world. For additional fees, visitors can enjoy direct interactions with otters, sloths, honey bears (as cute as they sound), and stingrays. The animal attraction is conveniently located in Ridgmar Mall and Grapevine Mills. For more information, visit FortWorth.VisitSeaQuest.com or Grapevine.VisitSeaQuest.com.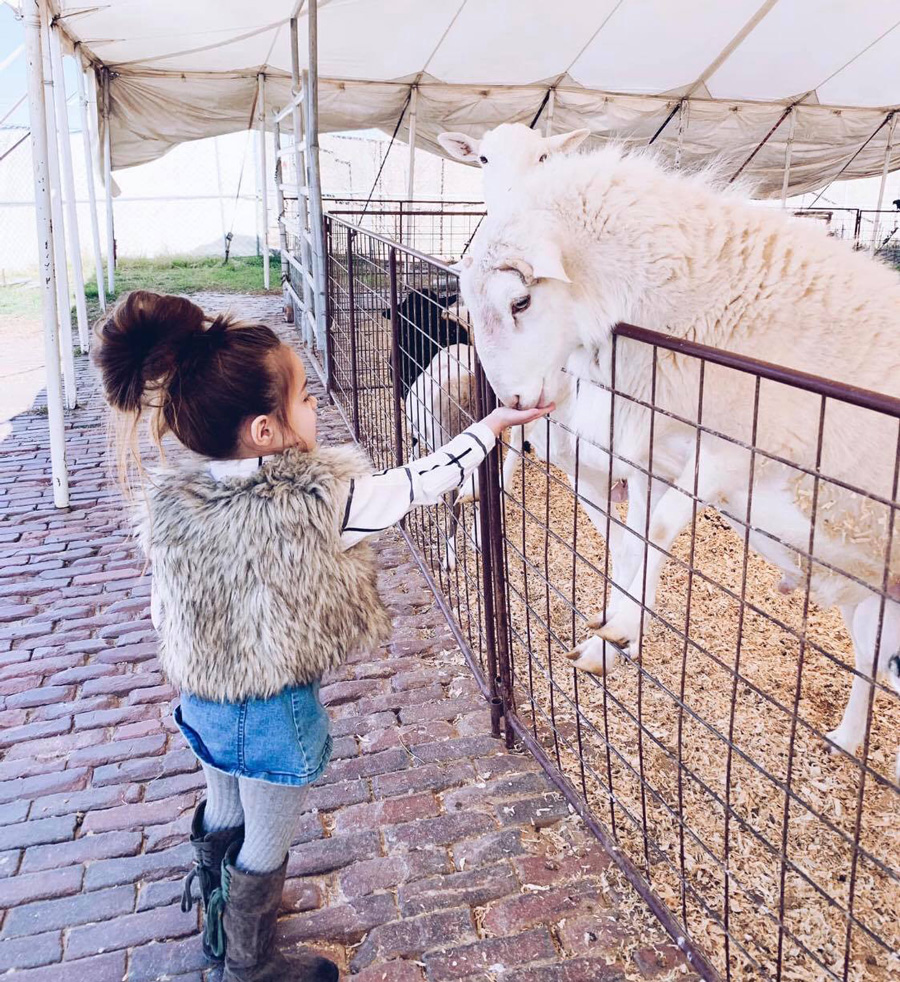 Critter Corral
The revamped Fort Worth Stockyards is no mere tourist destination. At nearby Mule Alley, the historic mule barns have been refurbished and now house trendy restaurants, bars, and retails stores. Popular Stockyards stalwarts remain, including the Barnyard Petting Corral (157 E Exchange Av, 817-239-8830). The kid-friendly attraction features livestock (goats, alpacas, sheep) as well as exotic animals like camels and the occasional kangaroo. The $3 entree fee includes a cup of animal feed. Visit FortWorthStockyards.org for more information.
Help Homeless Dogs and Cats Find Their Forever Homes
Record pet adoption rates during shelter-in-place orders last year have tragically led to high numbers of pets being returned to shelters or abandoned as the COVID-19 pandemic subsides. Local animal shelters need your help fostering and adopting. If you don't have space for a new pet, consider a donation to the Humane Society of North Texas (1840 E Lancaster Av, 817-332-4768), Waggin' Tails Adoption Center (9009 Benbrook Blvd, 817-249-3647), Animal Hope (6708 S Hulen St, 817-984-1129), or your favorite local adoption center.