Letters from the Tarrant Appraisal District (TAD) are met with dread these days. With property values on the rise — local home values have increased 74% since 2011, according to TAD — the governmental group that appraises properties and awards exemptions is often tasked with telling homeowners they need to cough up an extra several hundred or even thousands of dollars year after year.
A little more than 200 TAD staffers handle accounting and billing for property owners within 70 Tarrant County jurisdictions. While district staffers require accurate documentation and transparency from local taxpayers, TAD leadership is often far less open about disclosing internal communications or whistleblower complaints. The Tarrant County District Attorney's office recently blocked email requests we made that sought communications from the county's current tax assessor-collector.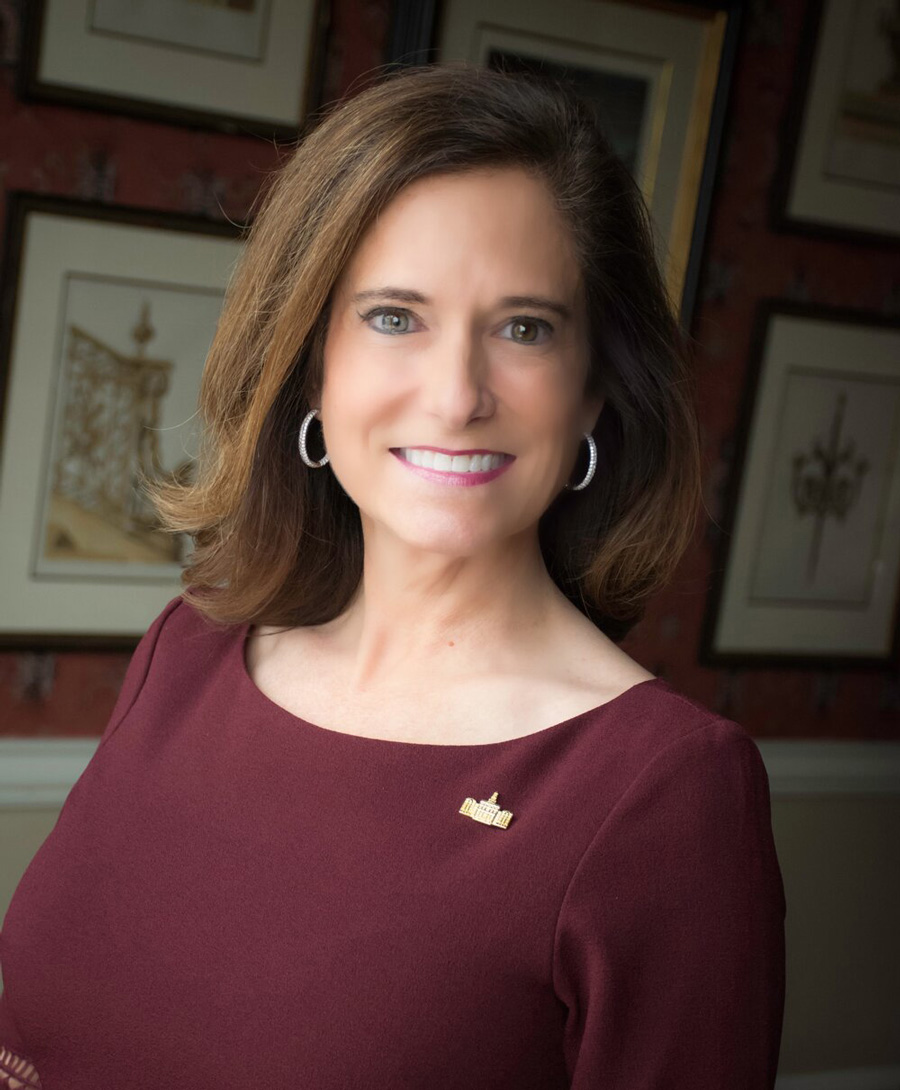 Wendy Burgess came to our attention last December when a confidential source disclosed his concerns over a December TAD board meeting that Burgess sought to derail in favor of a prominent national law firm (" Keeping Tabs on TAD," Jan. 6). TAD's five-member board was preparing to potentially award a contract to Plano-based Tyler Technologies to end the misuse of homestead exemptions in Tarrant County, which are property tax freezes often afforded to seniors and the families of deceased persons. Burgess interjected on behalf of Linebarger Goggin Blair & Sampson, one of three companies that submitted bids for the contract, and the resulting fiasco of a meeting prompted the five board members to place the entire procurement process on indefinite hold in January (" Homestead Review on Indefinite Hold," Jan. 20). Burgess did not respond to our media inquiries at the time.
Given Linebarger's well-documented history of attempting to influence local elections — often successfully — through generous campaign contributions, including $17,000 in recent donations to Burgess, we requested relevant communications between Burgess and Linebarger. The local DA successfully withheld documents deemed exempt due to attorney-client privileges, but the emails that were released describe cozy relations between Burgess and Linebarger employees leading up to the December 2020 board meeting.
One year before that meeting, Burgess emailed office staffers about an upcoming holiday party organized by Linebarger.
"Good afternoon Tax Family!" Burgess wrote. "I know you are very excited about the party being thrown for us by our collection attorneys Linebarger Goggin Blair & Sampson tomorrow. They are very good to us each year in hosting a party to kick off the holiday season. The event starts promptly at 5:30 with Linebarger Partner Steve Meeks speaking to us promptly at 5:45."
Burgess scheduled lunch meetings with Linebarger staff in March 2020, September 2019, and May 2019, according to emails we read, and Linebarger hosted 215 TAD employees at Joe T. Garcia's on May 15, 2019.
TAD's contracts over the years have been lucrative for law firms.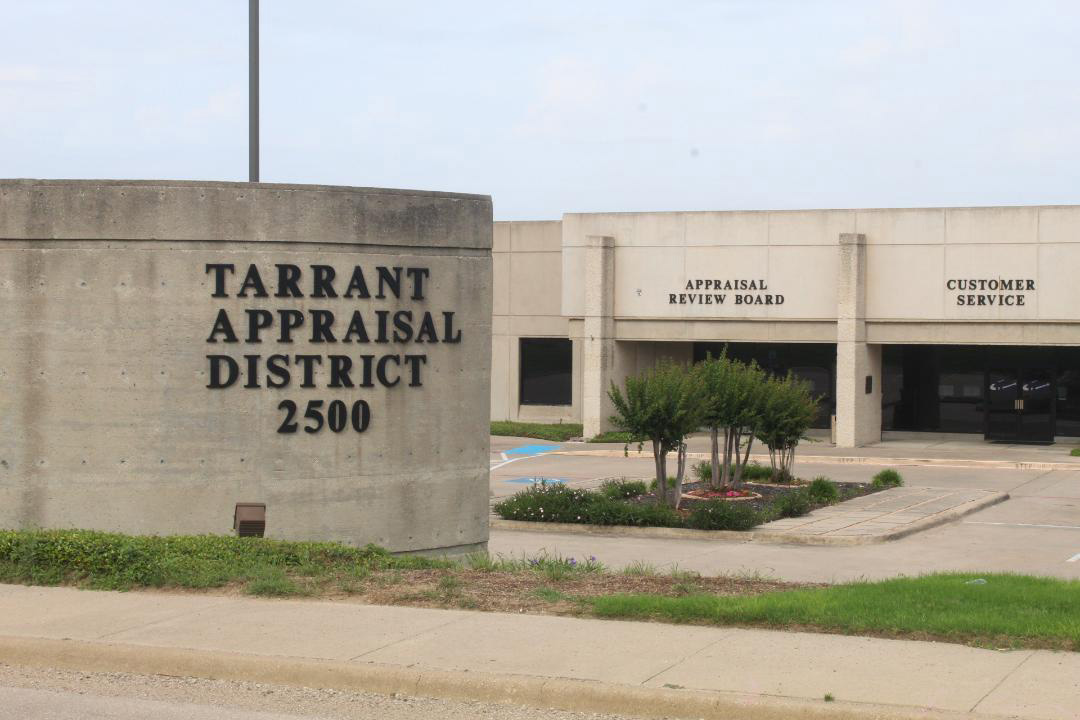 A December 2018 communication between lawyer Catherine Alder, who does not work for Linebarger, and TAD shows that, at the time, she billed $32,370 monthly for "litigation and legal advisor legal services." Her contract at the time allowed for further billing at $200 an hour for "certain additional litigation."
The annual tally ($388,440) for a non-staff lawyer significantly exceeds what many full-time municipal lawyers earn. For example, Fort Worth's city attorney Sarah Fullenwider is paid $271,000 a year for her expansive services.
In an email, a TAD spokesperson told us that TAD "has no annual retainer agreement or any other similar arrangement for advance, up-front payments of any kind to any law firm or attorney. In 2020 and 2021, TAD had ongoing legal services agreements with eight law firms. The Tarrant Appraisal District has no annual retainer agreement or any other similar arrangement for advance, up-front payments of any kind to any law firm or attorney. As has been TAD's policy and practice for many years, all payments to all law firms and attorneys for legal services of any kind are included in 2020 and 2021 budgets approved by TAD's Board of Directors on August 23, 2019 and August 14, 2020, respectively."
Like Fort Worth school district's board of trustees and Fort Worth City Council, TAD's board votes annually to approve budgets that are prepared ahead of time by staff members. Those up or down votes generally do not accommodate the examination of individual items like law firm expenses.
"No contract with Catherine Alder has ever been provided to this board" for approval, said TAD board member Gary Losada recently.
Even with Alder on contract, TAD leadership hired an outside group, the Irving-based Walsh Gallegos law firm, to file suit against the state attorney general's office in an unsuccessful bid to prevent the release of a whistleblower letter to Daniel "Joe" Bennett, a TAD watchdog who unsuccessfully ran for TAD's board four years ago.
The litigation sought to overturn an AG ruling that required TAD to release the whistleblower complaint, according to court documents we reviewed. The suit came at a taxpayer cost of at least $15,000, according to billing documents from the time, and ultimately failed. The complaint, which Bennett shared with the Weekly, describes a culture at TAD that, as recently as four years ago, encouraged misleading the public about internal software problems at the appraisal district.
The efforts to decrease transparency in 2018 continue to define culture at TAD, Bennett told us.
When Tarrant County residents "get their bill, and it says Chief Appraiser Jeff Law, it is important to know who you are dealing with and who is guiding the district," Bennett said.
*****
Bennett began following TAD in 2016 when he was denied a hearing from the Tarrant Appraisal Review Board, the 70-member appointed group that hears property owner protests and approves or denies those disputes during meetings at TAD's headquarters in Northeast Fort Worth.
When Bennett was "denied a hearing that year," he recalled, he thought to himself, " 'There are a lot of issues' " at TAD.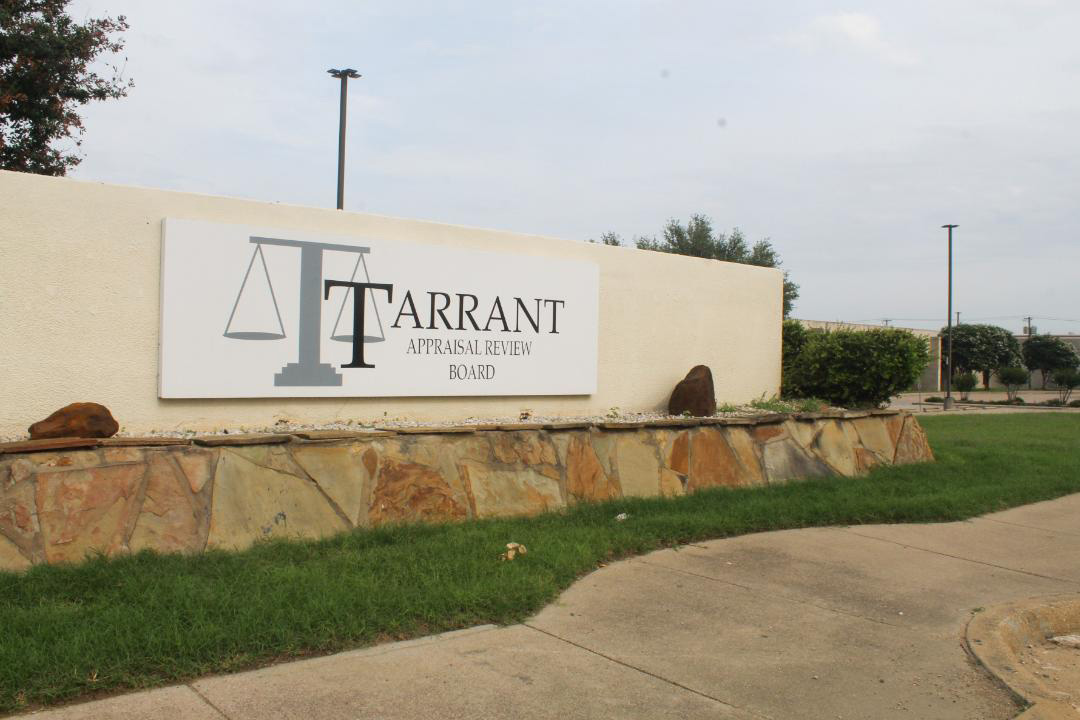 TAD board members are appointed by taxing units like local school districts and municipalities, and those votes are weighed heavily in favor of large groups, meaning that the Fort Worth and Arlington school districts are effectively guaranteed representation on the board following every two-year election. During his bid for office, Bennett said he spoke with around 40 taxing entities to raise awareness of his concerns over TAD management and to bolster his chances of earning one of the five board seats. Bennett was nominated by the City of White Settlement but ultimately lost his 2017 bid.
"While I'm doing all this, I get a package in the mail," Bennett recalled. "I paid no attention to it at the time. A couple of weeks later, I opened it, and it is from a whistleblower. I kept getting whistleblower letters. I received nine of them."
Bennett noticed that one of the letters was filed with the Texas Department of Licensing and Registration (TDLR), which has an enforcement division that reviews consumer complaints about violations of state laws or rules. He was able to obtain the whistleblower letters from TDLR, but TAD refused to release the same whistleblower documents Bennett was initially given highly redacted copies. On July 25, 2018, the AG ruled that TAD must release unredacted copies of the whistleblower documents that Bennet had requested on May 3, 2018.
TAD's response? Representing TAD, Walsh Gallegos filed suit against the AG on August 10, 2018.
The litigation continued until Dec. 7, when the appraisal district dropped the suit "without prejudice," meaning the district reserved the right to litigate for the withholding of the documents in the future. Bennett said he does not know why the suit was dropped, but he has a theory. He had told the AG he was going to attend the depositions and planned on questioning TAD leaders about every line of the whistleblower complaint, he said.
Bennett provided us with the 23-page document that is on file at TDLR under complaint #PTP20180003980. Bennett said he does not know the names of the individual or group of TAD employees who penned the whistleblower letter, and we were unable to ascertain their identities.
The document describes allegedly inappropriate relationships among TAD employees, descriptions of open TAD positions that were not posted publicly, workplace sexual harassment committed by male staffers, and accusations that one TAD leader lied to a state senate panel about the failed rollout of a then-new software system, Aumentum, in late 2014. Problems related to the software were tied to drastic over- and undervaluations of property taxes.
"We have overcome our delays, and we are back on schedule with the software, and it is working well with no issues going into 2016," Law told the Texas Senate Select Committee on Property Tax on April 27, 2016. By December of that year, Law told the Star-Telegram that TAD could have done a better job of communicating software problems related to the botched rollout of the program.
The whistleblower alleges that "Aumentum's software was so bad in 2015 that TAD knew they were unable to have [protest] hearings in normal expected numbers."
Law did not reply to our request for comment on his 2016 public statements.
"Employees are terrified of Jeff Law," the whistleblower alleges in one 13-page complaint that was released to TDLR. "The culture at TAD is to not say anything bad, even if it is the truth. TAD has NO third-party reporting system for ethics complaints, employee suggestions, or safety concerns. TAD is the poster child for how not to run an appraisal district."
In an email, a TAD spokesperson told us that "TAD's software service provider has completed, at no additional charge to TAD, its obligations to address to TAD's satisfaction the deficiencies TAD had identified in the software. The action by the board of directors at its January 15, 2021 board meeting constituted acceptance of those changes and the software itself. The service provider has continued to work with TAD on additional deliverables, including those outlined in a list of items that address additional needs of the district. Those additional deliverables are not primary business needs [but] may fairly be described as enhancements, and they are being provided as part of Maintenance and Support obligations under the original contract."
The whistleblower complaint contains an email by Donna Perlick, TAD's current director of information systems who directed a "services support" group in May 2016, to not tell property owners that "we are having system issues. Remember, keep TAD business our business."
On numerous occasions, the whistleblower complaint reads, "employees have been told to NOT tell the public the truth about the software problems. This is the administrative directive — to lie to employees and encourage them to lie to the public and taxing units."
TAD board member Losada, who was not a source of documents for this story, told us the whistleblower letters contain a lot of damning stuff.
Last year, Losada urged TAD's five board members to review the documents in full, which they did during a closed executive session.
"They decided to leave it alone," he said. "I have a problem with that. I don't know who [the whistleblowers] are. TAD leaders have tried to find out who the whistleblower is, and I hope it would not be to enact retribution. It appears like there is a lot of intimidation that goes on at TAD."
In mid-May, Losada sought to have TAD's contracts with law firms brought to an up-or-down vote before the board. Despite his request, the item was not placed on the May board meeting agenda as an action item, meaning it could not be voted on. Losada said that decision, made by TAD staff, appeared to be yet another delaying tactic. A review of TAD's law firm contracts is scheduled for debate during the upcoming TAD board meeting on Thursday at 9 a.m. via a teleconference call that can be accessed by dialing 1-844-992-4726 and using the access code 182-314-9906.
"I'm not saying [lawyer Alder] is not doing a good job," Losada said in May. "This is not a personal attack on her quality of work. This is strictly an out-of-control spending agreement that I have a problem with and hope the board will see the same way in May. This kind of good-ol'-boy or, in this case, good-ol'-gal kinda stuff has to stop. This is a misuse of public money. I feel that we are not being good stewards of property taxpayers' taxes if we just let something like this go on. This review has been slow-peddled for over a year, which is what the staff does when they don't want something revealed."