I've got more women than men in this year's list. That isn't anything new — in some years, the men dominate the lead roles, and in others like this one, the women do. (What's not fair is that men routinely have the better supporting roles, year in and year out.) There are some new faces here, too, and that's always encouraging to see. A lot of those are kids in the honorable mention section. I don't usually like kid actors, so that's something to note.
Cate Blanchett


During the global pandemic lockdown, she put her time to good use, learning to play piano, speak German, and taking lessons so that she's conducting the Berlin Philharmonic for real in Tár. Besides this, she also captures the hubris and paranoia of a woman whose belief in her own genius helps her overcome a patriarchal classical music establishment and also leads to her destruction.
Joshua Boone


I could put him on here for his portrayal of an illiterate backwoods boy who becomes a polished Chicago nightclub singer in A Jazzman's Blues. I could put him on here to demonstrate that it's possible to give a good performance in a Tyler Perry movie. Truthfully, though, I'm putting him on here just for his beautifully phrased rendition of "I Got It Bad (and That Ain't Good)," which brings home the silky elegance of the Duke Ellington song.
Danielle Deadwyler


I'm puzzled as to why this performance isn't drawing the same awards buzz as Blanchett's and Michelle Yeoh's. True, Till isn't as good a movie as theirs, and (likely for reasons beyond her control) Deadwyler doesn't have the same resumé as those other two, but her performance as a mother who's alternately crushed by her grief and then driven by it to confront white America with its racism is just as overwhelming.
Colin Farrell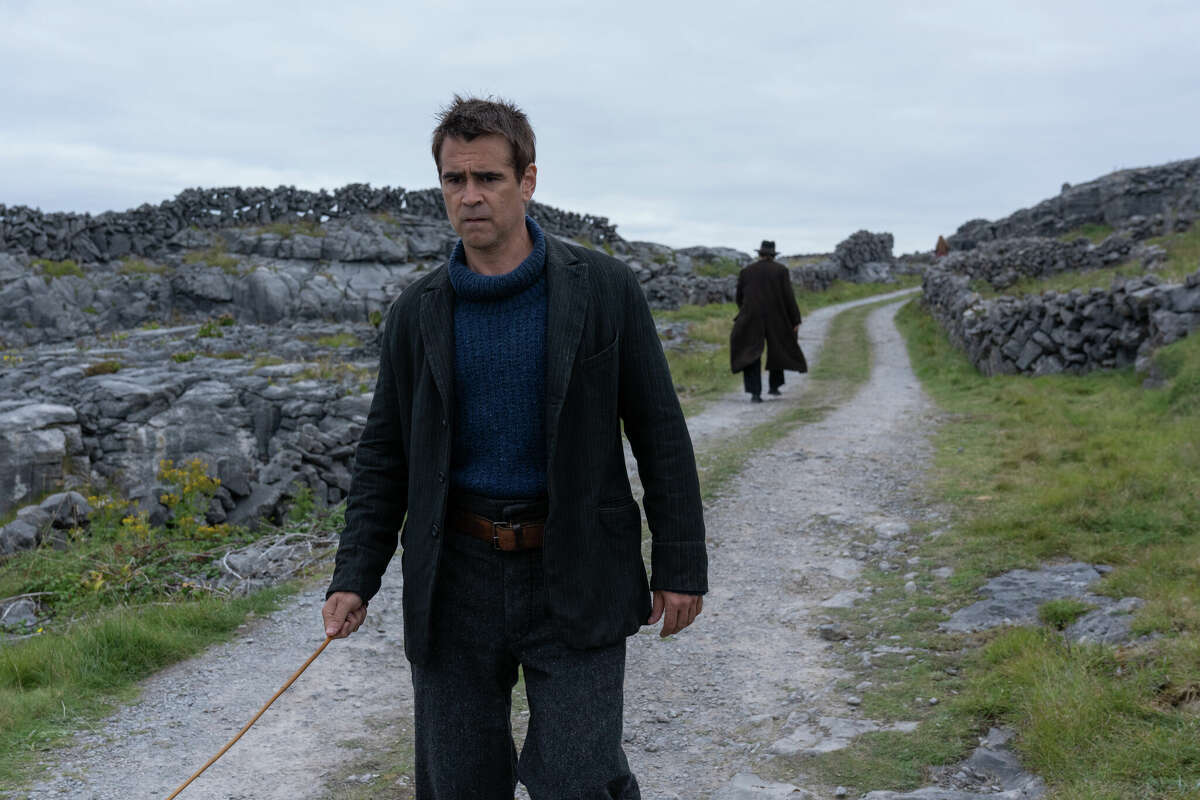 Sometimes handsome actors have trouble making themselves look pathetic, but this Irishman has always been willing to do that for drama (The Beguiled) and for comedy (Horrible Bosses). He manages to do both in The Banshees of Inisherin, as his humble dairy farmer is driven to madness by his best friend mysteriously cutting him off. He negotiates the hairpin turns of Martin McDonagh's dialogue without strain, and you won't soon forget the sad face he makes when his friend doesn't like him anymore. "But you do like me!"
Will Ferrell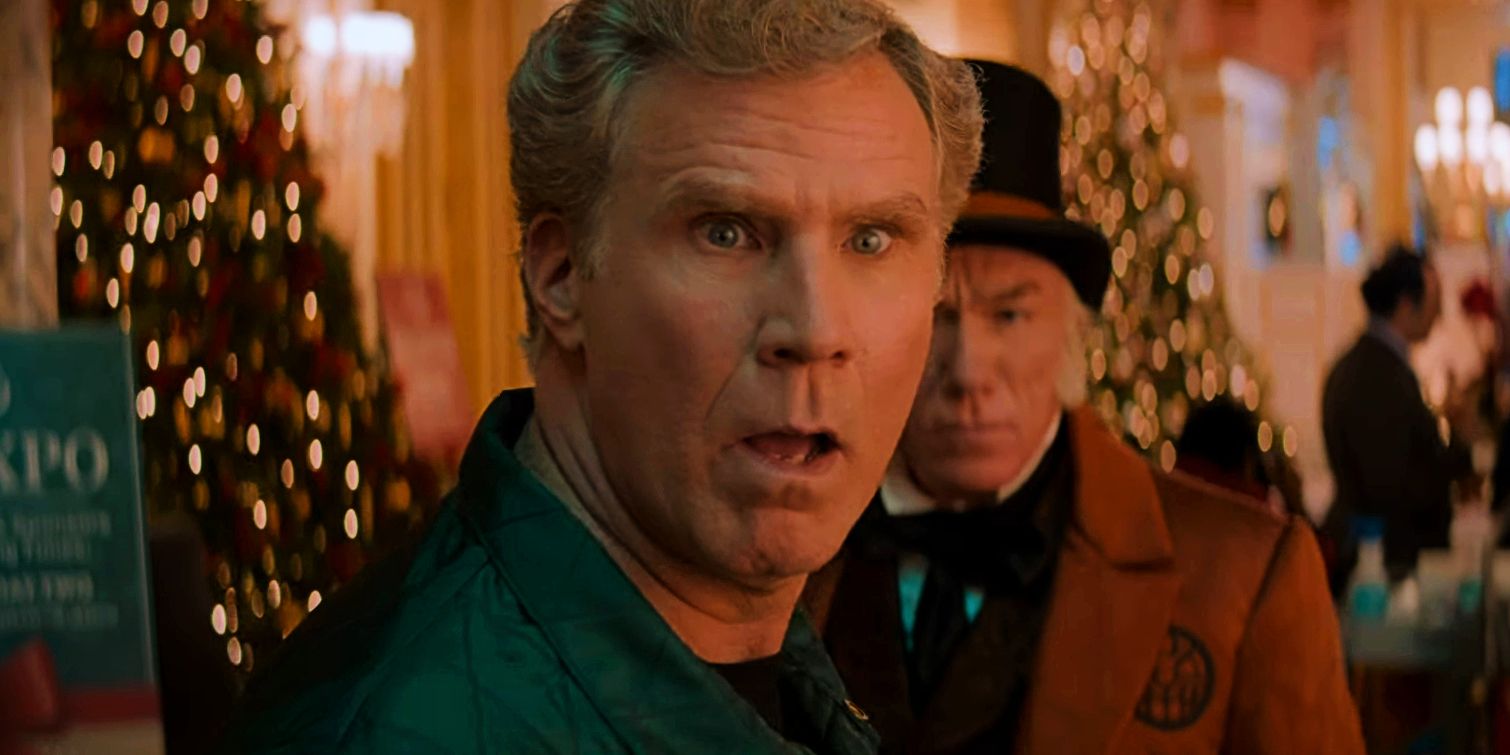 I didn't have his performance in Spirited on this list after I first saw it. It was only after I listened to the soundtrack that I put him here. He's not a musical theater guy, but as the Ghost of Christmas Present (and former Ebenezer Scrooge), he sings with the sort of discipline that you associate with Broadway veterans, both in the comedy song "Good Afternoon" and the cut inspirational ballad "Ripple." Also, he meets a guy dressed like Buddy the Elf and tells him, "You look stupid."
Brendan Fraser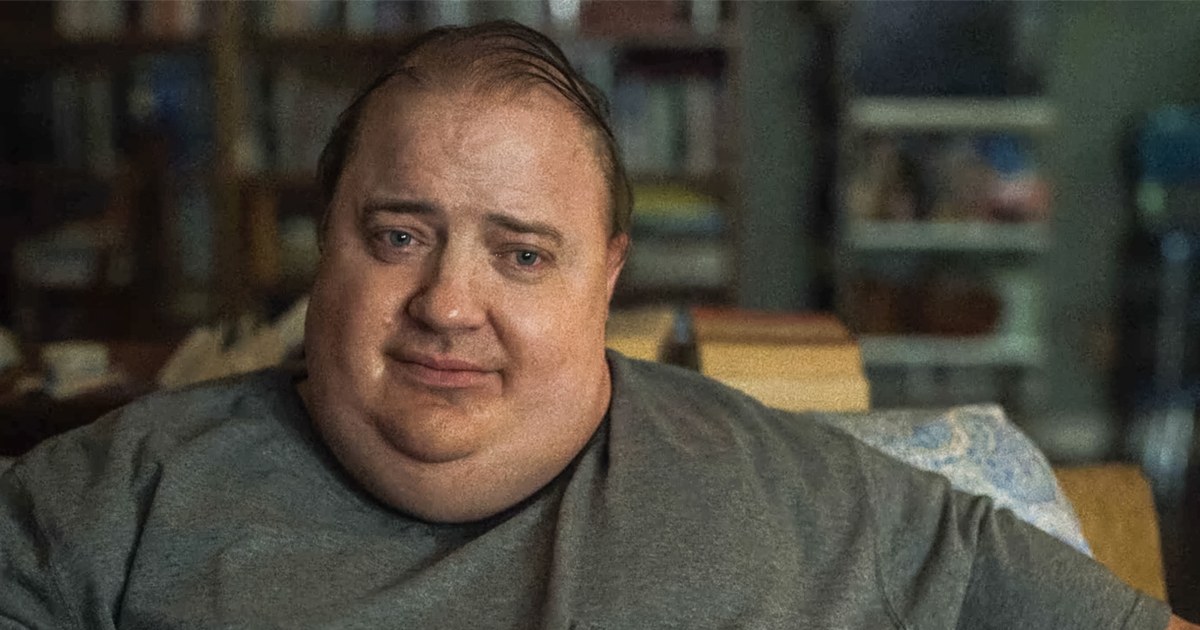 His character in The Whale forces his daughter to write in a journal for him, so she writes "This apartment smells. This notebook is retarded. I hate everyone." He finds her writing, counts syllables, and laughs because he realizes she has accidentally written a senryu. In a role that could easily devolve into self-pity, Fraser heroically refuses to pander or beg for the audience's sympathy as a dying man who wants to set his child on the right path after sending her down the wrong one.
Mia Goth


She was quite terrifying in portraying Pearl in X, though you could argue that the old-age makeup did much of the heavy lifting. Playing a young version of the same character in Pearl, she is even scarier as a monster who realizes that she is a monster (though not that she's been made into one by years of abuse) and desperately wants to be loved. Goth also co-wrote the screenplay for the film, and her insane smile over the final credits will stick with you.
Amber Midthunder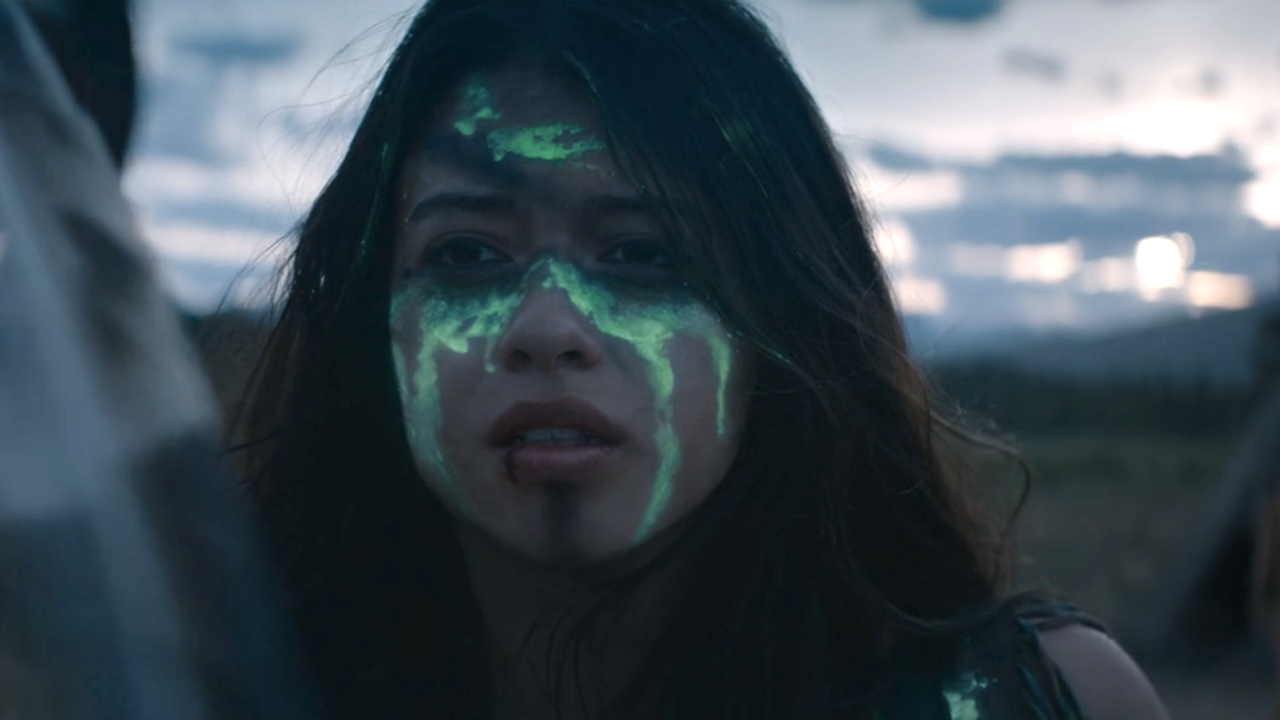 She struck a blow for Native American representation this year. Part of it was her comic role on the Native comedy TV show Reservation Dogs, but it was mostly from her starring turn in the Predator prequel Prey. Playing the heroine of this 18th-century science-fiction movie, she transforms from a girl who wants to play with the boys into a full-fledged Comanche warrior with the stripes to prove it, and she makes the change into something inspiring.
Jenna Ortega


Yes, I've seen the Wednesday Addams dance. She also uses her dance background in The Fallout in a hilarious scene when her character drops Ecstasy at school. She conveys every facet of this school-shooting survivor, the depression that overtakes her in the immediate aftermath, and the therapy sessions where she puts up a front by chatting about reality shows. Her panic attack in the final scene (after her character hears of another mass shooting in a distant part of the country) ends the movie on a chilling note.
Aubrey Plaza


She is Emily the Criminal, and while she is partially responsible for her inability to pay off her debts, she tries everything to do it honestly before finding it impossible and turning to a life of crime. Continually surprised by the violence that she's capable of to take back what she believes is hers, her Emily is a salvageable case at the beginning who ends up on a foreign beach running her own gang and looking the part of a budding mob queen.
Haley Lu Richardson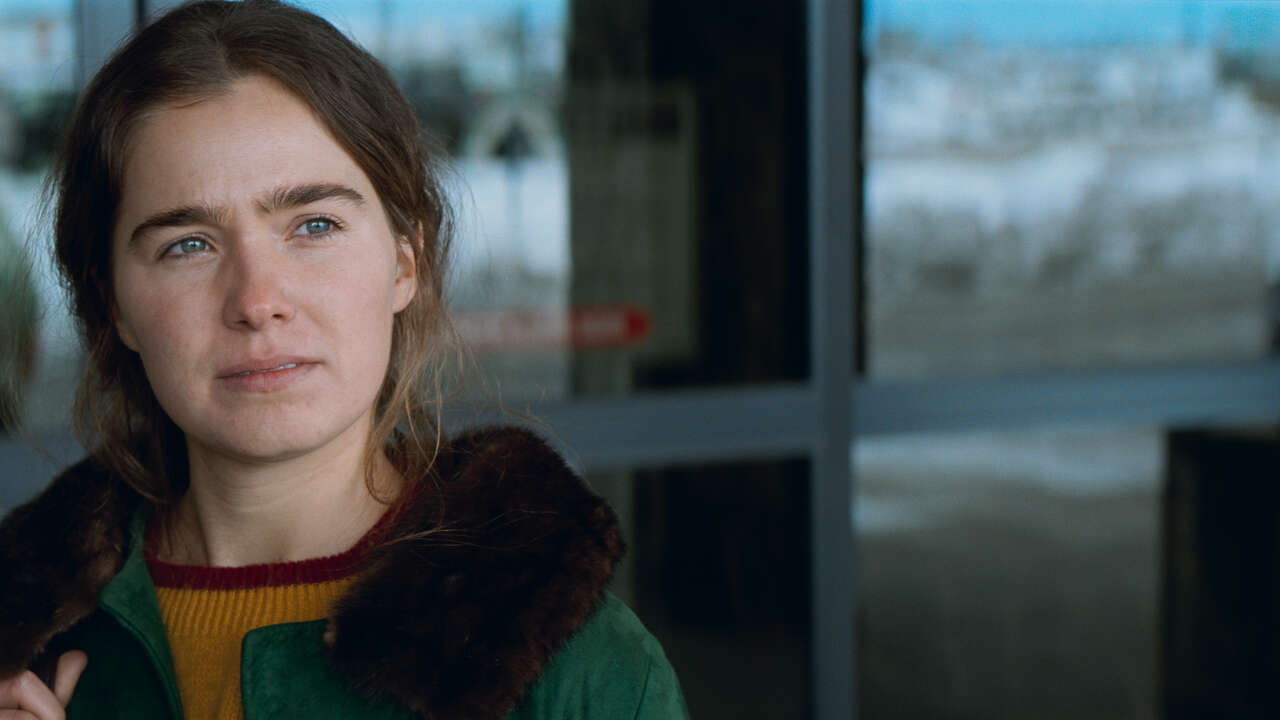 Two stars of The White Lotus make this list. (No, I won't have time to see it until after the new year.) Richardson was also quite good as the robot who loved Yang in After Yang, but she's positively stellar in Montana Story as a farm girl who fled her abusive father as a teenager and is still afraid of him now that he's in a coma. The ways family trauma is passed down to a new generation can be seen in this snappish and short-tempered woman who's carrying a psychic burden.
Mark Wahlberg


Two stars of Daddy's Home make this list. Didn't see that coming. Wahlberg's performance in Father Stu should be receiving more awards buzz, since he captures both his character as a hell-raising drug addict and as a man who finds religious faith and holds onto it even in the face of a disfiguring terminal disease.
Michelle Yeoh


Yes, some of the awards buzz for her performance in Everything Everywhere All at Once is because she's been kicking ass onscreen since the 1990s. Still, look at what she does in this film. Besides the kung fu stunts, she also captures the frustration of a woman disowned for marrying her husband who has passed her bad childhood down to her daughter. The Daniels' film is a rare martial-arts movie with an emotional center, and mostly it's Yeoh's performance that's responsible.
Honorable mention: Anna Cobb, We're All Going to the World's Fair; Frankie Corio, Aftersun; Carrie Crowley, The Quiet Girl; Viola Davis, The Woman King; Anna Diop, Nanny; Zahra Amir Ebrahimi, Holy Spider; Gracija Filipović, Murina; Rakel Lenora Fløttum, The Innocents; Sheila Francisco, Leonor Will Never Die; Daniel Kaluuya and Keke Palmer, Nope; Jennifer Lawrence, Causeway; Jack Lowden, Benediction; Thandiwe Newton, God's Country; Florence Pugh, Don't Worry Darling; Mark Rylance, The Outfit; Taylor Russell, Bones and All; Siiri Solalinna, Hatching; Anya Taylor-Joy, The Menu; Anamaria Vartolomei, Happening; Sigourney Weaver, The Good House.