Hurtado Barbecue Restaurant, 1116 8th Av, FW. 682-499-5913. 7am-5pm daily.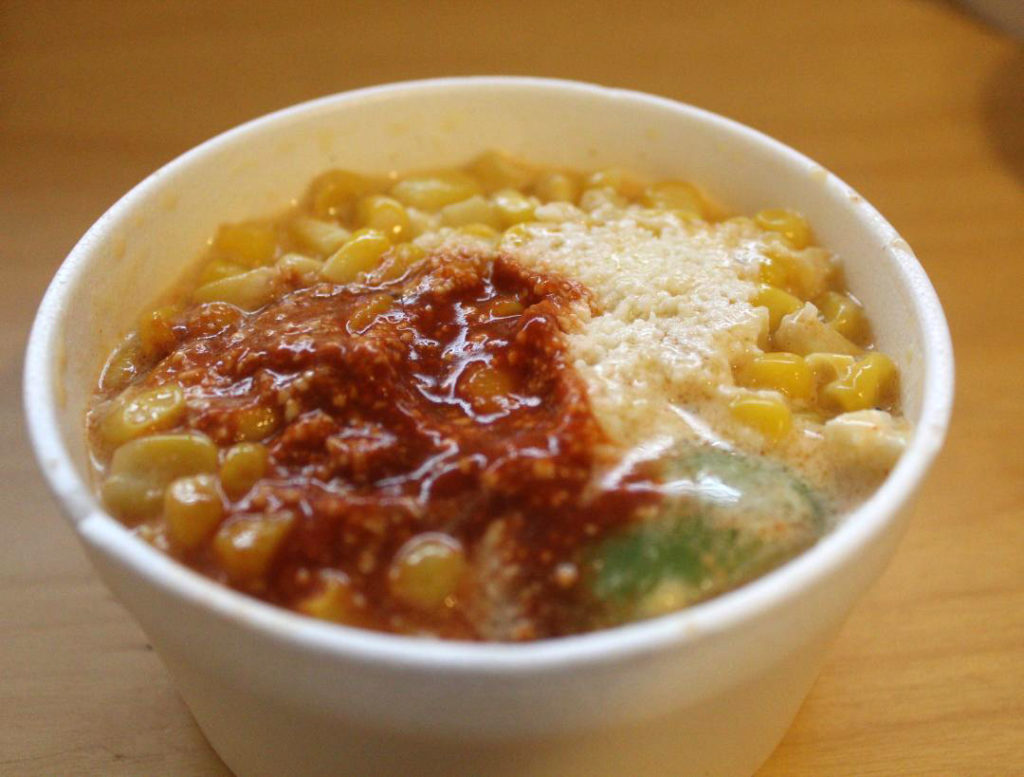 While it lasted, Derek Allan's Texas BBQ was a real treat. Their all-Wagyu smoked meats were fork-tender, marbled perfection. Allan recently thanked his fans for their support and, citing a desire to spend more time with his family, vacated the location on the southwest corner of 8th Avenue and Rosedale Street.
Arlington-based Hurtado Barbecue Restaurant recently expanded into the Near Southside building, and the smallish dining area was bustling on a recent visit. The menu is heavy on 'cue favorites and Latin takes on popular sides.
The first order up, a single large slab of brisket, had a thick smoky and peppery bark and was so tender it didn't require a knife to slice and enjoy. Every bite was succulent and juicy.
Bacon burnt ends became popular after nearby Heim Barbecue developed the concept. While some versions of the porky bites are heavy on fat, Hurtado's crimson cubes were meaty, flavorful, and slightly sweet.
Up next was the all-beef sausage, made in-house. A crisp snap of the casing was followed by overflowing juices from the single, large banger that exploded with chile and poblano pepper flavors.
The first Mexican offering of the day, a birria taco, was hefty and delicious. The crimson shell was packed with juicy, slow-cooked brisket loaded with mild white cheese. To these common ingredients, Hurtado added cilantro and salsa for an extra kick. My only disappointment was the slightly watered-down consommé.
Hurtado's sides were delightful. A whiff of the hatch chile mac 'n' cheese induced salivation, and every bite of the dense spiral pasta coated in spicy cheddar left me greedily spooning deeper and deeper into the heavenly dish. Another Latin side, the Mexican street corn, came topped with a red sauce that glistened over perfectly cooked elote bathed in lime juice and cream.
Fans of Texas cornbread would love the Mexicanized version here. Dense, slightly sweet, and packed with onions and diced jalapeño peppers, the mountainous bread was filling and a refreshing take on the classic Southern comfort food.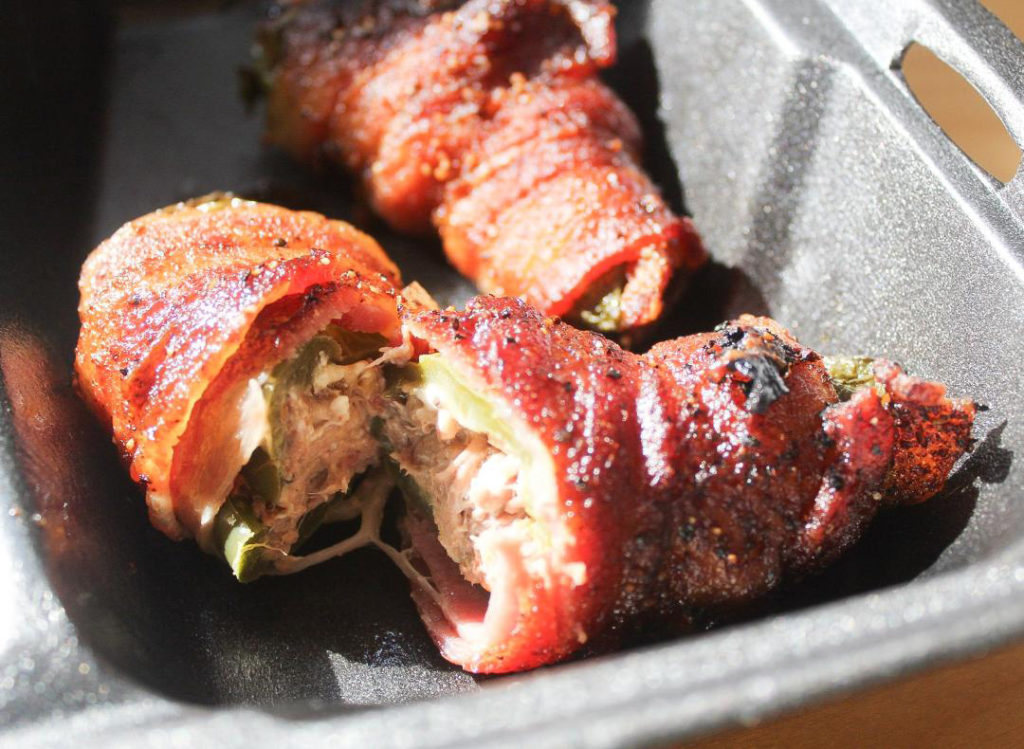 The banana pudding was the perfect closer for an otherwise heavy lunch. Not overly sweet, the crumbled vanilla wafers and rich pudding inspired childlike wonderment at how something so simple could be so satisfying. Another scrumptious appetizer was the Texas Twinkie. The jumbo jalapeño wrapped in smoky bacon and stuffed with brisket and pimento cheese was poppin' with spices.
Overall, the service was polite and prompt. Hurtado Barbecue Restaurant offers just enough Tex-Mex sensibilities to complement traditional Texas 'cue without going off course.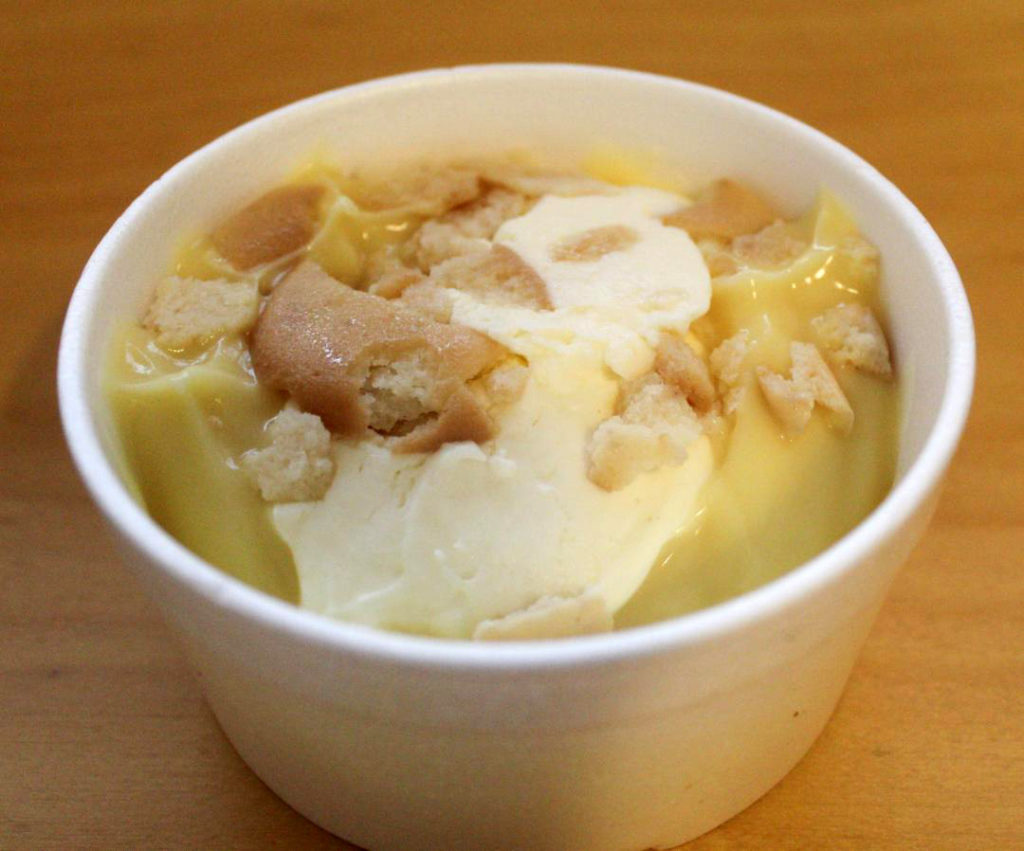 Hurtado Barbecue Restaurant
Prime brisket $7.50
Bacon burnt ends $7.50
Mexican Twinkie $5
Birria taco $5.50
House sausage $6
Whipped banana pudding $4
Mexican cornbread $3.50
Hatch chile mac 'n' cheese $8
Mexican street corn $6