Along with the stock show part, there are also games and shopping in the midway, concerts, rodeo competitions, and more all over town for this year's annual Fort Worth Stock Show & Rodeo (3400 Burnett Tandy Dr, 817-877-2400). Wondering about those midway rides? Local entertainment family Talley Amusements has operated in Texas for four generations and has handled this particular midway since 1995. "We have built a safe, clean environment for our patrons to enjoy, and we will continue to do so." You can make the most of it seven days a week thru Sat, Feb 4. Here are some ideas for this week.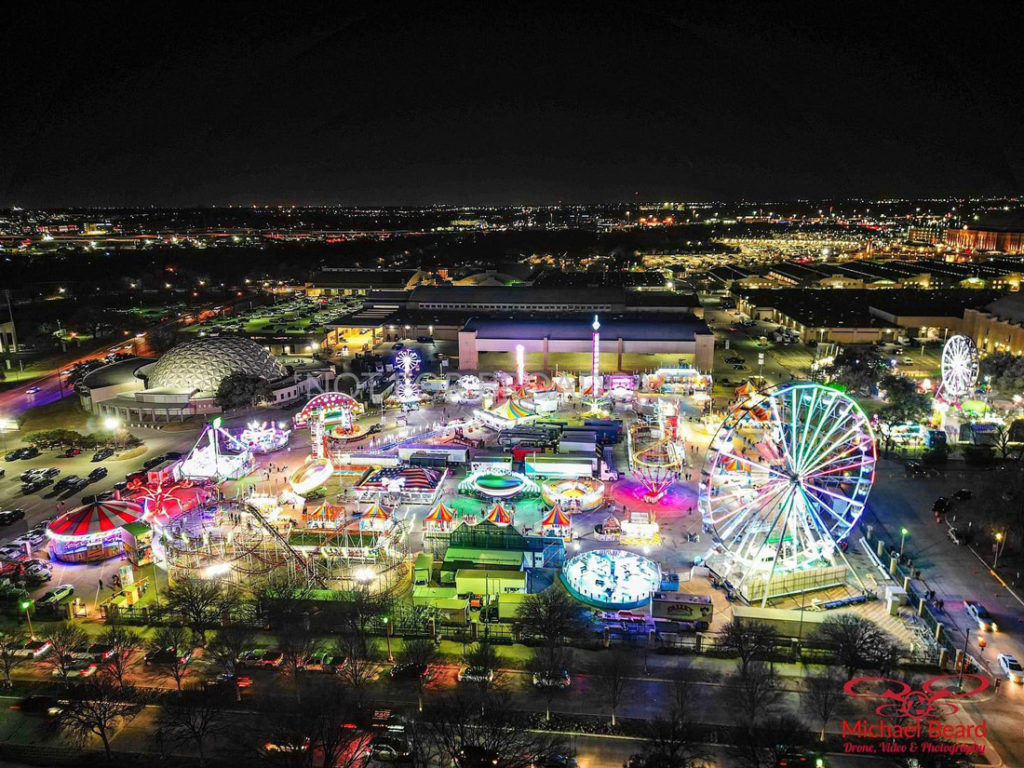 Wednesday January 18, 2023
Chef Grady Spears has had my attention lately, with a multi-course dinner every Wednesday at Fort Brewery (2727 Tillar St, 817-923-8000). But now he's changed course (pun intended) and is hosting a Rodeo Dinner 5:30pm-7pm Wed-Fri, Jan 25-27 and Feb 1-3. Tickets are $45 per person on Eventbrite.com. Spears' award-winning chicken-fried steak is legendary, so I was excited to see that on the menu, and I'm very interested in the buñuelos with caramelized bananas and vanilla bean ice cream. For all the delicious details, visit Facebook.com/FortBrewery.
Thursday January 19, 2023
College students can take advantage of buy-one-get-one-free tickets by presenting their college ID any day, but rodeo tickets are also half-price and grounds admission free for people dressed in the appropriate college wear on some designated university days. Today is Texas A&M Day, Sunday honors UTA, and then on Tue, Jan 31, it's Texas Tech Day. Aggies, please don't leave your jerseys in the hotel room. Again. The fairgrounds are open 8am-10:30pm daily thru Sat, Feb 4. It's also Aggie Night at the Texas Champions Challenge at Dickies Arena (1911 Montgomery St, 817-402-9000). Tickets are $45 for just the rodeo event or $112 to include a VIP reception. For more info, visit Facebook.com/FWAggies.
Friday January 20, 2023
Being a stock show and all, there are a shit-ton of animal exhibition events in town. While I find calf roping and bull-riding a little too uncomfortable for my animal-loving soul to watch, I do understand the need for these skills in a ranch setting. One magical event does have my attention, though. At 6pm, the Mustang Heritage Foundation — a nonprofit that seeks to find homes for the nearly 50,000 displaced wild horses and burros — hosts its annual Mustang Magic Celebrity Freestyle event at Will Rogers Memorial Center (3401 W Lancaster Av, 817-392-7469). Watch as nine elite mustang trainers showcase their personal horses in an "all-out one-of-a-kind freestyle competition." Tickets start at $15 at FWSSR.com, with a portion of the proceeds benefiting the organization.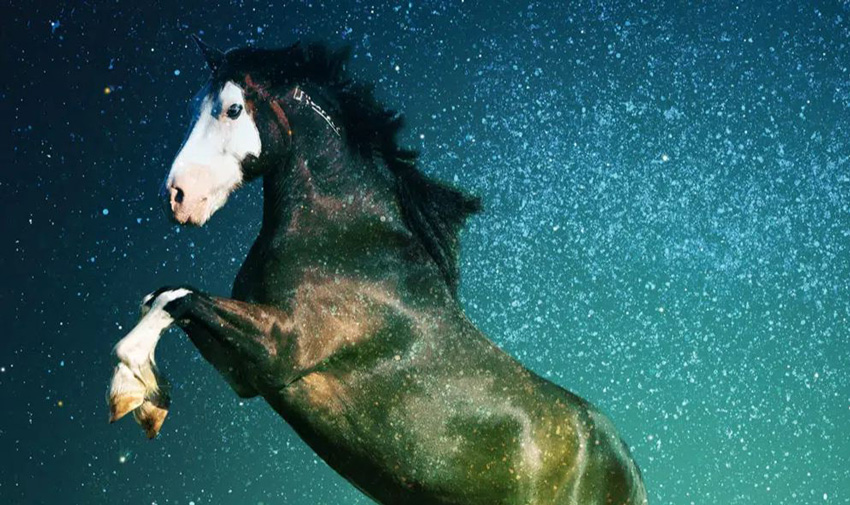 Saturday January 21, 2023
7pm-2am Thu-Sun, Rodeo Exchange (221 W Exchange Av, 817-626-0181) hosts its Stock Show & Rodeo After Party, featuring North Texas country band Big in Vegas. Other acts include Niles City Fri-Sat and Thu, Feb 2, and Fast Moving Train Fri-Sat, Feb 3-4. No cover charge.
Sunday January 22, 2023
Before founding Shepherd Valley Cowboy Church (8901 US Hwy 67, Alvarado, 817-790-8898) in 1997, Russ and Anna Weaver served as home missionaries for the Assemblies of God Church in the rodeo and horse racing industries. Pastor Russ, as he's called, loves building saddles in his leather shop, playing music, doing team roping, and co-hosting Cowboy Church on RFD-TV. During the FWSSR, he hosts Cowboy Church at Will Rogers Memorial Center (3401 W Lancaster Av, 817-392-7469). Join the celebration at 10am today and Sun, Jan 29. These services are free to attend with your grounds tickets.
Monday January 23, 2023
The folks at Cowtown Brewing Company (1301 E Belknap St, 817-489-5800) are excited that it's FWSSR time and would like to welcome all rodeo fans to the brewery. If you stop in before the rodeo and show them that day's event ticket, you will receive 15% off your tab. This offer is for the Fort Worth location only.
Tuesday January 24, 2023
Today is Stock Show Goes Pink Day, and half of all rodeo ticket and general grounds admission sales will benefit the CAREity Foundation (@CAREityFoundation, 817-882-4100). Horsewomen/entrepreneurs Beverly Branch and Lyn Walsh know all too well that the diagnosis is just the beginning of a very long journey for many cancer patients, as they lost both of their mothers to cancer — they founded the nonprofit in 2003 in their honor. CAREity's goal is to save lives and stay involved, helping and supporting patients through their journey, giving families hope, and keeping them focused on healing. For more information, visit CAREity.org.