Thursday, August 24, 2023 
Sponsored by the railway of the same name, the BSNF Entertainment Series at Bass Performance Hall (525 Commerce St, Fort Worth, 817-212-4280) is proud to present An Evening with Lyle Lovett and his Large Band at 7:30pm as part of the 2023-2024 season. The Texas singer-songwriter is here for one night only, telling stories about left-of-center characters and singing the songs you love. Tickets start at $66 at BassHall.com.
 Friday, August 25, 2023 
Thu thru Sat, Sep 16, enjoy the regional premiere of The Other Josh Cohen at Circle Theatre (230 W 4th St, Fort Worth, 817-877-3040). The title character of this musical comedy is single and broke, and his apartment was just robbed of everything save a Neil Diamond CD. The unfortunate fellow soon has a change of luck "when a mysterious envelope arrives that changes his life forever." Tickets start at $47 at CircleTheatre.com.

 Saturday, August 26, 2023 
As I've heard it said, every dog has its day. In the Mid-Cities, today is that day. From 6pm to 8pm, doggos and their human chaperones are welcome to Dog Day at Roy Savage Pool (1201 Central Dr, Bedford, 817-952-2323). The cost is $5 per dog/human duo. The rules and the registration link can be found at Facebook.com/BedfordParksandRecreation. As only 40 dogs will be permitted, you should register right away.
 Sunday, August 27, 2023 
From 11 am to 5pm Sat-Sun, in the great indoors, find new art at the MillHouse ArtFest at the Cotton Mill Arts District (610 Elm St, McKinney, 972-838-7558). MillHouse says you can "explore juried art by local artisans showcased against the grandeur of century-old architecture." There is no cost to attend. For more information, visit MillHouseFoundation.org/ArtFest.
 Monday, August 28, 2023 
On Mondays thru Dec 11, Jackie O's (609 S Jennings St, Fort Worth, @JackieOs.FTW) is the home for Karaoke Mondays. Presented by Bernt Toast Entertainment, the crooning starts at 9pm with a reverse happy hour 9am-midnight. No cover.
 Tuesday, August 29, 2023 
The Fort Worth Botanic Garden (3220 Botanic Garden Blvd, Fort Worth, 817-463-4160) says its new outdoor sculpture exhibit Florigami is a "fresh look at paper folding in the 21st century with large-scale origami-inspired metal sculptures, featuring emerging butterflies, big birds, grazing deer, and blooming flowers, all celebrating the process of plant pollination." Created by Santa Fe's Jennifer and Kevin Box, Florigami is viewable daily from 8am to 5pm thru Mon, Oct 9, and is free with your $10 garden admission at FWBT.org.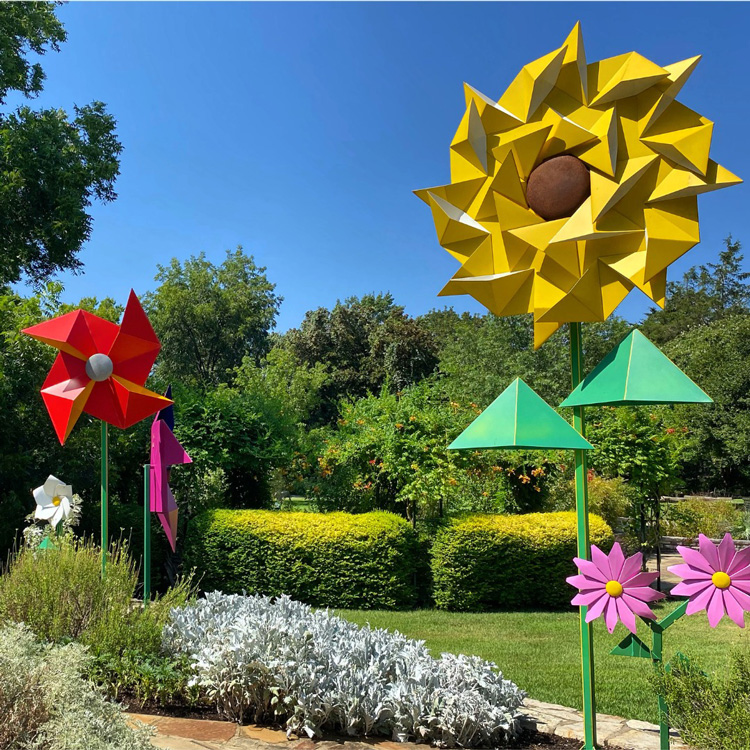 Wednesday, August 30, 2023 
PubGuys Trivia (@PubGuysTribia) encourages you to "Drink, Answer, Repeat!" at the weekly Trivia Night at Division Brewing (506 E Main St, Arlington, 682-276-1276) 7pm-9pm. The trivia is general knowledge content, and there is no cost to play. For other weekly happenings and seasonal beer offerings at Division, follow them at Facebook.com/DivisionBrewing.