Even though it will still be warm for quite some time, many consider Labor Day Weekend to be the last big hurrah of the summer. How will you celebrate? We have ideas from across North Texas for your consideration.
1.) Cantina Laredo will sling a special margarita at the locations in Addison (4546 Belt Line Rd, 972-458-0962) and Frisco (1125 Legacy Dr, Ste 102, 214-618-9860). (Plus, if you're getting out of town, find them at DFW Airport and Love Field.) Along with the USA 'Rita — the restaurant's frozen Casa 'Rita plus layers of Blue Curacao and strawberry puree — the family-sized enchilada fiesta for $65 and the fajita fiesta for $75 are available at Addison and Frisco Fri-Mon.
2.) Dead End Trading Post (10250 Western Oaks Rd, Fort Worth, 817-980-3448) offers a Labor Day Weekend Picnic Special Thu-Sun. For $12.95, build your own hot dog at the Top Shelf Hot Dog Bar, plus receive a bag of chips, one side, iced tea, and an ice cream sandwich. Along with the usual toppings of pickle relish, mustard, shredded cheese, chopped or grilled onions, and chopped jalapenos, there is also Hormel chili, queso, sauerkraut, and Mexican slaw. There is also a full barbecue menu.
3.) Fort Worth cookie-bar bakery Ditzy Bar (217-883-9623) has a unique concept. Every Saturday, limited quantities of the current monthly flavors drop at noon at DitzyBar.com. Along with the other September flavors, some limited-edition Labor Day flavors will also become available Saturday. Not unlike purveyors of barbecue, the online shop stays open until quantities sell out. Shipped via USPS Priority, orders are free for those in North Texas and usually arrive the next day.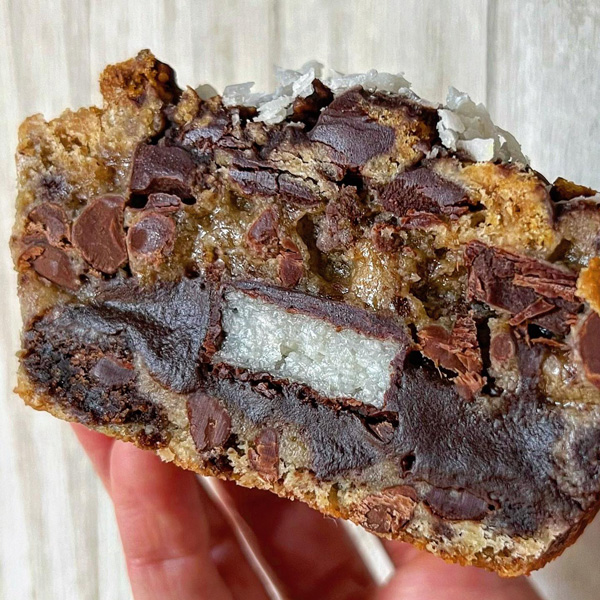 4.) Fish City Grill in Burleson (225 E Renfro, Ste 117, 682-250-4757) and Mansfield (581 W Debbie Ln, 817-225-2094), along with sister concept Half Shells in Flower Mound (2628 Long Prairie Rd, 972-899-1631), will celebrate Labor Day with a shrimp boil. All day Monday, diners can enjoy a Cajun shrimp boil for $16.99 per person and gold margaritas for $5 each.
5.) Fans of Texas retired-from-the-road-troubadour Robert Earl Keen may want to hit the road this weekend. Head to Kerrville for his Second Annual Fan Appreciation Day "because the party never ends and because REK loves you." On Monday, Keen, his band, and many of his musician friends will take to the stage at Floore's Country Store (14492 Old Bandera Rd, Helotes, 210-695-8827). It's a free concert, and due to demand, you'll need to enter for a chance to win a pair of tickets at LiveatFloores.com.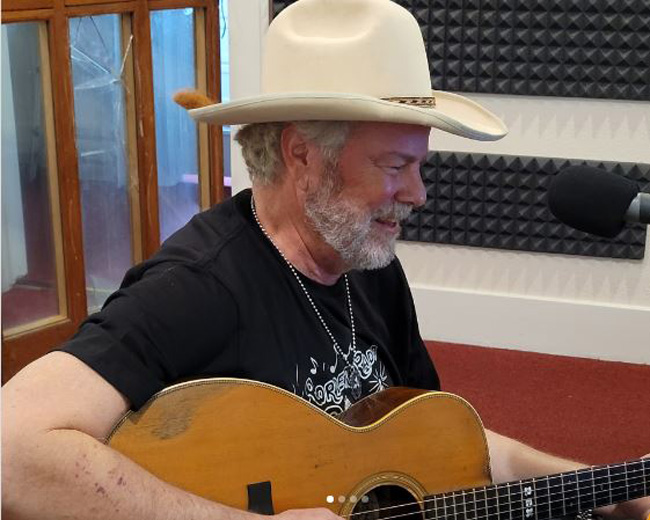 6.) The new Grand Prairie location of Loop 9 BBQ (2951 S State Hwy 161, 469-789-5182) is offering its chopped brisket sandwich for $8 and frozen margaritas for $5 all weekend long to celebrate Labor Day. Plus, the restaurant's happy-hour menu deals will be available all day Monday.
7.) Back in the day, Southfork Ranch (3700 Hogge Rd, Parker, 972-442-7800) was one of the most famous houses in America, gaining notoriety as the home of the Ewing family on the legendary Dallas television show. These days, it's a museum and event center that hosts galas, a farmers' market, and public events like the one this Sunday. Party band Emerald City will perform inside the house in the Oil Baron's Ballroom at 7pm at the Labor Day Loud & Live event. While there is no mention of eats or drinks, I'm sure plenty will be available for purchase. Doors open at 5:30pm, and tickets start at $20 on Eventbrite.com.
8.) In celebration of Labor Day, Tannahill's Tavern & Music Hall (122 E Exchange St, Ste 200, Fort Worth, Tannahills.com) will host its Gospel Brunch & Social this Sunday. The lounge opens at 11am, brunch begins at noon, and a live gospel performance begins at 12:30pm. Tickets are $49 plus 20% gratuity, excluding alcohol, on Eventbrite.com. For announcements about this Sunday's featured artist, menu selections, and more, keep an eye on Facebook.com/TannahillsMusicHall.