Thursday, August 31 
Help support former military personnel and enjoy a day on the links at the Second Annual Stars & Stripes Veteran Charity Golf Tournament at the Texas Rangers Golf Club (701 Brown Blvd, Arlington, 817-276-5941) from 7:30am to 1pm. All levels of golf skills are welcome. Participation levels start at $50 at VAREP.net/GolfTX31. This event is hosted by the DFW chapter of the Veterans Association of Real Estate Professionals (@VAREPDFWChapter).
 Friday, September 1 
The ladies of the Dallas Derby Devils are taking over Free Play Arlington (400 E South St, 817-242-8483) for the monthly Killer Queen Showdown. It's a mixed event, meaning you'll play arcade games side-by-side as teammates with your favorite skaters 7pm-10pm. After the tournament, there will be music by DJ Terminator Mike B and chances to win tickets to the next DDD home game. There is no extra cost to attend, just the usual entry fee of $11.99 per person, which covers you on all arcade games. There are 130. Nice!
 Saturday, September 2 
Lone Star Murder Mystery has a special dinner show every Saturday at Billy Bob's Texas (2520 Rodeo Plz, Fort Worth, 817-624-7117). This weekend, it's Waylaid at the Livery. Test your investigative skills and solve the mysterious murder of Horse Face Jack at this 90-minute comedy show set in 1880s Texas, a.k.a. the Wild West. Doors open at 6pm, dinner is at 7pm, and the show starts at 8pm. Tickets are $66 at BillBobsTexas.com and include your meal (salad, dinner, dessert, and a soft drink) and the show. A cash bar will be open for alcoholic beverages.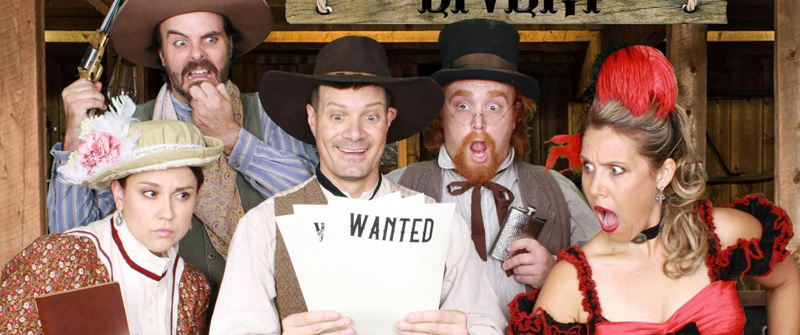 Sunday, September 3 
In celebration of the final days of its wave pool season, Epic Waters Indoor Water Park (2970 Epic Plc, Grand Prairie, 972-337-3131) hosts Epic Waves Pool Party 10am-8pm Sat-Mon. This event will feature live entertainment, activities, dance parties, and a live DJ. Tickets start at $29 at EpicWatersGP.com.
 Monday, September 4 
HopFusion Ale Works (200 E Broadway Av, Fort Worth, 682-841-1721) blasts metal music noon-11pm Mondays. Those who own the Hop's limited-edition, matte-black, brushed, stainless steel 16-oz cup can bring it in on any #MetalMonday and have it refilled all day at happy hour prices. Since this particular Monday is Labor Day, check out some other options in the Labor Day edition of our ATE DAY8 a Week column.
 Tuesday, September 5 
As my very wise former boss always said, "No vacation goes unpunished." This fact holds true for us Weekly folk and our vendors as well. Coming off the four-day weekend, our friends at the printer asked if we could help them catch up by meeting an early deadline this week. Should you want to advertise in the Wed, Sep 6, issue — and why wouldn't you?! — please get in touch with your account executive by noon today at the latest.
 Wednesday, September 6 
Known for showing 1980s music videos and being a multi-year winner in our Best Of awards, Studio 80 (500 Taylor St, Fort Worth, 817-332-4833) has added a country night. Every Wednesday, enjoy '70s, '80s, and '90s country hits. We're talking Mickey Gilley, Merle Haggard, Johnny Lee, Reba McEntire, George Strait, Conway Twitty, and the like. Drink specials include $5 Crown and down, $3 domestic longnecks, and $3 wells. Doors open at 7pm, and the party starts at 8pm.