Every year, the TCU/Cliburn Piano Institute holds a month's worth of recitals to give classical music lovers a way to get out of the heat. This year is somewhat different, though, as the educational institution and the concert series go forward with a new name: PianoTexas International Academy & Festival. The change signals the festival's newfound independence from the Van Cliburn Foundation, though the event will still take place at TCU.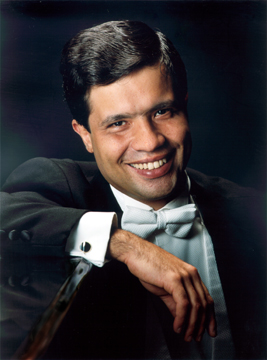 This year's series skews heavily toward the established 19th-century masters. Schumann fans will be in clover, with four different pianists playing his work and one (Jeffrey Siegel, who specializes in delivering entertaining, informative lectures on the music at his recitals) devoting an entire concert to him. In addition, José Feghali drops in some music from his homeland with Villa-Lobos' Bachianas Brasileiras No. 4, and Polish pianist Piotr Paleczny plays a selection of Chopin's work and Mussorgsky's Pictures at an Exhibition. The series ends with 1981 Cliburn finalist Christopher O'Riley playing Shostakovich preludes as well as Rachmaninov and Schumann. Sadly, his program doesn't include any of his own transcriptions of Radiohead songs, of which he has recorded two albums' worth, but perhaps one or two of them will pop up in an encore. Now that would be fitting exit music (not for a film).
PianoTexas International Academy & Festival runs Jun 2-25 at TCU, Walsh Center for the Performing Arts, 2800 S University Dr, FW. Tickets are $10-20. Call 817-257-7456.