This week of Halloween, Rose Marine Theater presents an unusual treat: Drácula. Notice that we didn't say Dracula.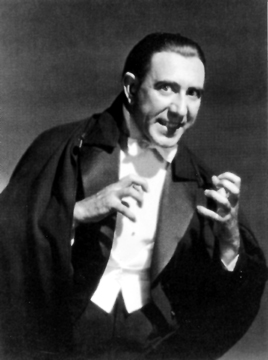 Having acquired the rights to Bram Stoker's novel, Universal Pictures wanted to maximize profits when committing the story to film in 1931. Thus, the studio shot a Spanish-language version at the same time as Tod Browning's Hollywood production starring Béla Lugosi. Each day, when Browning, Lugosi, and company finished shooting and went home for the evening, director George Melford and a cast of Mexican and South American actors would come in and film their version, using the same sets, costumes, and props, and working from the same script, translated by Baltasar Fernández Cué.
Having run in theaters during the 1930s, the film disappeared from view and was considered lost until cinema historian David J. Skal discovered a print in 1989. Since then, a fierce debate has raged over whether the Spanish version is actually better than Browning's film. The proponents of Drácula cite Melford's more fluid, more coherent direction (as opposed to Browning's staginess) and the sexier costumes, which weren't susceptible to the censorship code that the Hollywood film had to obey. On the other hand, Browning's fans cite the superior acting by Lugosi in particular — Carlos Villarías (billed here as Carlos Villar) as the count is often panned as over-the-top. You can decide for yourself when this rarity screens at the North Side venue.
Drácula screens at 7:30pm Fri at Rose Marine Theater, 1440 N Main St, FW. Admission is free. Call 214-333-2530.