For chamber music fans in general, this is a banner week, with the Chamber Music Society of Fort Worth inaugurating its new season and the Kavafian-Schub-Shifrin Trio playing at the Kimbell (see Tuesday's blurb).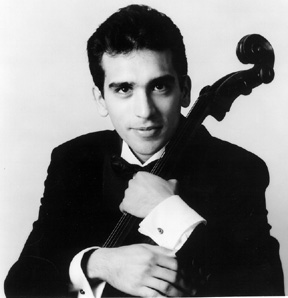 For fans of Latin chamber music, however, these are positively palmy days. A month after Osvaldo Golijov's visit, the sixth annual iteration of the TCU Latin American Music Festival begins. The festival packs a heavy dose of Astor Piazzolla, including his famous "Libertango," his ground-breaking "Buenos Aires Hora Cero," his melancholy "Oblivión," and his massive six-movement Bandoneón Concerto, written for the gigantic buttoned accordion on which the composer was a virtuoso. However, there's no shortage of more contemporary stuff by composers from all over the Latin world.
The Rapsodia Andina by the 37-year-old Portuguese-born half-French composer Esteban Benzecry receives a performance, as does Incienso by the Ecuadorean Diego Luzuriaga. The latter piece will be conducted by Miguel Harth-Bedoya, who will also accompany soprano Silvia Paola Núñez in performances of several vocal works by Peruvian composers, including Enrique Iturriaga's striking pastoral song De la lírica campesina. A portion of all tickets sold will benefit the victims of the 8.0-magnitude earthquake that struck central Peru last August, so this event will help those in need as well as giving us a chance to hear music from this corner of the world.
The TCU Latin American Music Festival runs Thu-Sat at 2800 University Dr, FW. Single concert tickets are $8, passes to all four concerts are $25. Call 817-257-7602.