A touring photo exhibit perplexes, while the 817's two major dance companies generate some ka-ching.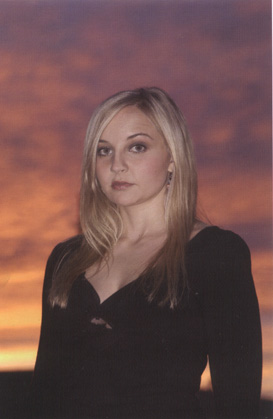 Texas Music singer-songwriters, with their been-there done-that faces, would seem the perfect models for most any portrait artist. And yet the touring color photography exhibit Texas Singer-Songwriters: An Americana Portrait is hit or miss, dazzling one minute and strangely lifeless the next. Midwestern State University art professor Gary Goldberg spent four years with a Nikon D100 digital camera taking pics of Texas musicians posed outside. Culled down to 50 photos, the exhibit is evenly split between splendid portraits and stinkers that fail to offer insight or evoke much emotion. A couple of decades ago, on commission from Fort Worth's Amon Carter Museum, legendary photographer Richard Avedon traveled the Southwest, posing people against white backdrops and producing extra-large prints to create the stark, brilliant, and mind-blowing exhibit In the American West. Goldberg's concept is similar, but he uses simple backdrops with mostly flat surfaces: brick walls, barn tin, flaked paint on dry wood, battered doors. Stephanie Urbina Jones' dark eyes and hair are framed perfectly by white flakes of chipped paint, while an ugly green door with rotted wood and a rusted knob somehow make Joe Ely stand out like the coolest guy alive.
Also effective was the placement of stringy artists (Steven Fromholz, Ray Price) wearing vertical striped clothing in front of walls with horizontal lines. Other hits are a denim-clad Billy Joe Shaver leaning against planks of lumber, the gorgeous Becca Dalrymple juxtaposed against rotting plywood that illuminates her auburn hair and eyes, and the blonde Heather Morgan wearing a black dress and silhouetted against a fiery red sky. But just as often, the pictures are uninspired, as if Goldberg said, "Hey, you – stand there against that wall and look into the camera. OK. Great. Thanks. See ya." In those instances, some of the artists are physically compelling enough to overcome the boring poses. Most of the time they aren't, making the pictures seem like something your grandma might have shot with an unfamiliar camera. (See: Goldberg's portraits of Mike McClure, Ruthie Foster, Hayes Carll, Adam Carroll, Joe Pat Hennen, Willis Alan Ramsey, Monte Warden, and a few others.) Posing Max Stalling at a sleepy intersection at dusk was a stirring choice, but the traffic light in the background looks like it's sitting on his ear, and his feet are cropped off at the ankles.
A prediction: This exhibit's impact will grow in time and probably be most appreciated in 20 or 30 years, when these musicians are much older or long dead. Texas Singer-Songwriters: An Americana Portrait will be at Austin College in Sherman from February through March 2008.  – Jeff Prince
Major Leaps Forward
While a lot of retailers were singing the blues this past Christmas, Tarrant County's two major dance companies were jumping for joy. Their respective Nutcracker performances sold outrageously well. Texas Hall on the University of Texas-Arlington campus was a mob scene the Friday before Christmas for opening night of Metropolitan Classical Ballet's Russian version of the Tchaikovsky classic. Attendance figures for all four performances, according to MCB board member Sharon Nolan, were over 20 percent higher than previous years' runs.
Texas Ballet Theater, with its lavish production, saw an increase in ticket sales of more than $350,000 over last year, with gross receipts of $1.6 million. The show ran for three weekends at Bass Performance Hall and one at Dallas' State Fair Music Hall. Understandably ecstatic at the public response, spokespersons for both companies nonetheless have pointed out that ticket sales account for a little more than half of their annual budgets. Their lifeblood is still private contributions. – Leonard Eureka
Contact Kultur at kultur@fwweekly.com.