Valentine's Day may be a creation of the retail sector to drive up sales during a slow period, but it has given rise to no shortage of entertainment options in Tarrant County this year.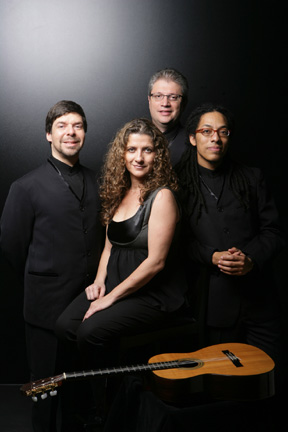 Both Hyena's Comedy Nightclubs are running special shows on Thursday, with Manchester's Steve Hirst in Arlington and New York's Ben Creed in Fort Worth. TCU's film series is showing Some Like It Hot, which will appeal to guys, whatever their predilections. Even Mansfield Women's Connection's monthly luncheon has a demonstration, from the owners of the Dance Mansfield studio, which should do a lot to liven up that affair.
Runway Theatre opens its new musical show, Dearly Beloved, on Feb. 14, depicting a gospel singing act that holds an impromptu reunion when a wedding they're attending is delayed. If your musical tastes are more classical, you can catch the Brazilian guitar quartet Quaternaglia at Fort Worth Classic Guitar Society, playing Bach and a selection of music by Brazilian composers And Symphony Arlington's program includes songs from recent Broadway musicals such as The Wedding Singer, Spamalot, and Avenue Q. We're hoping that they sing the latter show's insanely catchy number "The Internet Is for Porn." That goes out to everyone spending lovers' day alone.
Check our Calendar section for times, locations, and ticket prices for these events.