We are survivalists. Quickly and accurately, we must use our eyes and ears (and sometimes noses) to separate the people who will happily pick us up from the airport from the people who will de-pants us in public from the people who will have sex with us from the people who will eat our leftovers when we're not looking.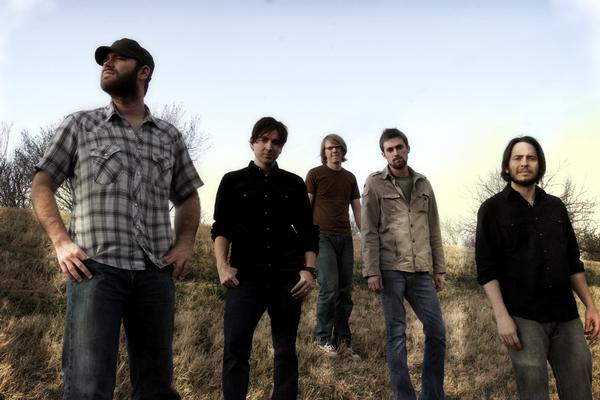 Life is too short to conduct personality tests with everyone who comes within arm's reach. We have important work to do, after all, such as go to sleep, go to the bar, eat, watch TV, sleep some more, and wonder why the people in the apartment above us always seem to be playing soccer with a bowling ball on their hardwood floors. Categorizing stuff is not as difficult as it may seem. File chili-cheese Fritos under Delicious Salty Snacks, your 34-year-old pleather recliner under Comfortable Furniture, female R&B entertainers who dance, act, and do that oh-OH-uh-uh-OH-oh crap under Triple Threats, and so on.
Occasionally, however, somebody or something will come into contact with our scattered and scattering consciousness and nullify our survival mechanisms. The foreign object will either pierce them with a stupid monkey wrench or elevate us above this mortal coil, to an idyll of immortality where no one will de-pants us in public or eat our leftovers and where everyone will happily pick us up from the airport and have sex with us.
Calhoun is a Fort Worth band that consists of five industrious young men from North Texas who scoff derisively at categorization. Go 'head. File 'em under Rock. You'll alienate lovers of honeysuckle C&W and pianistic Bollywood. Try Pop, and lovers of techno-opera and shoegazing blues will be none the wiser. The upshot: Unless you're a programming dictator at some radio station or work at a record store, you won't have to sweat the labeling process. Based on Calhoun's new album, Falter Waver Cultivate, chances are that you will be too busy luxuriating in the pleather empyrean of unending bliss and noshing on the chili-cheese lotus of freedom to detect anything but sublime musicality.
Thirtysomething frontman and lyricist Tim Locke has been playing music professionally for about 200 years. His inspirations run deep, and he has fronted bands as diverse as the Grand Street Cryers, Blue Sky Black, and Coma Rally. He also has subbed on guitar for Flickerstick and cut several solo recordings. Calhoun, though, is his primary commitment, and Falter Waver Cultivate is his third Calhoun album, his first with a band-band. Joining him here are longtime collaborator Byron Gordon on bass, guitarist and co-arranger Jordan Roberts on guitar and keyb's, and Mike Ratcliff on drums and percussion, plus numerous outside contributors. The fifth member, keyboardist Nick Groesch, came on board only recently.
A couple of years ago, the biggest deal in town might have been Calhoun's eponymous sophomore album, a jolt of Glamour Shots-pretty acoustic and electric fretwork, toe-tapping beats, and nigh-sugary pop rock performed – and somewhat signified upon – by sarcastic adult males. Falter Waver Cultivate is more studied, as if its predecessor, though brilliant, were a self-conscious last-ditch attempt at Rolling Stone magazine coverdom. But do not misunderstand: The new record is decidedly Calhoun-y. All of the band's trademark sonic motifs are in tact and have been marshaled in the service of a killer indie-rockery heretofore unseen in these here parts: precisely sloppy, skippy-trippy percussion juxtaposed with traditional, sometimes angry, and sometimes mercurial bashing; twinkling, rippling guitars; clean and bright yet bombastic riffs; and Locke's signature singing – and writing – voice.
Through his lyrics, Locke has always betrayed a perverse fascination with wastelands, both of the land and the mind. There are the "fiery bridges" and a "fucked-up gray twilight of a life" and death. Lots and lots of death. "I'm just here for the funeral, the sex, and the cake," he intones on "Funeral for the Living," a pretty apt deDELETEion of a song motored by a quiet lazy-day march. The shadow of Death's scythe backdrops "Apocalypse (A Love Story)," a dynamic, melancholy pop epic compiled of seemingly disparate movements that, as a result, scans like a thick book of short stories. "You look so lovely today inside our cave as the sunlight hits your face in a prehistoric way," he sings. "Our babies got gas masks on / As the atomic snow falls gently on the lawn, gently on the lawn." You've probably never heard a sci-fi indie-rock song as lovely and haunting.
Locke also addresses most of his compositions to "you," pop-music's metaphoric other who always demands our full attention and respect. On "Breathe," he or she is an archetypical young hipster, and Locke — from his enviable perch both in front of and on the stage — knows their kind, perhaps all too well. In a light, hurried cadence, Locke sings, "The ratty little wheels on the rock machine are turning into squares, they're ripping up the ceiling / Do you stare at your shoes? / Do you scream out in pain? / Either way you go, I know your secrets."
On "Hunting," "you" is definitely a "he" and is definitely (maybe?) the reflection in Locke's mirror. "I put my faith in rock and roll and good times / Go on and laugh at the joke, boy," he conspiratorily whispers, his voice wispy yet dark and pregnant with bad news. "It's a life built on two wretched lies." Locke has a golden set of pipes, partly smoky, partly bluesy, and always crystal clear. And, like the best actors, he has exquisite timing. Even when he's a mosquito's leg off the beat, he's always on time, as if his words were merely forming in the vapor trails of moving drumsticks and guitar picks. As willing as he is to kick back and recite lyrics, he's just as eager to put them in his mouth and either spit them in your face or breathe them down the back of your neck. The "Defector" in the title is the singer, and he's bidding adieu to "you." "This boat's gonna need another rat, 'cause this one has learned to swim / Don't you try and follow him."
To seal the threat in the first part of the strophe, Locke uses a confrontational tone, and when he celebrates his newfound power ("this [rat] has learned to swim"), he sends his voice skyward, like a dreamer enraptured by his own future. Good stuff. Locke is a talented singer and also a skilled arranger of vocalismo. "Funeral For the Living" ends with masculine-sounding choir, swaying back and forth over a sea-shanty-ish series of whoa-ah-oh-whoa's. In strategically placed parts of "Apocalypse," a choir of what sounds like small children adds encouraging shouts of "Yeah."
Along with co-producers Roberts and Stuart Sikes (The White Stripes, Cat Power, Hot Hot Heat), Locke also gets points for leading his bandmates across the chasm of recording (mostly) live and depositing them safely on the other side. Amazing, considering all of the seemingly unrelated ingredients that went into the record: the blues riffage and sexy brass on the torch "Silent Jagged Years"; the bubbling, sitar-sounding guitar tones on "Double Minded"; the church organ, choppy violin lines, and cacophony on "Welcome Mat," probably Locke's quirkiest tune. "I don't know how I got this far," he sings. "But I'll take it 'cause it feels like a win."
The snappiest track is the first one, "Breathe," a simple, bright number driven by a skipping beat, the kind that goes clap, clap-clap … clap, clap-clap … clap, clap-clap. The song, like most of the Falter Waver Cultivate, is a punchy dreamworld of dramatic spaces and perfectly balanced colors. Everything feels spontaneous but is never anything less than totally under control. You're always in good hands. Calhoun: Neither friend nor foe. File under Indie-Rock Brilliance.