In November 2003, when the Cliburn Foundation and the Modern Art Museum were just starting their new series expressly devoted to contemporary music, the programmers set aside one concert for songs by three young composers bringing fresh voices and serious intentions to the Broadway stage.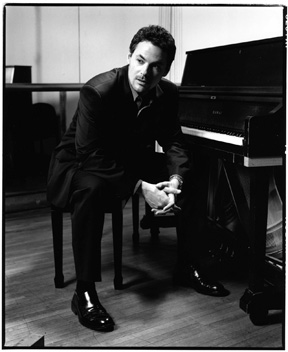 One of those composers was Adam Guettel (pronounced get-el), the grandson of Richard Rodgers but who writes songs in a very different vein from his legendary forebear. Since that frosty autumn afternoon, Guettel has written the Tony Award-winning The Light in the Piazza and propelled himself beyond intriguing-newcomer status to creative force. Though The Light in the Piazza had its flaws – its simplistic portrait of mental retardation was perfectly skewered by the satirical show Forbidden Broadway – it also showed that Guettel possesses a talent for soaring melody and cerebral lyrics like the theater hasn't seen since Stephen Sondheim. (If you're wondering, Sondheim's a big fan of Guettel.)
Now Guettel visits the Modern Art Museum in person to perform his own songs, and if you've heard his supple tenor voice on his album Myths and Hymns, you know he's as capable of interpreting his own material as any Broadway singer. He'll have help, anyway, in the form of pianist Adam Ben-David and singers Elias Hendricks and Angela Turner Wilson. They'll be essaying songs from his stage works. Maybe they'll favor us with some stuff from his planned musical version of The Princess Bride, which fell through for legal reasons. Even if they don't, there'll be enough vocal treasures here for a memorable evening.
Adam Guettel appears at 7:30pm Tue at Modern Art Museum of Fort Worth, 3200 Darnell St, FW. Tickets are $10-25. Call 817-738-9215.