WED ? 15
What options do you have if you want stand-up comedy in the middle of the week? A nationally known comic whom you'd have to pay megabucks to see? Instead, try the Fourth Wall Comedy Night at Dan's Silverleaf, hosted by Jaret Reddick of Bowling for Soup. The event is at 9pm at 103 Industrial Dr, Denton. Cover charge is $5. Call 940-320-2000.


THU ▪ 16
Has oil production peaked for all time? Will cars become a thing of the past, dooming suburban living to extinction? What is the future of city planning? Those questions will be raised by Greg Greene's documentary Escape From Suburbia, which screens this evening as part of 1919 Hemphill's Conscientious Projector series. The movie starts at 7pm at 1919 Hemphill St, FW. Admission is free, though donations are accepted. Call 817-920-9665.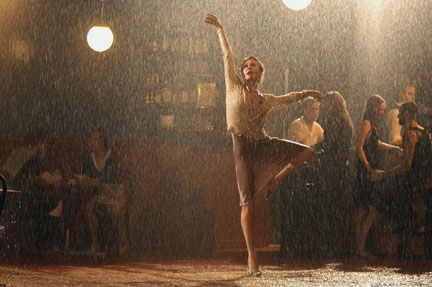 FRI ▪ 17
In addition to its new exhibit, the Modern Art Museum is also home to Contemporary Dance/Fort Worth's Modern Dance Festival for the next three weekends. Guest companies from California and Georgia as well as Texas will be performing, and this weekend dancer/choreographer Jeff Slayton will be discussing his work with Merce Cunningham and Viola Farber, as well as signing his new biography of the latter. The festival runs Jul 17-Aug 2 at 3200 Darnell St, FW. Admission is free. Call 817-922-0944.
SAT ▪ 18
The Barnes & Noble on University is usually a venue for book signings and not dance performances, but it'll host one anyway when Texas Dance Theatre stops by. The newly created modern dance troupe is trying to establish itself by winning over fans, so they'll be performing some staples of their repertoire. The performance is at 10am at 1612 S University Dr, FW. Admission is free. Call 817-676-1514.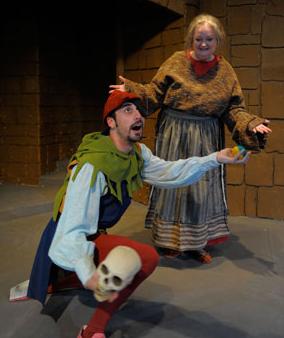 SUN ▪ 19
Usually when you think of French farce you think of swinging bedroom doors and scantily clad maids, but Michael Hollinger had something different in mind with Incorruptible. His play is set in 13th-century France, where a local monastery tries to get back its worshippers and their donations after the bones of the local saint stop working miracles. Circle Theatre's production runs Jul 16-Aug 15 at 230 W 4th St, FW. Tickets are $10-30. Call 817-877-3040.
MON ▪ 20
With the Rangers locked in mortal struggle with the Angels for control of the AL West, it's interesting that they start this week by hosting the Boston Red Sox, a team that's similarly grappling for control of its division. With both teams desperately needing wins and eager to scrap, this should be a compelling three games. The series runs Jul 20-22 at Rangers Ballpark in Arlington, 1200 Ballpark Way, Arlington. Tickets are $3-134. Call 817-273-5100.
TUE ▪ 21
The unique culture and language of the Gullah people on the South Carolina and Georgia coast has long fascinated outsiders. The Fort Worth Museum of Science and History's exhibit Tales from the Land of Gullah, on display at the National Cowgirl Museum, provides a window into this engrossing native American community. The exhibit runs thru Sep 7 at 1720 Gendy St, FW. Admission is $7-8. Call 817-255-9300.