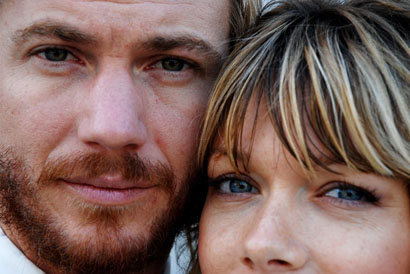 THU ? 27
The Lone Star Film Festival continues its monthly series of screenings of best-received films from last November. Tonight the fest is showing A Quiet Little Marriage, a serious marital drama involving many actors from the sitcom It's Always Sunny in Philadelphia. Here's a chance to see them play something heavier. The screening is at 7pm at the Modern Art Museum of Fort Worth, 3200 Darnell St, FW. Tickets are $6.50-8.50. Call 817-738-9215.


FRI ▪ 28
There aren't many standup comics we'd want to see in a bikini, even for comedic purposes. Yet April Macie doesn't mind posing for swimsuit pictures (or telling raunchy sexy jokes), and we don't mind looking at them. The red-headed native of Easton, Pa. takes the stage at Hyena's in Fort Worth this weekend. Her performances run Fri-Sat at 605 Houston St, FW. Admission is $10-15 plus two purchases. Call 817-877-5233.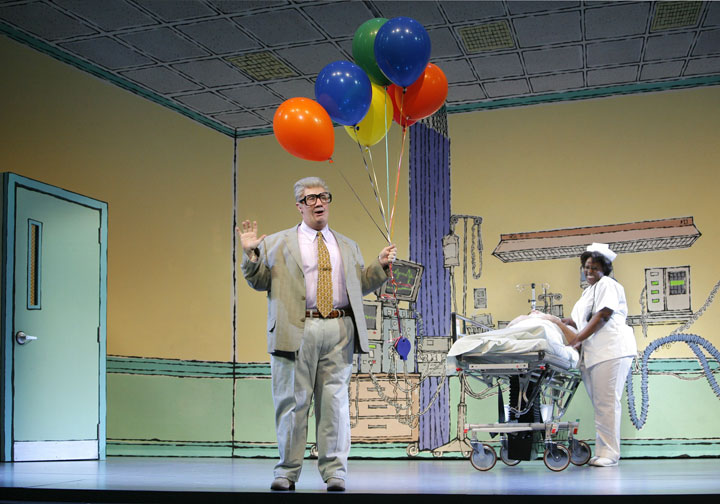 SAT ▪ 29
Like we said in the Friday blurb, there aren't many standup comics we'd want to see in a bikini, so we hope Martin Short leaves his thong at home when he performs at Casa Mañana's annual Laugh With a Legend fund-raiser. The black-tie event includes cocktails, dinner, and an auction before Short comes on. It all starts at 6pm at 3101 W Lancaster Av, FW. Tickets are $100. Call 817-332-2272.
SUN ▪ 30
It's early in the semester for college theater, but UNT is putting on Intensive Care, a dramatic adaptation of Lee Smith's celebrated short story about a man who finds himself again while his new wife is dying. The show is only on for a single weekend; better catch it now. It runs Fri-Sun at Studio Theatre, Welch & Chestnut sts, Denton. Admission is free. Call 940-565-2428.
MON ▪ 31
Looking for prospective students for the fall term, Culinary School of Fort Worth is holding an open house today to show off their new program in gastronomy and kitchen management. It should be interesting for anyone looking to learn more about the intersection between food and other disciplines in life. The event is at 6pm at 6100 Camp Bowie Blvd, FW. Admission is free. Call 817-737-8427.
TUE ▪ 1
There's still time to catch the Meadows Museum exhibit Diego Rivera: The Cubist Portraits, 1913-17. The show focuses on the Mexican muralist's lesser-known paintings from his sojourn in Paris, where he absorbed the ideas floating around in European art that helped to develop his own style. The show runs thru Sep 20 at 5900 Bishop Blvd, Dallas. Admission is $8. Call 214-768-2516.