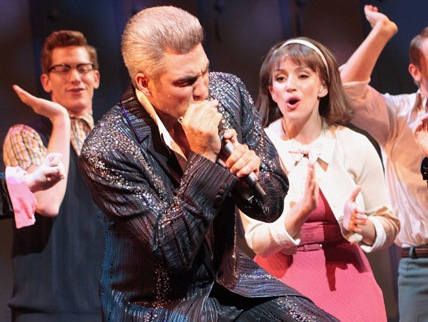 WED ? 2
Taylor Hicks drops into Casa Mañana's production of Grease to sing "Beauty School Dropout." We think Clay Aiken would be a better fit for the song both vocally and as a stage presence, but it's still nice to have the American Idol winner in town to give a distinguishing touch to a stage show that has had no shortage of productions. The musical runs thru Sun at Bass Performance Hall, 555 Commerce St, FW. Tickets are $30-85. Call 817-332-2272.


THU ▪ 3
You wouldn't associate Nicolas Cage with the Conscientious Projector series at 1919 Hemphill, but the Southside venue is indeed showing Valley Girl this evening, the 1983 comedy that first put him on the map. The film is part of a punk rock-themed movie night, which also includes the 2006 documentary American Hardcore, a history of the punk scene. The films start at 7pm at 1919 Hemphill St, FW. Admission is free.
Call 817-920-9665.
FRI ▪ 4
Hip Pocket Theatre's Cowtown Puppetry Festival runs for three weeks, but the show that kicks off the event is only for this weekend. The curiously punctuated Crude Relic. Spent Pasture. is a piece created by Chris Green, Erin Orr, and Lake Simons, and its performances are followed by screenings of short films involving puppets. The show runs Fri-Sun at 1950 Silver Creek Dr, FW. Tickets are $10-15. Call 817-246-9775.
SAT ▪ 5
We'd rather spend the Labor Day weekend relaxing, but if you're wired differently, you might want to check out the Lone Star Beatdown going on at Will Rogers Memorial Center. The amateur cage fighting event is part of the Combative Sports Expo going on all weekend for devotees of boxing, martial arts, and MMA. The fists and feet will start swinging at 8pm at Amon Carter Exhibit Hall, 3401 W Lancaster Av, FW. Tickets are $25-30. Call 713-702-5043.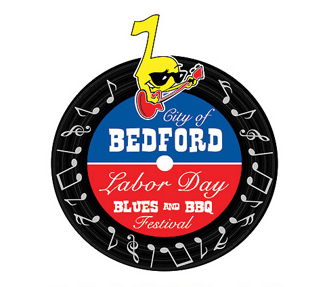 SUN ▪ 6
There's a number of end-of-summer events going on this weekend, including Latin Fest in downtown Fort Worth. The best bet, however, looks to be the Blues and BBQ Festival out in Bedford. The event features free BBQ, musical performances from the likes of Buddy Guy, an arts and crafts show, and even a Guitar Hero tournament. The festival runs Sat-Sun at 1625 Hospital Pkwy, Bedford. Tickets are $5-50. Call 817-952-2100.
MON ▪ 7
While we're waiting for the Cowboys to open the season at their new stadium, we're also anticipating the new season of high school football, something that the venue is giving us a taste of this Labor Day. The Kirk Herbstreit Varsity Football Series offers a slate of four games involving teams from both Texas and elsewhere to whet our appetites. The games run 10:30am-10:30pm at Cowboys Stadium, 1 Legends Way, Arlington. Tickets are $10-15. Call 214-373-8000.
TUE ▪ 8
Wayne White began his art career as a production designer for Pee-Wee's Playhouse. Wonder if that inspired the title of his monograph Maybe Now I'll Get the Respect I So Richly Deserve, a look back at 30 years' worth of his text paintings. The L.A.-based White lectures on his work to start the fall season's Tuesday Evenings at the Modern series. The lecture is at 7pm at Modern Art Museum of Fort Worth, 3200 Darnell St, FW. Admission is free. Call 817-738-9215.