Before Dave Matthews and John Mayer, there was Billy Joel, a singer-songwriter who had the technical chops to satisfy progressive tastes and the ability to write the kind of simple, effective, no-nonsense lyrics that made mainstream listeners go apey.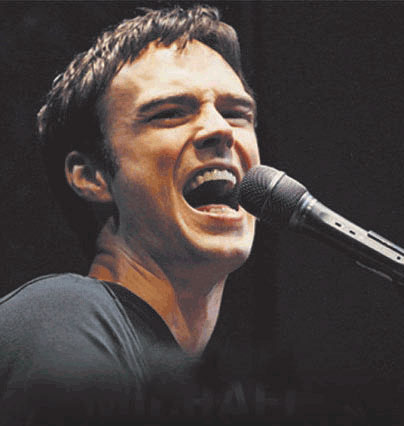 But like Matthews and Mayer, Joel could be incredibly annoying, almost insufferable. There's that one silly part in "Big Shot," one of his 1978 hits, when Joel adopts what sounds like an Italian mobster's accent and sings, "No, no, no, no, you had to be a beeg shot / Deen't cha?" There's also his trademark song and first official release, "The Piano Man." A swaying, barreling number about, well, an awesome piano man — Joel's feigned modesty has never been exactly endearing, either — the song features a la-de-da bridge that yuppies haven't stopped singing along to since the song's release in 1973. Not that an artist has to have street cred to be worth a damn, but Joel's upper-middle-class music is as innocuous as white bread and as piercing as the chunky heel of a Steve Madden platform sole.
You can't deny ex-Mr. Christie Brinkley's knack for melody, however, and his ability to spin timeless, listener-friendly yarns is what led to Movin' Out, a Twyla Tharp musical based on Joel songs that opened on Broadway in 2002. The star, Michael Cavanaugh, will be in town this weekend to channel the Piano Man from 52nd Street and will be accompanied by the Fort Worth Symphony Orchestra. However you want to look at Billy Joel's music, though, it's still rock 'n' roll to us.
Fort Worth Symphony Orchestra The Music of Billy Joel w/Michael Cavanaugh. Fri-Sun. Bass Performance Hall, 555 Commerce St, FW. Tickets are $26-78. Call 817-665-6000.