Fort Worth is in for a rare treat this Thursday evening. We don't get too many genius-level TV show creators around these parts – when was the last time J.J. Abrams, David Chase, David Simon, or Joss Whedon visited here? So it's worth taking special note of Casa Mañana's evening with Matthew Weiner, the creator of Mad Men.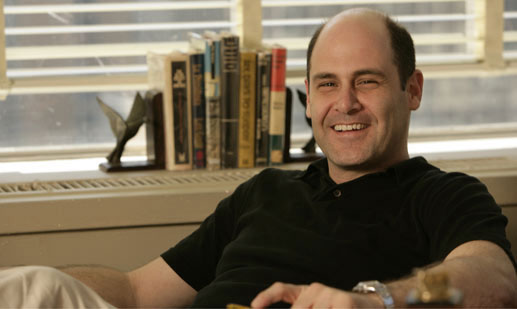 The standard criticism of Mad Men is that it's all glossy surface and early 1960s fetishism, and that's more or less true during the show's infrequent subpar stretches. However, the acting on the program is never less than superb, the writing is downright breathtaking at its best, and its portrait of tormented ad man Don Draper (not to mention its coldly observant glances at questions of race, gender, and sexuality) effectively shreds the warm glow of nostalgia around prosperous post-World War II America. Mad Men's themes are alienation and despair, but the mood never gets too heavy thanks to the show's fantastically light-footed workplace comedy.
Weiner will discuss the origins of the show, the development of these characters through its three seasons to date, the future of the program, and where he finds packages for cocoa and laundry detergent from the 1960s. The very existence of Mad Men is something of a miracle, and hearing its creator detail the specific vision that brought it into the world should be enlightening.
Matthew Weiner appears at 7:30pm Thu at Casa Mañana Theatre, 3101 W Lancaster Av, FW. Tickets are $35-85. Call 817-332-2272.