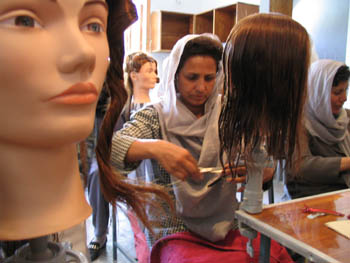 WED ? 27
UNT's Fem Flicks series starts up again for the spring with Liz Mermin's 2004 documentary The Beauty Academy of Kabul. The film tells the story of six American women (three of them of Afghan descent) who traveled to Afghanistan to teach students the basics of Western hair and makeup. If there's one place where cosmetology could be revolutionary, surely this is it. The film screens at 5:30pm at UNT Chilton Hall, Av C & Chestnut St, Denton. Admission is free. Call 940-565-2098.
THU ▪ 28
A massive hit when it debuted on Broadway in 2005, the musical version of The Color Purple comes to Fort Worth from Dallas this week as part of a lengthy national tour. While the show adapted from Alice Walker's novel earned mixed reviews for its frenetic pacing and uneven songwriting, it has touched a chord with African-American audiences who've been traditionally underserved by Broadway. The show runs thru Sun at Bass Performance Hall, 555 Commerce St, FW. Tickets are $30-85. Call 817-332-2272.
FRI ▪ 29
Sometime Oscar ceremony gag-writer Bruce Vilanch isn't just a supporting actor in Q Cinema's offering this month, Oy Vey! My Son Is Gay! Vilanch will also make a personal appearance at a cocktail reception prior to the screening, so loyal Q fans can meet this gay comedy icon up close. The film screens at 6:30pm at Rose Marine Theater, 1440 N Main St, FW. Tickets are $35. Call 817-820-0079.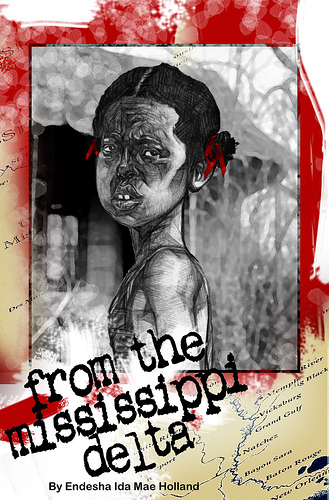 SAT ▪ 30
The late Endesha Ida Mae Holland lived an extraordinary life, working as a child prostitute in the late 1950s to support her family until she found her calling as a civil rights activist in Mississippi, eventually picking up her education until she became a professor of American studies at SUNY-Buffalo. She told her own story in dramatic form in From the Mississippi Delta, which starts previews this week at Jubilee Theatre. The show runs Jan 29-Feb 28 at 506 Main St, FW. Tickets are $10-25. Call 817-338-4411.
SUN ▪ 31
Maafa is the term fast gaining currency to describe the diaspora of African peoples all over the world occasioned by the slave trade. The Dock Bookshop's second annual commemoration of this carries an added weight this year with a tribute to the earthquake victims in Haiti. The event, which includes a performance by Irungu & The African Drummers, is 3-5pm at 6637 Meadowbrook Dr, FW. Admission is free. Call 817-457-5700.
MON ▪ 1
Your best bet is the heavy metal music show at 1919 Hemphill. Fort Worth's own Raging Boner (insert your own joke here) will join Pennsylvania outfit STS, Delaware/Maryland group Full of Hell, and Salt Lake City's Reviver in an evening of hardcore punk at 7pm at, of course, 1919 Hemphill St, FW. Admission is $6. Call 817-920-9665.
TUE ▪ 2
Old-school Democrats might want to check in at TCU this afternoon, where the 2010 Jim Wright Symposium will feature a guest speech from former presidential candidate George McGovern. Seating is limited, though, so you'd better RSVP before heading over there. The event is at noon at Brown-Lupton Student Union Ballroom, 2820 Stadium Dr, FW. Call 817-257-7395.