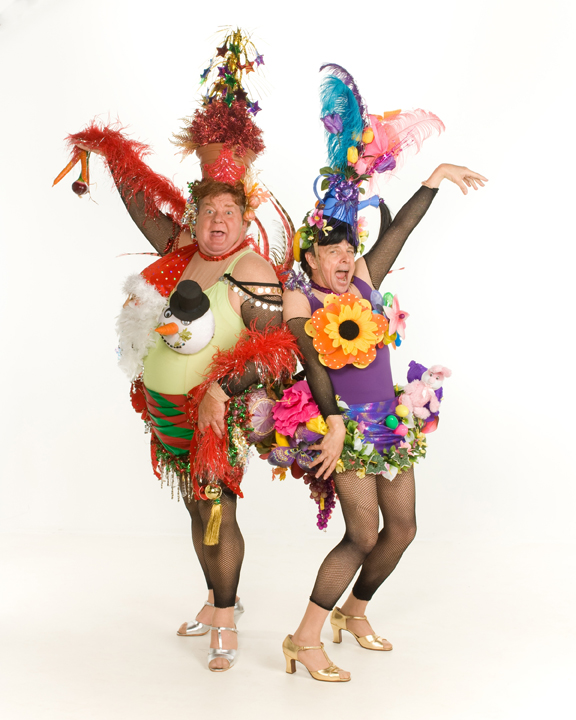 WED ? 10
Joe Sears and Jaston Williams launched their tour of Tuna Does Vegas in March 2008, and already it's making its third stop in Fort Worth. This time, though, Tuna City will meet Sin City at Casa Mañana Theatre instead of Bass Hall. The show runs thru Sun at 3101 W Lancaster Av, FW. Tickets are $63. Call 817-332-2272.


THU▪ 11
Violists tend to be the butt of jokes in the classical music world, so leave it to violist-turned-playwright Michael Hollinger to make a viola player the center of the action in his play Opus. This seething drama about a string quartet forced to employ a young woman to replace their recently departed violist won terrific reviews two years ago when it opened on Broadway. Now it comes to Circle Theatre. The play runs Feb 11-Mar 18 at 230 W 4th St, FW. Tickets are $10-30. Call817-877-3040.
FRI ▪ 12
The same weekend that LeBron James and Kobe Bryant square off at the NBA All-Star Game (see: Sunday blurb), one of basketball's racial pioneers is in Fort Worth promoting his autobiography. Earl Lloyd, the first African-American player in NBA history, will sign copies of his autobiography at the Dock Bookshop. He'll appear at 6:30pm at 6637 Meadowbrook Dr, FW. Admission is free. Call 817-457-5700.
SAT ▪ 13
Much Ado About Nothing occupies a middle ground among Shakespeare's comedies, never reaching the heights of As You Like It or Twelfth Night but having more heft and substance than his early stuff like The Two Gentlemen of Verona. Stolen Shakespeare Guild puts on this play that set the template for comedies about bickering lovers. The show runs Feb 12-21 at Fort Worth Community Arts Center, 1300 Gendy St, FW. Tickets are $6-15. Call 214-789-8032.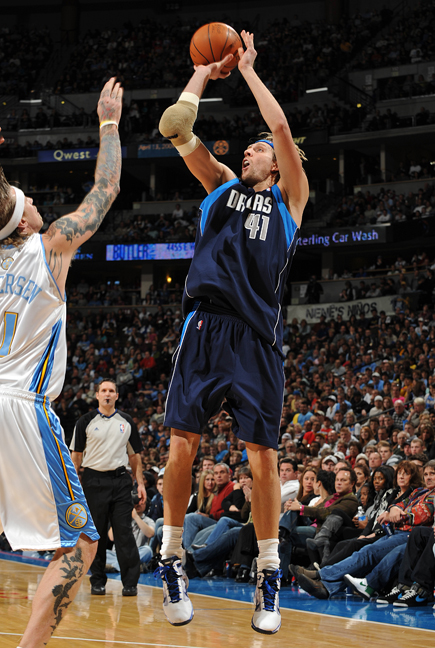 SUN ▪ 14
The NBA All-Star Game's ancillary events — including comedy shows, a music concert, and the NBA skills competition — will take place in Dallas, but the actual game will be here at Cowboys Stadium. Dirk Nowitzki won't start, but expect him to get lots of playing time nonetheless, with his old buddy Steve Nash dishing off assists to him. The game tips off at 7pm at 1 Legends Way, Arlington. Tickets are $25-500. Call 214-373-8000.
MON ▪ 15
Trailblazing astronaut Sally Ride is now a physics professor at the University of California-San Diego who's devoted much of her energy to creating school programs to get girls interested in science. She'll be at UTA to talk about her work, and we're sure she'll have something to say about the new federal budget's funds for NASA. She'll appear at 8pm at Texas Hall, 701 W Nedderman Dr, Arlington. Admission is free. Call 817-272-2761.
TUE ▪ 16
For years, the Modern has greeted its visitors with the giant 1986 silkscreen self-portrait by Andy Warhol. Now museumgoers can see other works from his creatively fruitful last years in Andy Warhol: The Last Decade. The show includes Warhol's abstract works, his collaborations with Jean-Michel Basquiat, and Last Supper cycle. The show runs Feb 14-May 16 at 3200 Darnell St, FW. Admission is $4-10. Call 817-738-9215.