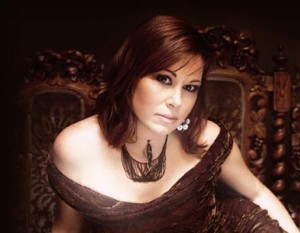 WED ? 28
A native of Aledo, Ill., Suzy Bogguss has gradually made herself over in this decade from country singer to a musician more influenced by jazz, swing, and samba. She played McDavid Studio previously to a sold-out hall, so if you missed her the first time, you can catch her again this evening. She takes the McDavid stage at 8pm at 301 E 5th St, FW. Tickets are $35. Call 817-212-4280.
THU ▪ 29
UNT's faculty dance concert is called Closer to the Earth and Sky. The four works on display take their musical inspiration from a wide variety of sources, from the Finnish composer Kaija Saariaho to Vortexas' Jesse Coulter to the Australian a cappella group Café of the Gate of Salvation. The show runs Thu-Sun at UNT University Theatre, 1155 Union Cir, Denton. Tickets are $7.50-10. Call 940-565-2428.
FRI ▪ 30
A theater troupe in Tucson recently passed out scratch-and-sniff cards to audience members for its production of The Great American Trailer Park Musical, so the theatergoers could experience the relevant smells at the right times in this show that's pretty much what the title says. Will Circle Theatre be as innovative in its staging? Tune in. The show runs Apr 29-May 29 at 230 W 4th St, FW. Tickets are $25-35. Call 817-877-3040.
SAT ▪ 1
Multimedia is the name of the game when Other Arts takes the stage at Fort Worth Community Arts Center this weekend. The production company will do two shows featuring completely different material that incorporates spoken word, theater, visual art, and electronic delay processing. The shows are 8:30pm Fri-Sat at 1300 Gendy St, FW. Tickets are $10-15. Call 817-774-5071.
SUN ▪ 2
Cometh the month, cometh the Mayfest. A new feature this year is GameTruck, an interactive experience that lets up to 16 gamers play video games at once. So even if your kid (wink, wink) is glued to his game console, Mayfest can at least get him out of the house to satisfy his video game fix. The festival runs Thu-Sun at Trinity Park, W 7th St & Trinity Park Blvd, FW. Tickets are $5-8. Call 817-332-1055.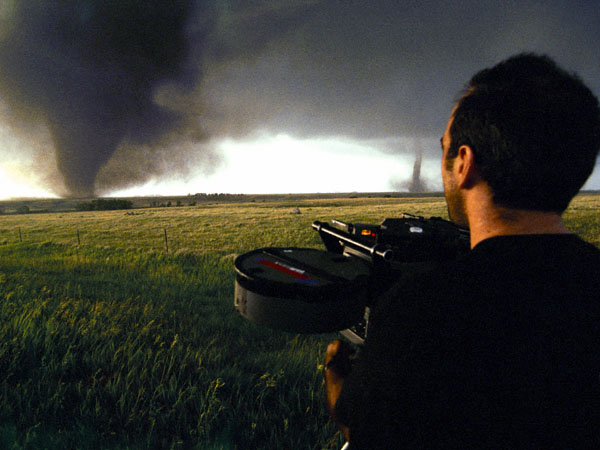 MON ▪ 3
If disaster porn is your thing, Forces of Nature continues showing at the IMAX theater at Fort Worth Museum of Science and History. If disaster porn is your thing and you feel guilty about it, you can rest in the knowledge that 50 cents of your ticket price will be given to the American Red Cross for the Haiti earthquake relief efforts. The film runs thru May 31 at 1500 Montgomery St, FW. Tickets are $7. Call 817-255-9300.
TUE ▪ 4
Dallas transplant Norah Jones may never be a hard-edged rocker, but she's progressed from cabaret artist to mellow singer-songwriter in recent years. She'll be back to her old stomping grounds tonight, with Denton singer-songwriter Sarah Jaffe opening. The show starts at 8pm at Music Hall at Fair Park, 909 1st Av, Dallas. Tickets are $48-58. Call 800-745-3000.