WED ? 9
TV nostalgists should head to Bass Hall this week to watch Melissa Gilbert star in the stage musical version of Little House on the Prairie, this time playing Ma Wilder instead of little Laura. The show, which features music by noted film composer Rachel Portman, ran last month in Dallas. The play runs thru Sun at 555 Commerce St, FW. Tickets are $30-75. Call 817-332-2272.


THU ▪ 10
It's getting so hot outside that being pulled on a surfboard behind a motorboat is starting to sound like a good idea. If you agree, head to the Texas MasterCraft boat dealership, for the MasterCraft Pro Wakeboard Tour. There, riders will perform tricks for you while you enjoy food and see the latest in the sport's gear. The event runs Thu-Sat at 2161 NE Loop 820, FW. Admission is $5-10.
Call 407-628-4802.
FRI ▪ 11
Early 1990s flashback alert! The Spin Doctors will be on hand to play at Beastro, the Fort Worth Zoo's annual fund-raising gala. You can listen to "Little Miss Can't Be Wrong" and "Two Princes" while you're contributing to a worthy cause, meeting some of the friendlier animals, and chowing down on food donated by local restaurants. The event is at 7:30pm at 1989 Colonial Pkwy, FW. Tickets are $75-85. Call 817-759-7373.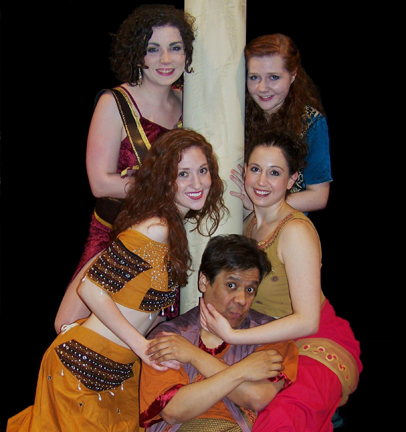 SAT ▪ 12
The Stolen Shakespeare Guild was originally scheduled to put on the Shakespeare-inspired The Boys From Syracuse, but the cost of obtaining performance rights means that they'll be staging A Funny Thing Happened on the Way to the Forum, a show that doesn't take its cue from the Bard but shares Syracuse's ancient Roman setting and wacky hijinks. The show runs Jun 11-20 at Sanders Theatre, 1300 Gendy St, FW. Tickets are $15-16. Call 866-811-4111.
SUN ▪ 13
A fine film version of William Nicholson's play Shadowlands came out in 1993, but if you'd rather see this story about the love between children's author C.S. Lewis and American poet Joy Davidman live on stage, you should head over to New World United Methodist Church. The show will be directed by local theater stalwart Beth Bontley and runs Jun 11-19 at 2201 N Davis St, Arlington. Tickets are $10-14. Call 817-460-4212.
MON ▪ 14
We're not sure how circus clowns inspire kids to read more, but the ones from Ringling Bros. Barnum & Bailey Circus are going to give it a try. They'll be making appearances at various Fort Worth Public Library branches to encourage kids to participate in the summer reading program. The clowns appear Mon-Tue at various locations; check Calendar for times and addresses. Admission is free. Call 817-871-7701.
TUE ▪ 15
Piano Texas gets under way this week with Lilya Zilberstein playing rarities by Taneyev and Chopin (including his seldom-played First Piano Sonata) on Saturday. The Fort Worth Symphony Orchestra joins in on Sunday to perform concerto movements with amateur pianists, and then today concert pianists Kim Dae-jin and Robert McDonald join string players from TCU's faculty to perform some favorite piano quintets. Tonight's performance is at 7:30pm at PepsiCo Recital Hall, 2800 S University Dr, FW. Tickets are $12.50-25. Call 817-257-7602.