With July 4 falling on a Saturday this year, Independence Day celebrations are going on all weekend. As usual, the Concerts in the Garden series ends this weekend with Miguel Harth-Bedoya conducting the Fort Worth Symphony Orchestra in patriotic favorites.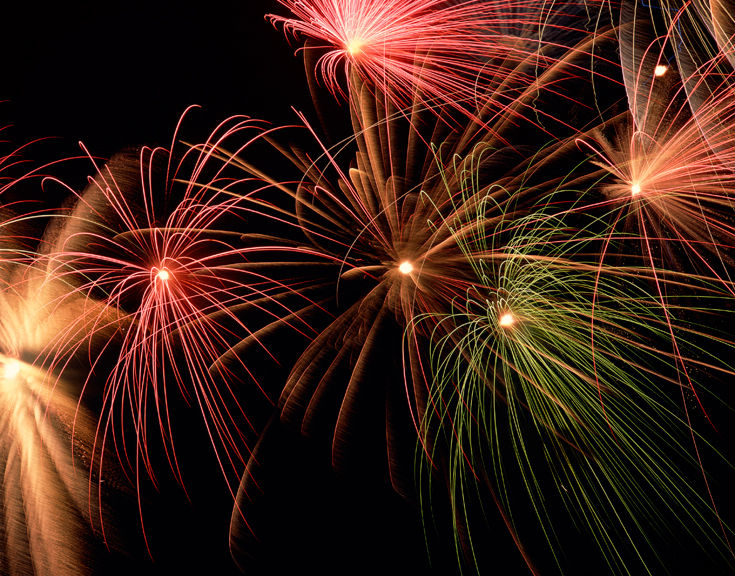 There will be fireworks there and also at the Fort Worth's Fourth celebration on the Trinity River behind LaGrave Field. That second event also features a battle of the bands, jet ski shows, and a hill slide. Elsewhere, Grapevine is holding a fireworks extravaganza at Lake Grapevine on Sunday night, while Haltom City and North Richland Hills are putting on a joint fireworks show Saturday — we won't use the official name of the event because some gas drilling company plastered their name all over it.
That same drilling company also has its name on the fireworks launch area at Light Up Arlington, but that Saturday event also has a petting zoo, live music, and food to enjoy in an eight-square-block area of downtown Arlington. There's even more to take in at Granbury's 4th of July celebration, which goes on all weekend with a parade, car show, rodeo, decorated bike contest, big-band swing dancing, author signing, and more. The best thing about this is, you can take in more than one of these.
The Fourth of July celebrations will go on in various locations; check Calendar for times, prices, and phone numbers.