The Stolen Shakespeare Guild puts on its Condensed Shakespeare Festival for the next two weekends, and what an evening of theater it promises to be. This year's festival, billed as the "Toga Party Edition," has all kinds of comedy and tragedy with a classical theme.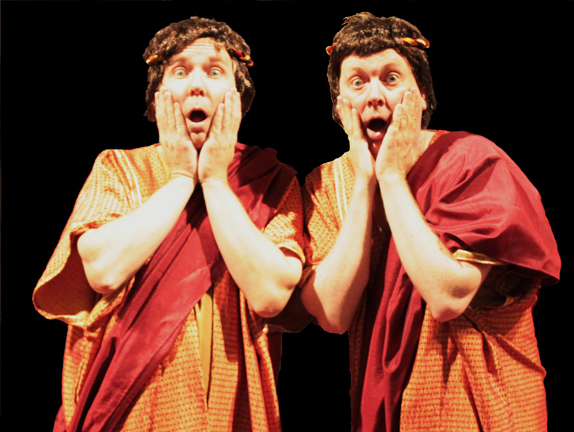 Shakespeare's The Comedy of Errors kicks things off. This early farce by the Bard is taken from a stage work by Plautus, written some time in the 2nd century B.C. The story about two sets of identical twins separated at birth who wind up in the same city and are mistaken for each other is the cue for lots of comic chaos.
The tone couldn't be much more different for Sophocles' Antigone, a tragedy about a woman who disobeys the law to give her brother a proper burial after his death fighting for the losing side in a civil war. The tyrannical ruler makes a martyr out of her for this act, but his actions only rebound onto himself.
The festival concludes with Medea, not the ferocious Euripides tragedy but rather a comedy sketch co-authored by Christopher Durang and Wendy Wasserstein. They pour all sorts of outsiders into the proceedings (including Lady Teazle from Richard Sheridan's The School for Scandal) and bring down an angel named Deus Ex Machina to cheer everybody up. The festival as a whole looks to do that too.
The Condensed Shakespeare Festival runs Aug 13-22 at Fort Worth Community Arts Center, 1300 Gendy St, FW. Tickets are $15-16. Call 866-811-4111.