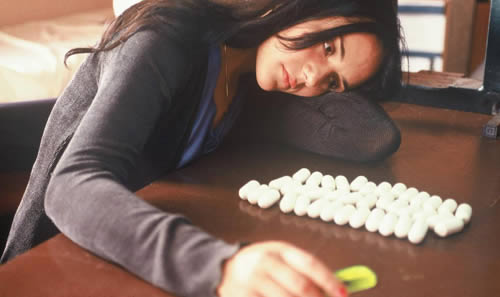 WED ? 8
With the school year in session, KinoMonda comes back to TCU. This week's selection is Maria Full of Grace, a steely thriller that follows a girl's journey from Colombia to New York City as a cocaine mule. The film screens at 6:30pm at Sid Richardson Bldg, 2955 S University Dr, FW. Admission is free. Call 817-257-7292.
THU ▪ 9
With Gallery Night looming over the weekend, today is a good day to catch up with Eclectic Visions: Through the Eyes of Texas Artists. The mixed-bag show at Arlington Museum of Art remains up through the end of the month. The exhibit runs thru Sep 30 at 201 W Main St, Arlington. Admission is free. Call 817-275-4600.
FRI ▪ 10
Pantagleize Theatre Co. now has a new home (in a prime-location building that has been severely underutilized), and they can't wait to show it to you. Their grand opening gala includes a dinner, a tour of the new facility, and performances previewing the troupe's upcoming season. The event is at 6:30pm at Fort Worth Public Market, 1400 Henderson St, FW. Tickets are $35. Call 817-472-0032.
SAT ▪ 11
Cometh September, cometh Gallery Night once again. This year's event features lots of group shows with a catch-as-catch-can aesthetic, though the landscapes at William Campbell and the abstracts at ArtSpace 111 provide a theme if you're looking for one. Stay tuned to the Weekly for more coverage of the various exhibits. The celebration runs 10am-9pm. Check Calendar for locations and show dates.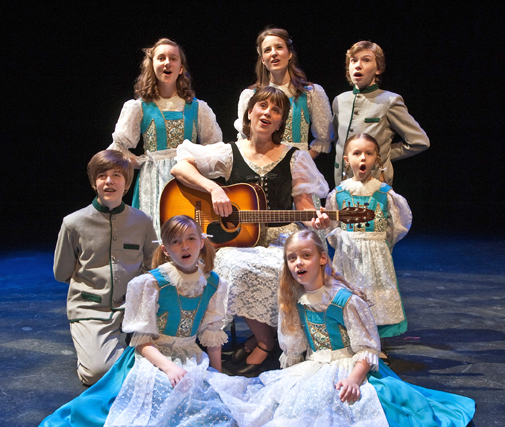 SUN ▪ 12
The same day that First Christian Church Chancel Choir performs songs from four of Rodgers and Hammerstein's most popular musicals, The Sound of Music is running at Casa Mañana Theatre. Fortunately, the play has multiple performances, so Rodgers and Hammerstein fans don't have to miss a note. The play runs Sep 11-19 at 3101 W Lancaster Av, FW. Tickets are $40-65. Call 817-332-2272.
MON ▪ 13
Night & Day has never been a fan of the overwrought and preachy dramas of Jon Robin Baitz, but other folks don't share that view. His Three Hotels is about a married couple of former idealists who now owe their livelihood to a food conglomerate responsible for thousands of Third World deaths. The play is being given a staged reading by Amphibian Productions. The reading is at 7pm at Modern Art Museum of Fort Worth, 3200 Darnell St, FW. Tickets are $5-15. Call 817-923-3012.
TUE ▪ 14
Haochen Zhang returns to the site of his summer 2009 triumph, when he won a gold medal at the Van Cliburn Competition. He'll be playing all four of Chopin's impassioned Ballades, the six entries in Brahms' reflective Op. 118 Klavierstücke (translation: "piano pieces"), and Alberto Ginastera's First Piano Sonata. It'll be interesting to hear him play away from the pressure-packed competition format. The concert is at 7:30pm at Bass Performance Hall, 555 Commerce St, FW. Tickets are $15-90. Call 800-462-7979.