WED ? 15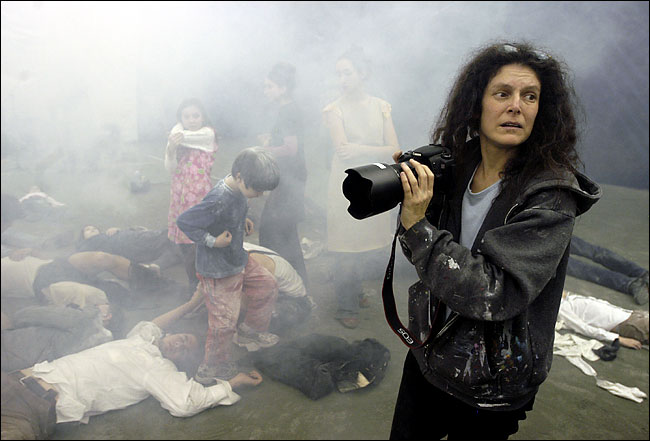 Technology and art will be the topics when Eve Sussman speaks at SMU. Sussman, whose works include 89 seconds at Alcàzar will lecture about multimedia art and her upcoming work, whiteonwhite: algorithmicthriller, which incorporates hundreds of hours of film, sound, and music clips. The lecture will be held at SMU's Bob Smith Auditorium, 5900 Bishop Blvd, Dallas. Admission is free. Call 217-768-2489.
THU ▪ 16
Many people take it for granted that photography is an art. But it wasn't always so. It's through the work of greats like Ansel Adams that photography came to be viewed as a credible means of fine artistic expression. The Amon Carter Museum hosts a gallery talk about Adams' Western photography and its influence on the art world. The lecture is 6-7pm at the Amon Carter Museum, 3501 Camp Bowie Blvd, FW. No reservations are required. Call 817-738-1933.
FRI ▪ 17
You've got a chance this weekend to catch up on the thriller films that are sweeping the globe before the gratuitous American remakes hit. Showing this weekend at the Modern Art Museum of Fort Worth is The Girl Who Played with Fire, the second in the "Millennium" series based on Stieg Larsson's novels that started with The Girl with the Dragon Tattoo. First-rate thrills and memorable characters are guaranteed. The film screens Fri at 6 and 8:15, Sat at 5, Sun at 2 and 4:15 at 3200 Darnell St, FW. Tickets are $6.50-$8.50. Call 817-738-9215.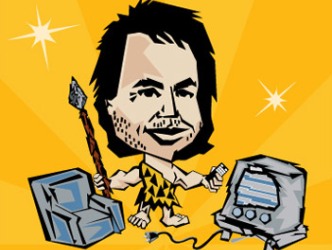 SAT ▪ 18
The hit comedy Defending the Caveman returns to the 817 Friday and tonight at Arlington Improv. Rob Becker's play about the complicated relationships between men and women has been around the world twice and holds the record as the longest running one-man show. This blend of stand-up comedy, group therapy, and lecture has kept audiences in stitches for almost 20 years. Shows are at 8pm and 10pm at 309 Curtis Mathes Way, Ste 147, Arlington. Tickets are $25. Call 817-635-5555.
SUN ▪ 19
As the weather cools, Bass Performance Hall is about to heat up. Hot! Hot! Hot! A Night at the Copa welcomes Grammy-winner Victor Vanacore (arranger for Ray Charles and Barry Manilow, among others) and an array of amazing dancers, who'll perform sultry moves from the rhumba to the samba, everything powered by the Fort Worth Symphony Orchestra. Shows are Friday and Saturday at 8pm and today at 2pm at 525 Commerce St, FW. Tickets are $27-79. Call 817-212-4280.
MON ▪ 20
Juliet George's recent entry in the Images of America series, Fort Worth's Arlington Heights, is a collection of images from family photos, newspapers, and museums detailing the history of the Westside neighborhood — including the Dorothy Lane Courts, the charming apartment complex that still holds secrets from Prohibition and beyond and whose history George described in a Fort Worth Weekly cover story in July ("The Pearl of Dorothy Lane"). She will be signing copies beginning at 6:30pm at Arlington Heights United Methodist Church, 4200 Camp Bowie Blvd, FW. Call 817-737-3161.
TUE ▪ 21
Amy Tan's lecture is a huge coup for TCU. Tan, whose novels include The Joy Luck Club and The Hundred Secret Senses, is the featured speaker for the Fogelson Honors Forum. The talk begins at 7:30pm in Ed Landreth Auditorium, 2800 S University Dr, FW. Call 817-257-3993.