Last winter's snowstorm is a distant memory for most of us, with so many months of brutal summer having come in between. Not so, however, for the folks at Rahr & Sons Brewery, where they've just finished fixing what the storm damaged. The unexpected inches of snow caved in Rahr's roof in February, but Fritz Rahr and family didn't let rooflessness stop them. Production resumed, even expanding to an all-time high; tastings continued at nearby watering holes; and as of last week, the Near Southside facility is completely up and running again, with twice-weekly beer tastings and brewery tours, which are pretty happening gatherings for beer lovers.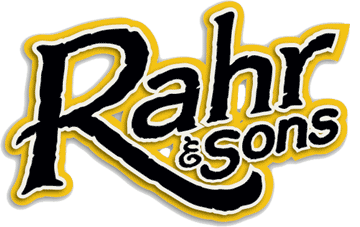 Rahr is inviting visitors into its spotless facility on Saturdays from 1 to 3 p.m. and on Wednesdays from 5 to 7 p.m. Though the first post-storm tour was only two Wednesdays ago, the word has been spreading rapidly. By a few minutes after 5 last Wednesday, Rahr was full of nearly 200 happy folks wandering around the open-air facility or sitting on one of the several long picnic benches.
Unfortunately, my friend and I arrived shortly after the special stout tasting. During these events, the master brewers experiment with hops and barley and share their one-of-a-kind results. According to Ed, who volunteers to pour beer because he wants to see the local brewery succeed, the stout experiment was an unqualified success.
I believe him because all of Rahr's brews are tasty. My favorite, Rahr Red, wasn't available on tap last Wednesday, but no matter. With my three beer tickets (included with souvenir glass for the $7 entry fee), I tried the Blind Salamander Pale Ale and the Stormcloud India Pale Ale. The latter, my friend Pam said, was "floral." Not sure what that means exactly, but it was pretty darn flavorful.
Fritz, whom I remember meeting years ago when he came into The Cellar on West Berry Street to try to sell his beer, led the tour on this particular afternoon. Most folks skipped the actual tour (or had done it before) in favor of mellow happy hour conversations, but at least 30 people listened to Fritz explain that all brewers really do is make food for yeast. Although I was in the back and couldn't hear all the details, most of the other attendees were paying so much attention that they would take a sip from their beers only when Fritz paused to take a sip of his.
While what I did hear was interesting, I don't usually listen to technical explanations while I have a delicious beer in my hands. I followed Pam to the loading dock, where smokers like her congregate. We dangled our legs off a ledge adjacent to the portable toilets and were soon joined by a couple originally from Houston but now living in Fort Worth. They explained how they discovered Rahr at a Central Market Burgers and Bock event and were impressed enough to hunt down the brewery. They also said living in Fort Worth was way better than having to deal with Houston. Duh.
Many of the docksiders were transplants to the Fort. Jay from Michigan explained how, although the Stormcloud was a good beer, he wasn't a big fan of IPAs. I liked mine, but it was a little thick for multiple consumptions. Perhaps next time I'll order the Blonde, which is the lightest of Rahr's creations.
After the snow disaster, I'm just happy that Fritz and family are back in business. A Chadra Mezza crew was at the event, selling pizza and stromboli. The brewery's gift shop was selling shirts with the slogan "Rahr Shall Rise Again." And the brewery did, clearly, thanks in part to hard work by Tony "The Former Plumber" Drewry, who is now a full-time Rahr employee. He wasn't there on Wednesday pouring beer from the fancy bar that he helped build. Tony, who also picks a six string in Fish Fry Bingo, was in Austin doing Rahr promotions, which probably beats plumbing.
Good for Tony, but I was happy to be in a Fort Worth brewing house last Wednesday. The Rahr facility is open-air because of the entrance and loading dock, but the powerful fans set up all around made the temperature pleasant inside. Everyone, including the volunteers and employees pouring beer, seemed downright happy to be there. Any legitimate city like the Fort needs a quality microbrewery, and thank goodness Fritz and his wife Erin have stepped up to the plate. They contribute more than just beer to the community too. Rahr's Oktoberfest 5K run, taking place this Saturday, will benefit Habitat for Humanity. The people at Rahr understand the importance of having a roof over your head. Participants get free beer and food. Others can join the afterparty for seven bucks. Quite a bargain for any Wednesday or Saturday, actually. –– Caroline Collier
Contact Last Call at lastcall@fwweekly.com.