A heavy dose of feminist theory is what you'll be getting at Gallery 414's current show.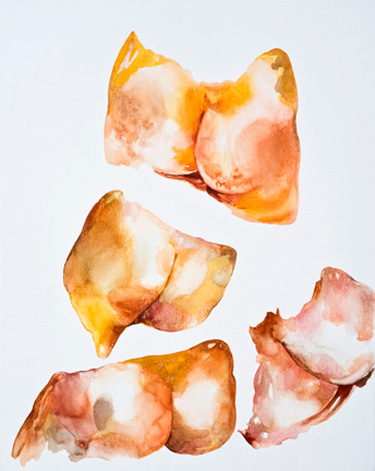 Rosemary Meza-DesPlas' watercolors and drawings (plus one wall installation) comment on the female body and the ways in which it's perceived by our culture.
Fat Bottomed Girls and Hip Boobsters, thru Nov 21. Gallery 414, 414 Templeton Dr, FW. 817-336-6595.