If you haven't been to see a show at The Grotto yet, you should do your best to change that situation.
Seriously, The Grotto is becoming one of my favorite venues in town. Under owner Cody Admire's direction, the little-lounge-that-could has turned into one of the coolest clubs in town. Last Friday, I went to watch the Cityview/Quaker City Nighthawks show. The bar was packed, the sound was good, and I got good and hammered.
My first experience with The Grotto was a few years ago, when it was owned by a different guy named Cody and actually called the Blue Grotto. At the time, it didn't really have much in the way of live music, but it served sandwiches, and the sandwiches were good. My old band, Darth Vato, played there a few times. It was kind of a drag because we had to lug our own PA, and the racket painfully reverberated off the concrete floors.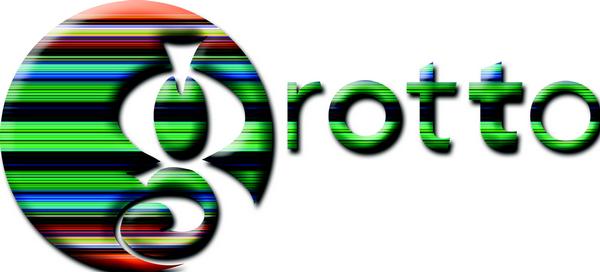 Nowadays, however, The Grotto is a lot more legit. For starters, bands no longer have to bring their own sound system; the current rig installed in the bar is pretty solid, and the regular soundguy (known to me as Gary, The Grotto Soundguy) knows what he's doing. With an actual stage and some sound dampening, it's as much fun to play there as it is to listen.
What I find most interesting, however, is how The Grotto has developed its own little scene. In a lot of ways, the bar reminds me of The Moon ca. 2005 –– there were three or four bands that regularly played an interesting-looking dive, and between the bands and their friends, there was usually a pretty cool party happening. The Grotto has its regulars and regular bands, and a lot of these people are largely in their early 20s; the resulting vibe is friendly, free-wheeling, and optimistic, the way an up-and-coming club should be.
In addition to the sound and the vibe, I like that The Grotto has two separate bars and a patio. I noticed on Friday that there were two separate crowds at the show. As the main bar was too crowded, I snuck around to the other bar to order a Bud and a shot of Jack. On that side of The Grotto there's a lounge, a pool table room, and a foosball room. I can say with some accuracy that most of the folks on the gaming side of the building weren't too interested in live music, least of all this big, bald, goateed fat guy who was crowing about beating this chick at foosball. Crowing isn't the right word — the dude was actually thundering, his ham-sized fists pounding the wood table and probably making the little plastic soccer players shudder. If you discover that The Grotto's foosball rods are all bent, blame that guy.
Anyway, The Grotto's calendar is pretty diverse. During the week there's usually a jam or a solo performance going on, and Thursdays belong to DJ The Whole F'n Show, spinning hip-hop and reggae. If you like dub, then go check it out. The only other time you might hear King Tubby in a bar at Fort Worth is at a Pablo and the Hemphill 7 gig. — Steve Steward
Keep Your Eye on The Where House
Even though it's been open nearly a year, The Where House on Hemphill has been host to some killer shows. Owner Casey Smith doesn't do any real advertising blasts, but the parties that have gone on there have been pretty packed nonetheless.
Of course, Smith has always wanted it to be more than just a BYOB secret music venue, and on Sat., Dec. 4, it will become just that. An art collective calling itself Piranha Bear is hosting a show there, featuring some new Fort Worth talent and a song swap with ex-Oso Closo frontman Adrian Hulet and singer-pianist Amber Elkins. More details to come. –– S.S.
Contact Last Call at lastcall@fwweekly.com.