WED ? 8
Just as the William Campbell's exhibit of Dalton Maroney's art ends (see Gallery), another exhibit of his work begins at Arlington Museum of Art. Flow: Dalton Maroney 1982-2011 features wood sculptures and works on paper by the UT professor who's heavily influenced by his summers fly-fishing in Colorado. The show runs thru Jul 31 at 201 W Main St, Arlington. Admission is free. Call 817-275-4600.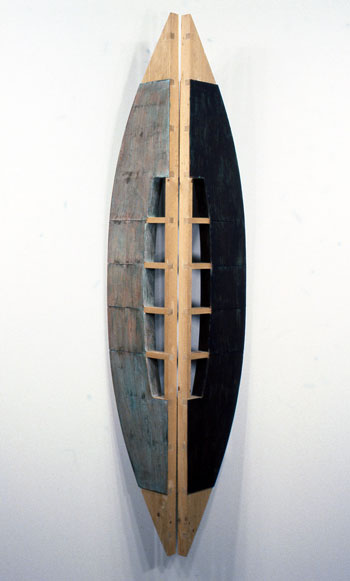 THU ▪ 9
It's not often that the Dalai Lama participates in the same project as Willie Nelson and John Mellencamp, but all three of them are interviewed in Happiness Is, Andrew Shapter's documentary about what we do to pursue happiness. The film screens as part of Texas Independent Film Network at 7pm at Modern Art Museum of Fort Worth, 3200 Darnell St, FW. Tickets are $8-10. Call 817-738-9215.
FRI ▪ 10
Texas Motor Speedway is in action again. The glamour event is Saturday's Firestone Twin 275s, with Indy 500 champ Dario Franchitti competing against a field with a record four female drivers. Still, don't overlook tonight's WinStar World Casino 400 NASCAR truck race, with two-time champ Todd Bodine defending his crown. The green flag waves at 8pm at 3545 Lone Star Cir, FW. Tickets are $19-60. Call 817-215-8500.
SAT ▪ 11
The World's Largest Water Balloon Fight was supposed to be held last month but was postponed due to inclement weather. Now we get to write about it. The event is to raise funds for Cook Children's Hospital and to make the Guinness Book of Records. The fun starts at 8am at Tarrant County College Northeast Campus, 828 W Harwood Rd, Hurst. Tickets are $10-12. Call 817-268-2491.
SUN ▪ 12
The Stolen Shakespeare Guild is putting on the first regional production of Double Falsehood, based on an episode from Don Quixote and also Cardenio, a play probably collaborated on by Shakespeare and his contemporary John Fletcher. The show runs Jun 10-26 at Fort Worth Community Arts Theater, 1300 Gendy St, FW. Tickets are $15-16. Call 866-811-4111.
MON ▪ 13
The Fort Worth Cats are struggling right now, fighting with El Paso to stay out of the South division cellar, but they'll feel a lot better about themselves if they can scratch out a couple of wins against the Grand Prairie AirHogs, particularly as the local rivals are flying high in first place. The series runs Jun 13-15 at LaGrave Field, 301 NE 6th St, FW. Tickets are $5-16. Call 817-226-2287.
TUE ▪ 14
Tolkien geeks don't have to wait for the film version of The Hobbit to hit their local movie theater. Over the next three Tuesdays, Fathom Events will broadcast all of the installments of Peter Jackson's The Lord of the Rings trilogy. These films will be introduced by the director and include additional footage. Brush up on your Elvish. The first film screens at 7pm at various theaters; check Calendar for locations. Tickets are $10.50-12.50. Call 818-761-6100.