WED ? 27
Having starred in the 1980 workplace comedy 9 to 5 and written the movie's famous title song, Dolly Parton wrote a batch of entirely new songs to help turn the film into a Broadway musical, which premiered in 2009 to mixed reviews. Now Fort Worth theatergoers can see 9 to 5: The Musical at Bass Hall this week. The show runs thru Sun at 555 Commerce St, FW. Tickets are $33-78. Call 817-212-4280.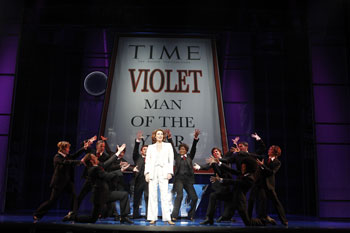 THU ▪ 28
Opera fans who are bummed about the Metropolitan Opera's movie-theater encore series ending can still get their fix at Live From Jerusalem: An Evening With the Israel Philharmonic. Zubin Mehta accompanies Renée Fleming and Joseph Calleja in a program heavy with Italian arias, plus a few French bonbons thrown in. The broadcast is at 7pm at various theaters; check Calendar for locations. Tickets are $18-20.
FRI ▪ 29
While there's still a residual buzz left over from the Women's World Cup, the finals of a different women's sport comes to North Texas in the 2011 Women's Football Alliance Championship. The weekend-long event includes two games (including the championship) plus a combine, poker tournament, owners' meeting, and awards ceremony. The event runs Fri-Sun at Pennington Field, 1501 Central Dr, Bedford. Tickets are $15-20. Call 559-492-9326.
SAT ▪ 30
This evening marks the last of three performances of the 2011 Fort Worth Guitar Guild Music Festival. Thursday's recital is eminently worthwhile, with music by Leo Brouwer, Richard Rodney Bennett, and Antonio Carlos Jobim. However, tonight's concert features Jason Vieaux playing music by Bach, Britten, Albéniz, and Pat Metheny. The music is at 8pm Thu & Sat at Modern Art Museum of Fort Worth, 3200 Darnell St, FW. Tickets are $25. Call 817-721-8500.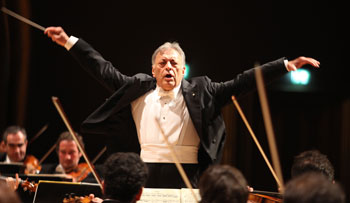 SUN ▪ 31
Before the theaters in Dallas have played it, Fort Worth moviegoers can get a look at The Robber, a German film based on a true story of a champion marathon runner who turned to robbing banks for the thrills. This sparse film is directed by Benjamin Heisenberg, the grandson of the famous physicist. The film plays Fri-Sun at the Modern Art Museum of Fort Worth, 3200 Darnell St, FW. Tickets are $6.50-8.50. Call 817-738-9215.
MON ▪ 1
If you're going through Harry Potter withdrawal now that the movies are over, you can check out Harry Potter's World: Renaissance Science, Medicine, and Magic. This exhibit at UNT Library contains historical artifacts and books about alchemy, astrology, and herbalism. It was just such arcana that influenced J.K. Rowling's creation of the Harry Potter universe. The exhibit runs thru Sep 2 at 1506 Highland St, Denton. Admission is free. Call 940-565-2486.
TUE ▪ 2
With the last NASA space shuttle mission fresh in our memories, the informal PUBlic Knowledge lecture series rolls on with Look Out for Those Space Rocks, as Noble Planetarium director and assistant director Linda Krouse and Don Garland talk about meteorites and other objects flying through space that might possibly hit Earth. The talk is at 7pm at Magnolia Motor Lounge, 3005 Morton St, FW. Admission is free. Call 817-255-9300.