As the summer winds down, you don't have to take your movie-watching children to see the latest Spy Kids installment. Instead, you can spend the middle of the week taking them to the Modern Art Museum of Fort Worth, where The Modern Kids — Summer Flicks Series is playing on Wednesday and Thursday.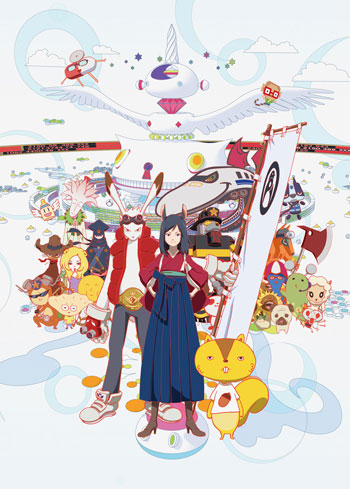 The series includes two Maurice Sendak adaptations, including an animated take on Where the Wild Things Are that might be useful to compare with the 2009 Spike Jonze film. For the literarily inclined, Margarita is based on a poem by Rubén Darío, while Wake Up Alice is an animated. retelling of Alice in Wonderland with characters made entirely out of rubber bands. The German film Lebensader discovers the hidden world on a leaf, while the Australian film Possum Magic takes a culinary tour of its native country. The chief attraction is the Japanese animated feature that ends the series, Mamoru Hosoda's Summer Wars, a whimsical and well-received entry about an 11th-grade math wizard who has to a) pose as the fiancé of the girl he's always had a crush on, for the benefit of her family, and b) prevent the video-game world over which he presides as a moderator from becoming real and taking over the Earth. See if Robert Rodriguez' film can top that.
The Modern Kids — Summer Flicks Series runs Wed-Thu at Modern Art Museum of Fort Worth, 3200 Darnell St, FW. Admission is free. Call 817-738-9215.