WED?21
Opening tonight at 7:30pm is Vigil, a black comedy about a self-obsessed bachelor forced into caring for an allegedly dying aunt whom he hasn't seen since childhood.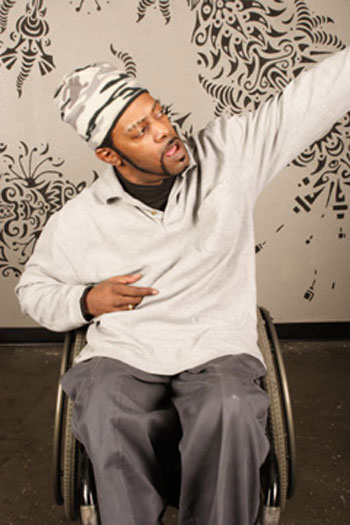 However, he quickly comes to realize that she's not quite dead yet, and along with her health, a relationship develops. Produced by Amphibian Stage Productions, the play runs thru Oct 2 at Sanders Theater, in the Fort Worth Community Arts Center, 1300 Gendy St, FW. Tickets are $15-25. Call 817-923-3012.
THU▪22
The Endeavor Cinema Group, a local nonprofit organization devoted to film, is hosting its monthly mixer tonight at 7pm at Studios 121, 6125 Airport Fwy, Haltom City. The goal is for filmmakers, cineastes, critics, and community members to network. The $5-per-person admission cost includes two drink tickets. Call 817-470-0286.
FRI▪23
This evening marks the first day of the three-day DFW Literary SoulFEST, now in its third year. Author presentations, DJ music, live performances, and more will take place at The Dock Bookshop, 6637 Meadowbrook Dr, FW. There'll also be a parade out front, at 10am on Saturday. Kicking things off tonight will be Lyrical Fireworks, a performance featuring celebrated Fort Worth poet Anthony Douglas at 7pm. Admission is free. Call 817-457-5700.
SAT▪24
Not only is admission to all of the museums in the Cultural District free today as part of the annual Day in the District, but parking in the lots at Farrington Field and nearby UNT Health Science Center will also be free. In addition to some impressive exhibits –– be sure to catch the Modern's Diebenkorn show –– the day will also include performances by Fort Worth Opera, Texas Ballet Theater, Texas Boys Choir, Ballet Frontier, and Fort Worth Classical Guitar Society, among many others. See Calendar for details.
SUN▪25
Celebrating local food, culinary education, and general philanthropic works, Farm & Fork is hosting Think Globally, Eat Locally, featuring chef stations, live music, and award-winning wines at 5pm at Lightcatcher Winery, 6925 Confederate Rd, FW. The $35-per-person admission includes food and a glass of wine or soft drink. Call 817-237-2626.
---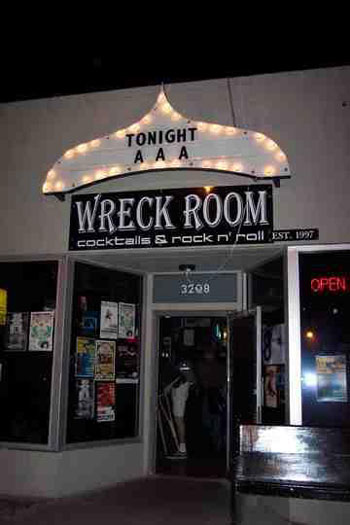 MON▪26
Back in the day, Daniel Katsük had a free, weekly Monday-night residency at The Wreck Room that always packed the hipster-lovin' masses. Well, he's back but at a new venue: The Grotto in the Cultural District. The music gets going at 9-ish at 517 University Dr, FW. No cover. Call 817-877-9947.
TUE▪27
TCU's theatre department has already jumped into the new season, partnering with Circle Theatre to present The Fantasticks (thru Oct 22) on the venerated company's stage downtown. For the thespianic Frogs' first on-campus show of the 2011 season, they're tackling Volleygirls, a drama by Rob Ackerman about a high-school girls' volleyball team. The show opens tonight at 7:30pm at Hays Theatre, 2800 S University Dr, FW. Tickets are $10. Call 817-257-8080.