It's hard to believe that in more than 40 years of creating and staging ballets in Houston and Fort Worth, Texas Ballet Theater artistic director Ben Stevenson has never staged his own version of Giselle. He did oversee the Royal Ballet's production, with Peter Wright's choreography, during his quarter-century of leading the Houston Ballet but never his own.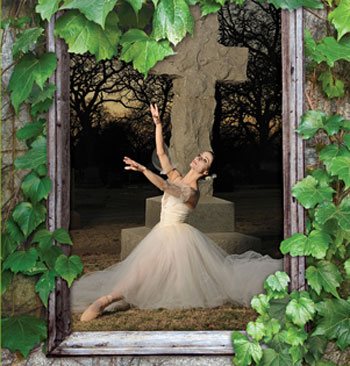 TBT is correcting that omission with a new, season-opening production of Giselle this weekend in Bass Performance Hall, using scenery and costumes from American Ballet Theater and Stevenson's own take on the popular ballet. The basic 1841 choreography, used again in Marius Petipa's late-19th-century revivals for the Marinsky Ballet in Saint Petersburg, will be preserved this time as well. Stevenson's influence will be seen mostly in the ballet's more dramatic passages, particularly the first-act mad scene, which finds Giselle going off the deep end after learning that her boyfriend is engaged to someone else. TBT's brilliant principal dancer Leticia Oliveira will tackle the title role Friday and again on Saturday afternoon. She danced Giselle in Houston before joining TBT, "but this is different," she said recently. "Ben has added some ideas to the mad scene and other places that I never thought about that are really exciting."
Known here for his effortless portrayals of the handsome prince in fairy-tale ballets, Lucas Priolo will debut as her suitor Albrecht. "This is a real challenge, a complex dramatic role as well as a dance showpiece," he said. "The nice thing is you don't have to pretend that you're not wasted after the dance solos in the second act when [evil spirits] try to dance Albrecht to death. You just lie there and pant and sweat, and it's all part of the scene."
Carolyn Judson and Carl Coomer will dance the lead roles Saturday night and Sunday afternoon. –– Leonard Eureka
Giselle will be performed Fri-Sun at Bass Performance Hall, 555 Commerce St, FW. Tickets are $18.50-$101. Call 877-828-9200.