This week's Static discusses the police shooting of Lily the border collie, and the training program and potential legislation that were prompted by that tragedy.
Mark and Cindy Boling weren't available for comment last night as Static was being written, but I spoke at length with Cindy Boling this morning and she remains upbeat despite all she's been through.
Imagine unloading groceries at your house and a police officer approaches you on your property. He's responding to a routine copper theft call but ends up at the wrong address — yours.
Your dog (who is like a child to you) barks at the officer, who pulls his gun and shoots your pet in the back. Then you watch it bleed to death.
At first, Cindy and Mark Boling wanted retribution. They wanted Fort Worth police officer Frank Brown fired. But the law gives police officers the option of killing an animal that appears to be a threat. The Bolings figured if Brown were fired, he'd be reinstated or go to another police department.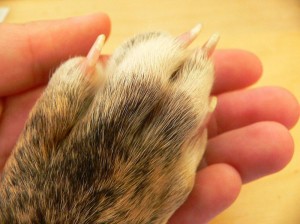 Police shoot and kill hundreds of dogs a year across the country. There are Facebook pages and websites devoted to exposing lethal actions taken against pets by police. Meanwhile, few police departments offer in-depth training on dealing with animals.
The Bolings switched gears and began advocating for more training. Lo and behold, police Chief Jeffrey Halstead listened, expressed empathy, and established a training program that will eventually reach 800 local patrol officers.
As for Brown, he was reprimanded but not fired.
At first, the Bolings didn't consider that punishment severe enough. Over time they've softened a bit.
"Chief Halstead made [Brown] aware of the horror that was put into our lives," she said. "He has this one strike and he is aware that he is now known by Chief Halstead as a police officer who did this to a family. He goes to work everyday knowing what he did."
She's even seen something promising: "Frank Brown signed up and attended the very first training session," she said. "He wasn't told to do that but he did it."
Boling thinks Brown panicked that day.
"He wasn't thinking," she said. "If he would have had training, he would have been thinking. Frank Brown didn't want that to happen to him anymore than we wanted this to happen to us."
The Bolings are now looking for a senator or representative to sponsor legislation that requires other police departments to deliver similar training to their officers.
That might be difficult. The training session costs $100 an officer. Halstead put 25 officers through the training, and he will then use those officers to train the rest. So for $2,500 he's able to train a lot of people.
Still, $2,500 is $2,500. Halstead had to dig up money out of his budget. Lobbyists for municipalities often wince at legislation that calls for cities to implement programs without funding.
"I refuse to lose my optimism," Boling said.