Italian
Reader's choice: Nonna Tata, 1400 W Magnolia Av, FW
Critic's choice: Aventino's Italian Restaurant, 5800 Lovell Av, FW
In this day and age, you're more likely to find a chef with a "family" of restaurants, than a family-owned restaurant. The revamped Aventino's is not sleek and cutting-edge, but it is comfortable and classy. Original owner Al Paez makes appearances as "ambassador," while daughter Erica Hight and husband Chris run the show. There are 13 pasta sauces to combine with spaghetti, ziti, cappelini, or fettuccine. The chicken parmigana is immaculate, gooey perfection. What's on the menu is what will be in the kitchen, and the chef isn't temperamental about substitutions.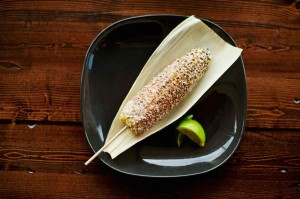 Pan-Asian
Readers' choice: Orchid City Fusion Café, 2135 Southeast Pkwy, Ste 101, Arl
Critic's choice: BFF Bistro, 6501 S. Cooper St, Ste 101, Arl
BFF Bistro offers an eclectic, kinetic mix of pan-Asian cuisine. The menu includes French/Vietnamese standards like pork spring rolls, banh xeo (a pizza-like entrée topped with quail eggs), and a noodle bowl. There's also sushi and sashimi, along with some Korean and Thai dishes. And the joint is set up with its own bakery and quasi-disco lounge.
Vietnamese
Readers' choice: My Lan Restaurant 4015 E Belknap St, Haltom City
Critic's choice: Pho 95, 5005 S Cooper St, Arl
Picking the top spot for pho, bun, and banh mi in this town is almost a guessing game; Pho 95 wins partly because of the atmosphere and accessibility of its Haltom City and Arlington locations, but its main selling point is the giant bowls of its namesake meal — Pho 95's broth is phenomenal, and so is the huge selection of meats that go in it. They aren't stingy with the herbs and garnishes either. With plenty of choices for both the timid and adventurous, Pho 95 is a great spot for palates of all sophistication levels.
Thai
Readers' Choice: Thailicious, 4601 W Fwy, FW
Critic's Choice: Sweet Basil Thai Cuisine, 977 Melbourne Rd, Hurst
There aren't many restaurants in North Texas where a patron could just close his or her eyes, point to a random spot on the menu, and be guaranteed a great meal. But Sweet Basil Thai is such a place. The hallmark of the Thai food temple is freshness. Everything tastes as if it was just harvested. The pad kee mow and fried curry rice in particular are like food-critic catnip.
Middle Eastern 
Readers' choice: Chadra Mezza and Grill, 1622 Park Place Av, FW
Critic's choice: Istanbul Grill, 6204 S Cooper St, Arl
Crammed into a shopping center, Istanbul Grill is easy to overlook, but do yourself a favor and keep an eye out, because it's one of the best dining experiences in Tarrant County. White tablecloths, tastefully exotic décor, and a sunny space complement excellent renditions of Middle Eastern favorites like baba ghannouj, dolma, and tabouli, while entrées such as the gyro-like, ground-lamb doner come alive with judicious seasoning and fresh yogurt. Each dish is enlivened by Mediterranean hallmarks like pureed eggplant and parsley.
Latin/Caribbean
Readers' choice: Gloria's Latin Cuisine
Critic's choice: Jamaica Gates, 1020 W Arkansas Ln, Arl
Executive chef and co-owner Barbara Renfro has expanded her fanbase and her menu over the years, so Jamaica Gates continues to be the top Tarrant County destination for down-home Caribbean fare. The fried plantains are addictive, the jerk chicken slides off the bone, and the curry chicken dish is fiery-spicy while also being comfortingly casserole-like. The hand-squeezed lemonade provides chill.
Vegetarian Meal
Readers' choice: Spiral Diner, 1314 W Magnolia Av, FW
Critic's choice: Lemongrass tofu at Noodles @ Boba Tea House, 7355 N Beach St, FW
Everything's good here, but Boba Tea House's lemongrass tofu is delicious enough to make a carnivore swear off meat (at least for one meal). Full of zesty, teriyaki-kissed earthiness, the dish features scrumptious, perfectly cooked (not too chewy, not too slimy) cubes of tofu plus hearty noodles and veggies.
Barbecue
Readers' choice: Railhead Smoke-house, 2900 Montgomery St, FW
Critic's choice: Baker's Ribs and Original Fried Pie Shop
Sure, there are lots of reasons to stay in the county for great barbecue, but there's at least one great barbecue restaurant that makes a trip to Weatherford worth your while. Baker's offers succulent pork ribs that give new meaning to fall-off-the-bone tender. If that wasn't enough, an in-store pie shop offers classics  that are fried up fresh every morning.
Pasta
Critic's choice: Nonna Tata
Not many places get 27 out of a possible 30 points from Zagat's for the quality of their food, but Nonna Tata's does, and every one of those points was earned. This small place in the heart of the Near Southside is worth the wait if the tables are full. The pastas are simply the best in town, and each plate looks, feels, and tastes as though it was made by the owner's mother. Start with any of the antipasti, move on to one of the fantastic soups or insalatas, then make the difficult choice among the mouthwatering cappellacci (pasta filled with braised beef in red wine with sausage, spinach, and parmesan), the torta al cartoccio (trout in parchment dressed with olives, capers, and tomatoes), or any of the other exquisite offerings. Rarely will the kitchen serve a dish that doesn't impress even sophisticated taste buds. Nonna Tata would be a top-flight restaurant in any city in the country.
Soup
Critic's choice: Potato and artichoke cream soup, Red Door Bistro, 4938 Overton Ridge, FW
Artichoke is a tricky flavor to duplicate. The essence of the vegetable is in the heart, which is fairly small and hard to access through the thick, prickly choke and talon-tipped leaves. The delightful potato and cream-based soup at Red Door is chock-full of pureed green bits of artichoke heart — seriously fresh, slightly lemony, a little peppery, and unique.
Chicken-fried Steak
Readers' choice: Babe's Chicken Dinner House, 230 N Center St, Arl
Critic's choice: Olenjack's Grille, 770 Road to Six Flags East, Ste 100, Arl
What do we want in a chicken-fried steak? A generous portion, delicate yet well-seasoned breading, peppery gravy that's not too thick, and a cut of meat that at least approaches tender. Olenjack's CFS has all these attributes. The aged hanger steak is a definite step up from manually tenderized ground round. The plate also comes with heaping sides of delicious garlic mashed potatoes and creamed corn.
Tamales
Readers' choice: Hot Damn, Tamales!, 713 W Magnolia Av, FW
Critic's choice: Mi Pueblo, 909 N Main St, Cleburne
OK, so you're going to have to drive a few minutes past the Fort Worth line for this one, but once you reach Mi Pueblo and grab a dozen of their tamales, you're going to thank us. These homemade beauties come filled with pork or chicken — and they are loaded — dressed in a savory red chile sauce that's simply outstanding. These tamales aren't a side dish or a garnish: They work well as a delicious main course.
Queso
Readers' choice: Fuzzy's Taco Shop, 2719 Race St, FW
Critic's choice: Brewed
While mac 'n' cheese and grilled cheese sandwiches are enjoying something of a renaissance, with chefs using gouda, brie, and cured meats, queso seems to be falling woefully behind. Brewed offers a fresh take on an old dish with a goat cheese-based version topped with homemade chili and salsa fresca.
Red Salsa
Critic's choice: Esperanza's Mexican Bakery and Café, 2122 N Main St, FW
It's fresh and zingy, with complex flavors made to seem simple. Waiter, another bowl, please.