Burger
Readers' choice: Rodeo Goat, 2836 Bledsoe St, FW
Critic's Top Five:
• Capital Grille (800 Main St, FW) is pretty fancy, yes, but the downtown restaurant's lunch menu features a no-nonsense chopped-sirloin burger with cheese, smoked bacon, and sweet onion that's damn near musical in its mouthwatering goodness.
• M&O Station Grill (200 Carroll St, FW) specializes in a gourmet brand of homecooking that includes an affordable classic burger, with lettuce, tomato, American cheese, and a tangy housemade tomato dressing that will make you swear off Mickey D's for good.
• Everyone raves about the burgers at Rodeo Goat (2836 Bledsoe St, FW), and for good reason. They're gourmet (grilled peaches on your patty, anyone?), not overwhelmingly large, and oh-so-tasty. The closest to a regular ol' burger here is the Nanny Goat, with herb-infused goat cheese, a garlic-herb mayo, lettuce, tomato, and onion. Delish.
• Though primarily a Tex-Mex establishment, Salsa Fuego (3520 Alta Mere Dr, FW) also serves up a mean burger. The Fuego Burger includes fire-roasted green chiles, roasted jalapeño mayo, and lots of melted cheddar and — incredibly — tastes even better than it sounds.
• A lot of mushroom-Swiss burgers are indistinguishable, but the one at Shaw's Patio Bar & Grill (1501 W Magnolia Av, FW) is soul-satisfyingly hearty.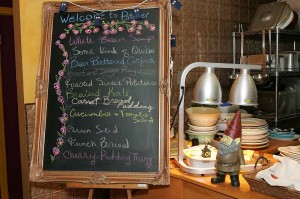 Steaks
Reader's choice: Del Frisco's Double Eagle Steak House, 812 Main St, FW
Critic's Top Five:
Bonnell's Fine Texas Cuisine, 4259 Bryant Irvin Rd, FW
Though Bonnell's features half of Noah's ark on its menu, the best thing there is the less exotic offering of beef. The cocoa-rubbed filet with a poblano and tasso cream sauce is a masterpiece on a plate.
Grace, 777 Main St, FW
The menu at Grace is like a choose-your-own-adventure novel. You pick the cut, the sauce, the sides, and everything else. But all the items on the menu are exquisite, and the beef is so tender it's like cutting pound cake.
Ray's Prime Steak & Seafood, 3206 Winthrop Av, FW
Unapologetically old-school, Ray's serves all the classic cuts, including a killer chateaubriand.
Chef Point Café, 5901 Watauga Rd, Watauga
The little gas station that could is all grown up now. The place itself may no longer be a novelty, but the quality of the food hasn't changed — it's still excellent. The New York strip is a must-try for carnivores.
Ellerbe Fine Foods, 1501 W Magnolia Av, FW
Now it seems like every restaurant is doing the whole "fresh, local, organic" menu. But Ellerbe was in the forefront of that trend, and it's still one of the best. There's nothing trendy about the chef's choice steak, even if it is served with seasonal veggies. It's a seriously delicious cut of meat at a place not many people would associate with great beef.
Taqueria
Critic's Choice: Salsa Limón, multiple locations
Salsa Limón was doing classic, fresh, authentic Mexican street food before it was cool — and it's still the best. Owner Ramiro Ramirez has grown his business from a mall food-court taco stand to a sprawling restaurant empire. His fleet of food trucks is seemingly ubiquitous, and he just opened another storefront in the Cultural District. But the most impressive part of Salsa Limón's growth is that the quality of the food is still second to none. The El Capitan taco in particular remains a work of high culinary art.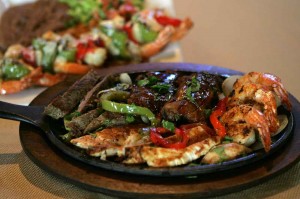 Breakfast
Readers' choice: Ol' South Pancake House, 1509 S University Dr, FW
Critic's choice: Oliver's Fine Foods, 415 Throckmorton St, FW
There's a little bit of everything on the breakfast menu at Oliver's. Traditional deli fare includes lox and bagels, pancakes, eggs Benedict, and biscuits with sausage gravy. You can also get migas or a breakfast burrito. Weekdays, breakfast tacos are only a buck each for the bacon or sausage and egg varieties. The best omelet is the Sundance — a four-egg wonder with spicy jalapeño-cheese sausage, avocado, pepper jack cheese, mushrooms, and pico de gallo.
Mexican Breakfast
Critic's Choice: Esperanza's Mexican Bakery & Café, 1601 Park Place Av, FW
Esperanza's is an exciting place for foodies but a dangerous one for those of us who have gluttonous tendencies. It has some of the best migas and breakfast burritos in town, and the salsa is out of this world. But what separates the Near Southside Mexican eatery from the pack is its bakery display case, stocked with tasty pastries and savory meats.
Coffee
Critic's choice: Avoca Coffee, 1311 W Magnolia Av, FW
It says something about your roasts when some of the hippest, most upscale eateries in town (like Brewed and Fireside Pies) pour them for patrons. Avoca's coffees are a great entry point for developing your java appreciation, and longtime connoisseurs will find plenty to like too.
Coffee House
Readers' choice: Avoca Coffee
Critic's choice: Brewed, 801 W Magnolia Av, FW
Given Brewed's serious devotion to craft beer and fine wine as well as an upscale menu heavy on gourmet and locally sourced ingredients, you could probably call the Magnolia hangout a gastropub, but then you'd be omitting its coffee. Brewed gets its grounds from Avoca and serves your cuppa joe in a fun, cozy environment that's reminiscent of that place where the Friends would show up, in a totally excellent way. Add a nice brick patio, friendly staff, and plenty of seating, and Brewed makes for an amiable scene practically every night of week, not to mention at brunch.
Brunch
Readers' Choice: Lucille's Stateside Bistro, 4700 Camp Bowie Blvd, FW
Critic's Choice: Cat City Grill, 1208 W Magnolia Av, FW
Cat City's brunch menu operates on the "go big or go home" philosophy, with offerings such as the fried egg sandwich and chicken-fried steak and eggs. But don't let its bold flavors and generous plates fool you. Chef Martin Thompson's menu also features nuanced dishes that satisfy the pickiest of palates. Of course, anything tastes good when washed down by $2 bloody Marys, mimosas, or screwdrivers.
Lunch Bargain
Critic's choice: Pho Nam Restaurant, 4045 E Belknap St, Ste1, Haltom City
The bowls of soup are huge, tasty, filling, and easy on the wallet, and they all come with your choice of rice. But here's the deal: Forget the soup. The tastiest lunch bargain is an order of shrimp spring rolls and a bowl of beef stew accompanied by a large serving of French bread, which, when dipped into said stew, is as if your taste buds were having sex with a movie star. And all for under $10.