As it stands, Medicaid in Texas covers only children under 9 or people older than 65, those who are pregnant or disabled, and a thin layer of Texas' poorest families. A family of three can have an income of no more than $313 a month to qualify — only about 19 percent of the federal poverty guideline and so little that, as one official said, it probably includes few beyond homeless families. Single, non-pregnant, non-disabled, non-elderly adults don't qualify at all, regardless of how little they make.
The result is that Texas, by far, has the widest health insurance gap among the states, with both the highest rate of uninsured, at nearly 25 percent, and the largest number of uninsured people.
When the ACA — Obamacare — was signed into law in 2010, it called for Medicaid expansion across the country, which would have covered all those who earned up to 138 percent of the federal poverty guidelines — $15,856 for a single person or $32,499 for a family of four.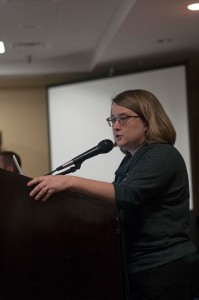 Those earning more, up to four times the poverty standard, became eligible for federal subsidies to help pay for private insurance, with those making the least getting the largest subsidies. Companies paying insurance for their employees became eligible for subsidies as well. The federal government picked up the entire cost of the expansion for the first three years, diminishing gradually to 90 percent by 2020.
As soon as the ACA became law, Republicans began challenging its constitutionality in court. More than 50 court challenges thus far have resulted in only one partial — but important — victory for the Republicans. In June 2012 the U.S. Supreme Court upheld the act in all but one provision. States could opt out of expanding Medicaid without losing any existing Medicaid funds.
The decision allowed Perry and other governors to take a political stance that has affected healthcare availability for millions of people. Perry has said he's convinced that the federal government would not be able to pay its promised share of the costs of the expanded benefits.
"The people it affects most are those people who can least afford to pay cash for medical care," said State Rep. Garnet Coleman, a Houston Democrat who has worked since 1993 to make healthcare available to all Texans.
Coleman said he thinks Perry turned down the Medicaid expansion because the governor doesn't believe in state-funded healthcare.
"We saw that as far back as 2003, when he turned down an opportunity to get children insured whose parents earned up to 400 percent of the poverty level," Coleman said. "There was a program called Buy-in CHIP that would have been paid for by the parents — meaning the state wouldn't have spent much money, if any at all."
The legislator said there were enough votes in both houses of the Texas Legislature to pass Medicaid expansion — which means a lot of Republicans backed it — but Perry threatened to veto it if it got to his desk. "Which is why it never made it to his desk. People didn't want to cross him," Coleman said.
"I don't know that Rick Perry really cares whether people get health insurance or not," he added. "He cares about his politics. … I for one don't understand using people's lives for political purposes."
Burnam called Perry's stance political posturing of the worst kind, "That is Perry being his worst Rick Perry self," he said.
A University of Texas track athlete found out about the holes in Texas' Medicaid coverage when he lost coverage under Texas' Children's Health Insurance Program or CHIP. He had to have health insurance to stay on the track team, but the financial aid package that allowed him to attend UT-Austin wouldn't stretch to cover private health insurance.
"My parents were poor and on Medicaid, and I was on CHIP insurance," said the student, who asked not to be named for fear of embarrassing his family. "But as soon as I turned 19, I lost that, and I'm not eligible for Medicaid as it currently stands. That left me in a hole, because my parents can't afford to help out."
After months of searching for an answer, and just before he would have been off the team, he got pointed toward an insurance company that met the very basic sports requirements for just $38 a month.
"It doesn't really cover anything, but now that I have it, if I get hurt, UT will pay all the medical bills," he said. "It's a crazy system, but that's how it is. But none of this — the threat of being kicked off the team, of losing the grants, and then being unable to go to college — needed to happen."
 ********