If the cost of insuring the poor in Texas is high, several Texas economists see an even higher price in failing to provide that medical care.
The Perryman Group, an economic and financial analyst company based in Waco, published an economic study of Medicaid expansion in February 2013. The findings were striking, as revealed in the report's title: "Only One Rational Choice: Texas should participate in Medicaid expansion under the Affordable Care Act."
The study looked at revenues, jobs, and costs of the expansion and found that not expanding Medicaid coverage would cause substantial economic damage. "The needs of Texans do not go away because individuals do not have insurance coverage," the researchers wrote. "In fact, they compound and become worse over time."
The study estimated that the Medicaid expansion, in its first 10 years, would have created a net benefit to Texas of more than $255 billion and nearly 300,000 permanent jobs. Those benefits, the economists wrote, would have been spread to every part of the state. Fort Worth and Arlington would have gained $22 billion in revenue and almost 27,000 jobs, for instance.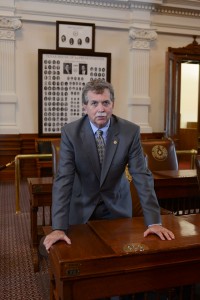 Billy Hamilton, a former deputy state comptroller who now works as a consultant, came to similar conclusions in a report released about the same time.
That study, prepared for Texas Impact and Methodist Healthcare Ministries of South Texas, called Medicaid expansion "smart, affordable, and fair."
Among the key findings was that, without the expansion, local governments and hospitals are likely to spend more than six times as much on medical care for low-income patients as the state would pay for its share of expanded Medicaid costs.
The consultant predicted that the expansion would provide coverage for as many as 2 million additional people, including up to 878,000 children.
In May of this year, a report by Texas Well and Healthy, a statewide grassroots organization dedicated to healthcare delivery, concluded that expanding Medicaid eligibility would not only reduce insurance premiums that currently "compensate for the high number of uninsured and unhealthy Texans," but would save Texas employers up to $399 million in ACA penalties for failing to insure their employees. The expansion would provide insurance for 66,000 veterans and their spouses and save as many as 9,000 lives each year, researchers said.
A Houston minister who left her administrative assistant job with Shell Oil to help her daughter start a business is one of those who figures that Texas' failure to expand Medicaid benefits could have cost her life.
Tina, who asked that her last name not be used, lost her health insurance when she quit the oil business to help her daughter open a child-care center. Neither of them could afford health insurance at that point, and Tina missed several years of annual gynecological exams.
She finally went to the doctor to see about a nagging pain in her left hip. "I tried to ignore it but finally had to go to a family clinic, and they did a Pap smear and discovered the cancer in 2012," she said. She had an aggressive form of cervical cancer.
Had Tina been insured, "her cancer would have been discovered at a much earlier and more treatable stage," said Laura Guerra-Cardus of Texas Well and Healthy. "As it is, once the cancer was discovered, Tina was able to get into a state program for breast- and cervical-cancer patients. It's one of a patchwork of diagnosis-specific healthcare programs that would no longer be needed if we had Medicaid coverage expansion for low-wage Texans."
The cancer was treated and went into remission, but Tina recently learned that it has returned, this time in her lung and liver. Now, at least, she is eligible for Medicaid, only because she qualifies as disabled. She will be able to get treatment.
"What's important to remember is that I [originally] got into a program that treats people with breast or cervical cancer," she said. "If the cancer had first showed up in my lung or liver, I don't know what I would have done."
By refusing to expand Medicaid, Guerra-Cardus said, "Perry is going to have a lot more women like Tina who cannot afford even a Pap smear and don't have a women's health clinic" close enough to go to where they could get the annual test done free.
"It doesn't need to be that way," she said.
 ********