Breakfast
Readers' choice: Ol' South Pancake House, 1509 S University Dr
Critic's choice: West Side Café, 7950 Camp Bowie W Blvd
The eggs are fresh, the biscuits don't fall apart, everything tastes good, and the service is fast, efficient, and friendly. It doesn't get any better than this in Fort Worth, which is why this place is always full of families and working folks of all ages. Do the hipsters hang out here? Only the smart ones.
Mexican Breakfast
Critic's choice: Esperanza's Mexican Bakery and Café, 2122 N Main St
For a dish as simple as chilaquiles (fried tortilla strips with egg and cheese), Esperanza's sure does it right. The light and fluffy eggs contrast with the crunch of tortilla strips. The huevos rancheros, huevos con papas, and migas are also excellent. In fact, you'll probably want to go back enough times to try all of them.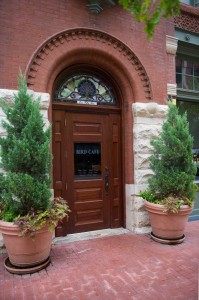 Coffee
Critic's choice: Rodak's Coffee and BBQ Grills, 2520 W Pafford St
Is it really possible that we've never given this prize to this unique business? Marvin Rodak has been fixing cars, selling gas grills, and grinding his own gourmet coffee since 1976. Not only was he selling top-quality joe before it got trendy, he was also aboard the fair-trade bandwagon before everybody else hopped on.
Coffeehouse
Readers' choice: Avoca Roastery and Espresso Lounge, 1311 W Magnolia Av
Critic's choice: Avoca
There's joe and then there's joe. When you want to treat yourself to the special kind, head over to the Near Southside, where Avoca is roasting its fair-trade beans daily and serving some of the best coffee anywhere. Try a cup, then buy a pound to take home. Neither bad coffee nor bad-tempered baristas ever seem to surface here.
Brunch
Readers' choice: Magnolia Cheese Company, 1251 W Magnolia Av
Critic's choice: 24 Plates, 407 W Magnolia Av
The only thing better than brunch on a Sunday is more brunch. The small-plates concept here isn't limited to dinner. The delicious brunch treats such as chicken and waffles and pork belly Benedict are served tapas style, allowing diners to share and sample a greater variety of Chef Beau Johnson's intriguing, ambitious menu.
Buffet
Readers' choice: Terra Mediterranean Grill, 2973 Crockett St
Critic's choice: Chadra Mezza and Grill, 1622 Park Place Av
Chadra's Mediterranean buffet features a combo of traditional Lebanese and Italian dishes. Diners can pig out daily on the full Greek salad bar, hummus, Heavenly Chicken (chicken breast wrapped around spinach and cream cheese, drizzled with creamy Alfredo sauce and bacon), several pizza choices, and the awesome garlic knots.  On Wednesday, the buffet's full-on vegetarian, which means that if you love the Heavenly Chicken, you'll want to plan a different day to visit — perhaps Friday or Saturday night, when the buffet includes seafood and lamb dishes.
Lunch Bargain
Critic's choice: Los Paisanos, 1446 N Main St
Enchilada plates are $4.99. Taqueria-style tacos sell for $1. The tasty and mega-portioned tostado plate is $6.99. The caldo de pollo is always hot, flavorful, and healthy, and the salsa verde is so good you'll beg for the recipe. Throw in the pleasant waitstaff and friendly management, and you've got a great spot to settle down for lunch without emptying your wallet. The TV is always turned up too loud, but that's a small complaint considering the tasty food, low prices, and smiling service.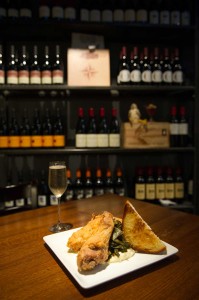 Home Cooking
Readers' choice: Buttons Restaurant, 4701 W Fwy, Ste 100
Critic's choice: Vickery Café, 4120 W Vickery Blvd
Home-cooking restaurants are too often set in dingy environs with staffers pouring stale coffee. Vickery Café, on the other hand, is clean, bright, and vintage cool after a recent remodel. The servers are young and efficient. The best part is the food. Chef/owner Curtis James has brought a gourmet touch to classic diner fare, and he never skimps on the portions. The place also serves some of the best pie in town.
Deli
Readers' choice: Carshon's Delicatessen, 3133 Cleburne Rd
Critic's choice: Carshon's
When you think of kosher food, you think New York. You picture homemade pickles and slaw, great beef franks, and Reuben sandwiches. You taste corned beef that even the Irish have a hard time matching. The only place to get all that and more in Fort Worth is Carshon's, the oldest deli in the city. Exceptional rye and pumpernickel bread are heaped with the meat of your choice, homemade soups can cure whatever ails you, and the sauerkraut is great. And the lox on a bagel … just the words make mouths water. Oh, and don't forget the cheesecake.
Greasy Spoon
Critic's choice: Montgomery Street Café, 2000 Montgomery St
This joint feels like it belongs on Main Street in a small town — and it's probably felt that way for generations. A cozy square of booths and tables hold plate lunches, breakfasts, and sandwiches served by laid-back but efficient waitresses amid a pleasant buzz of conversation. It's the kind of place where you'll find meatloaf among the daily specials, butter beans and ham as a side dish, and coconut pie for dessert. Good biscuits and some of the best onion rings in town. And if you're a tea drinker, what's better than a whole pitcher left at the table just for you?
South Asian Food
Readers' choice: Bombay Grill, 4625 Donnelly Av
Critic's choice: Taste of Pakistan, 699 E Harwood Rd, Euless
Tucked into an unassuming shopping center on the corner of Harwood and Main streets is a little paradise of South Asian food. The same family has operated the eatery for more than a decade, and they have perfected their craft. The menu offers something for connoisseurs and beginners alike. The butter chicken is a great entry point — tender diced chicken in creamy gravy with just the right amount of curry. It's served with the best naan in town, fluffy, and toasted on a flat grill. The biryanis and samosas are spiced to perfection, and the portion size almost guarantees leftovers. Nothing on the menu costs more than $10.
Cajun
Readers' choice: Razzoo's Cajun Café, 318 Main St
Critic's choice: Damian's Cajun Soul Café, 185 S Watson Rd, Ste 101, Arl
This little joint in a strip center on the east frontage road to SH 360 is a keeper. Order at the counter from friendly folks, get your food and drink, sit down in one  ofthe red slip-covered chairs, and indulge in a big plate of Cajun heaven. Like the name says, the short menu (which changes daily) shows a definite soul-food influence, but the cooking is pure Louisianan. The baked chicken is incredible, moist and tender with a spicy coating, and even the green beans are worth writing home about. It'll be tough, but please, please save room for dessert, housemade from scratch like everything else.