Art Gallery
Critic's choice: Artspace 111, 111 E Hampton St
All year long the established near-downtown locale was loaded with mind-blowing work, mostly of the painted and photorealist variety. Modern-day masters John Hartley, Carol Ivey, Jim Malone, the Blagg brothers (all four of them), Ann Ekstrom, Michelle Brandley, Nancy Lamb, Devon Nowlin, and more made a sort of statement, one that is especially meaningful considering most of them are either from Fort Worth or live here now: Quality craftsmanship, y'all, is as cool now as it was decades ago.
Visual Artist
Readers' choice: Sarah Ayala
Critic's choice: John Hartley
Applying his "old-masters" touch to canvases devoted to toys and other fascinations of yesteryear's childhoods, the Fort Worth painter made a big comeback this year. His solo exhibit at Artspace 111 reminded North Texans (and the art-loving world) that when talk turns to edgy yet playful photorealism, his name should be the first out of your mouth.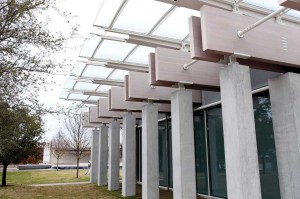 Photographer
Critic's choice: Tonya Habjouqa
Although the Jordanian-born Habjouqa has lived with her family in East Jerusalem for years now, the internationally acclaimed photog was raised in North Texas, where she attended Arlington Heights High School and the University of North Texas. A former intern for Fort Worth Weekly and collaborator with multimedia artist Christopher Blay, Habjouqa took what she learned from shooting various subjects in Fort Worth (including the homeless) and translated it to award-winning pics featuring decidedly non-clichéd takes on Middle East subjects –– the daily lives of women and children in Gaza, Arab body builders, and transgender people in Palestine, among others.
Theater Troupe
Readers' choice: Lone Star Murder Mysteries, Grapevine
Critic's choice: Stage West
In the year following the death of Stage West's charismatic founder Jerry Russell, the 36-year-old company might have atrophied or at least played it safe. Not so, thanks to the daring choices of co-artistic directors Jim Covault and Dana Schultes that resulted in some of the most potent, artistically rich productions in years. Any company would be proud to produce shows as impactful as the buoyant, brainy romp Orlando and the caustic, politically risky satire The Unmentionables in one 12-month period. Covault and Schultes also forged ahead with community programs like children's theater and local playwriting competitions, keeping their Cowtown roots vital and fertile. Russell would be most pleased.
Male Actor
Critic's choice: Dennis Raveneau, Ma Rainey's Black Bottom, Jubilee Theatre
In director Tre Garrett's superb production of August Wilson's scorching period drama, Raveneau played a pianist named Toledo biding his time at a 1927 recording session for the legendary blues chanteuse Ma Rainey. Toledo is an avid reader and an armchair philosopher whose musings on racial identity, white privilege, black complicity, and what it means to be an American are the sparks that set Wilson's powder keg of cultural resentment on fire. Raveneau beautifully grounded Toledo's lofty speculations with earthy wit and weariness.
Female Actor
Critic's choice: Julienne Greer, The Other Place, Circle Theatre
Playing a neurological researcher who must grapple with the frightening effects of early onset dementia would offer any talented actor the chance to strut her stuff and possibly overplay her hand. But Greer displayed a classical poise, reserve, and even unexpected touches of humor as the besieged brain doctor in Circle's drama. She managed to convey terror and dignity while precisely capturing the details of a complicated condition that affects millions of patients and their loved ones.
Production Staged by a Local Theater
Readers' choice: Little Shop of Horrors, Jubilee Theatre
Critic's choice: Death Tax, Amphibian Stage Productions
End-of-life legal choices collided with the questionable morality of keeping eldercare patients alive indefinitely through advanced medicine in Amphibian's bruising, powerful staging of Lucas Hnath's darker-than-midnight comedy. A paranoid old woman (the unforgettable Georgia Clinton) faces off with her desperate daughter (Laurel Whitsett) and opportunistic caregiver (Stormi Demerson) over her inheritance. Part socially conscious satire and part sci-fi horror, Death Tax was no shiny-happy stage vehicle, but it did expertly and unflinchingly explore family territory that many people will face sooner or later.