Show at Bass Hall in Last 12 Months
Readers' choice: Jersey Boys
Critic's choice: Jersey Boys
The Tony Awards-winning musical made its Bass Hall debut this June and proved why it's been on Broadway for nine years and was given a second national tour. Telling the story of Frankie Valli & The Four Seasons, the three-hour musical was full of laughs, drama, and, naturally, fantastic music. The Bass Hall crowds were dancing in their seats.
Classical Music Performance
Readers' choice: FWSO's Concerts in the Garden
Critic's choice: Vermeer String Quartet at the Piano Pavilion, Kimbell Art Museum
For its final concert, the world-renowned quartet chose Fort Worth. Filling in for cellist Marc Johnson, who died three weeks before the program, Kurt Baldwin and the three remaining members delivered a memorable performance as part of the Chamber Music Society of Fort Worth's concert season. Every note of Joseph Haydn's "The Seven Last Words of Christ" resounded through the sunlit hall with an intense solemnity that could come only from master musicians reflecting on the death of their friend and a 45-year career.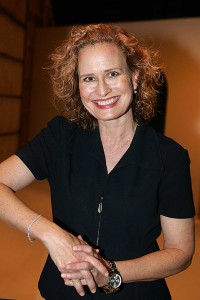 Book by a Texas Author
Critic's choice: Dallas 1963 by Bill Minutaglio and Steven L. Davis
You think history is dry and politics don't matter? You won't if you read this book. Dallas 1963 is another riveting read from the author (Minutaglio) who has given us City on Fire, In Search of the Blues, and biographies not only of Molly Ivins but also of the presidential Shrub she so loved to write about. But as the Weekly pointed out in its review, this book isn't really about the assassination of John F. Kennedy. It's about the hideously fascinating group of men whose grip on Dallas in those years was beginning to slip, including not only businessmen, the publisher of The Dallas Morning News, and powerful clergymen, but the Republican congressman so extreme that he cast the only vote against providing surplus milk free to poor kids. The book has won various awards, including being named one of the best volumes ever written about JFK's assassination.
North Texas Filmmaker
Critic's choice: Geoff McGee and Derek Presley
The Dallas natives who have worked extensively in Tarrant County found their way to last year's Cannes Film Festival with their short film Stryngs. Shot on 35mm film (a rarity these days) at Scarborough Faire, the story of a medieval puppeteer confronting his own mortality won rave reviews at the prestigious festival and launched the separate filmmaking careers of these two friends.
Locally Made Film
Critic's choice: TV Junkie
Entertainment journalist Rick Kirkham shot the footage for this documentary himself, detailing his own descent into alcohol and cocaine addiction. However, it was North Texas filmmaker and Deep Ellum Film Festival co-founder Michael Cain who fashioned the raw footage into this powerful film that won an award at the 2006 Sundance Film Festival. Legal troubles meant it became widely available only this year, but it was well worth the wait.
Public Art
Critic's choice: Chisholm Trail Parkway murals by Norie Sato
Depicting area wildlife, the Seattle artist's murals can be seen along the parkway in six large columns rising from the median, transforming what would have been just another stretch of highway into a kind of art museum.
Film Series
Critic's choice: Miyazaki at the Modern
One of the world's greatest makers of animated movies has somehow never found a large-scale audience here in America, so it was good of the Modern to spotlight the Japanese director's masterpieces in August. Any opportunity to see the likes of My Neighbor Totoro and Princess Mononoke on the big screen should be welcomed with open arms, and both anime fans and ordinary lovers of good movies did so.