The undisputed heavyweight of beer styles (by sales volume) is actually a lightweight. The story behind the growth of companies like MillerCoors and Anheuser-Busch is closely tied to an old German recipe called lager. This isn't a blog about macrobrews. Those folks have millions to spend on marketing and don't need my help, but since name brands like Bud Light and Miller Lite are still by far the most popular brands in this country, it's worth asking why.
To properly tell this story, I called local historian and author Brian Brown, founder of the beer event compendium blog BeerInBigD and co-author (along with Paul Hightower) of North Texas Beer, a Full-Bodied History of Brewing in Dallas, Fort Worth, and Beyond. (I gave his book a favorable review in Fort Worth Weekly last year, and I highly recommend it as a resource for North Texas beer makers and consumers.)
"You can look at the breweries like Anheuser and Busch and track them back to the 1800s," Brown said. "The founders of those breweries were part of the big German immigration of the 1840s and 1850s. Many of them settled in St. Louis and Milwaukee specifically, and they brought with them recipes from the old country."
The environment, as it turned out, was ripe for a lager takeover. Quality control wasn't exactly a strong attribute of many homebrewers at the time, and even if a small brewery had a quality product there wasn't a system in place to refrigerate and transport the suds across the country. That was about to change, however.
"The first railroads hit Dallas in 1873 and Fort Worth a few years later," Brown said. "Up until that time, Dallas was full of mainly homebrewers. They were small-time and couldn't generate a lot of revenue. The railroads arrived around the time of refrigeration. So all of a sudden, around 1880, you have trains connecting us to St. Louis. The people there had been brewing since the 1830s. Now you have these big brewers that have an easy connection to sell us beer. It was a function of opportunity."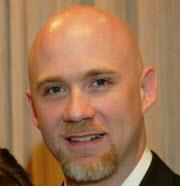 And the beer gods kept bestowing their favor on now-household brands like Anheuser Busch, Pabst, and Schlitz. (Incidentally, that favor has moved towards smaller, independently owned breweries, but that's a subject for a future article). The big breweries could sell at a low price and keep up with demand. Refrigeration meant the larger companies could brew year-round. Even prohibition worked out in favor, Brown said, as larger companies could shift production to soft drinks and even ice cream, biding their time, only to return to brewing beer in 1933.
"Everything favored the big brewers — technology, railroads, and taxation," Brown said. "The federal barrel tax was originally instituted to help finance the Civil War. Over time, this tax increased to the point that it put smaller brewers at more and more of a disadvantage. For example, beginning in 1940, the barrel tax increased three times in eleven years. Since there was no such thing as a tax break for small businesses, and this favored larger producers and greatly burdened small, local brewers.
"By the 1950s and '60s there was little else," he said. "Consolidation occurred in the 1950s and 1960s to the point that eventually the only brewers in operation were the large, regional producers. Admittedly, there are a lot of the reasons people are attracted to lagers. It's a clean and clear-looking beer."
But as the pendulum reached its climax in favor of lagers, a handful of homebrewing enthusiasts were rediscovering new recipes, largely from visits to England in the 1970s.
"When you look at the modern craft beer revolution, all the guys who started those first breweries had traveled to England and were drinking stuff like Boddington's and traditional brown ales and English pale ales. And those were the beers that inspired them to come back and brew."
Had a different wave of immigrants, say from part of England, hit the United States in the mid-1800s, would our "Bud Light" be a porter or stout? It's hard to say. So much of what we drink is the result of a chain of events that began centuries ago. The great thing about drinking today is that we have the perspective of history and are largely free from the shackles of what was being brought by one lone railcar.
But let's not get too uppity. On a hot, sweltering Texas summer day back in 1890, it must have seemed a down-right miracle for folks here to welcome a trainload of ice-cold beer — lager, or otherwise.
On tap this week:
Tours and Tastings at Martin House Brewing
I can tell you from personal experience that these tours are a bash. For $10, every Thursday from 6 to 8pm and Saturday 2 to 5pm you get a free pint glass and, more importantly, three pints of your favorite Martin House Brews like The Imperial Texan (double red IPA) and Salty Lady (a slightly tart and salty Gose). Martin House staff offers tours to the unwashed masses and the event is kid/pet friendly. This Saturday, you can catch the bluegrass ramblers Blackland River Devils and grab some gourmet burgers  catered by Central Market Food Truck.
A World of Choices
World of Beer lives up to its name with more than 500 selections of canned and draught beer. New beers on tap this week include Deschutes Pine Drop IPA, Martin House Bockslider, Stone Imperial Mutt Brown Ale and much, much, more. While you're there, check out the beer-infused menu. I gave the dining experience a favorable review recently as did our resident food critic Chow, Baby.
Next Week:
On tap for next week is a conversation with Brewers Association chief economist Bart Watson, Ph.D. Brewers Association represents and protects small, independently owned breweries across the United States. I'll be chatting with him about the trends that are shaping the craft beer movement in Texas and across the country.